All in the Family
Joan Brasher

Contributing Writer

2003

27 Dec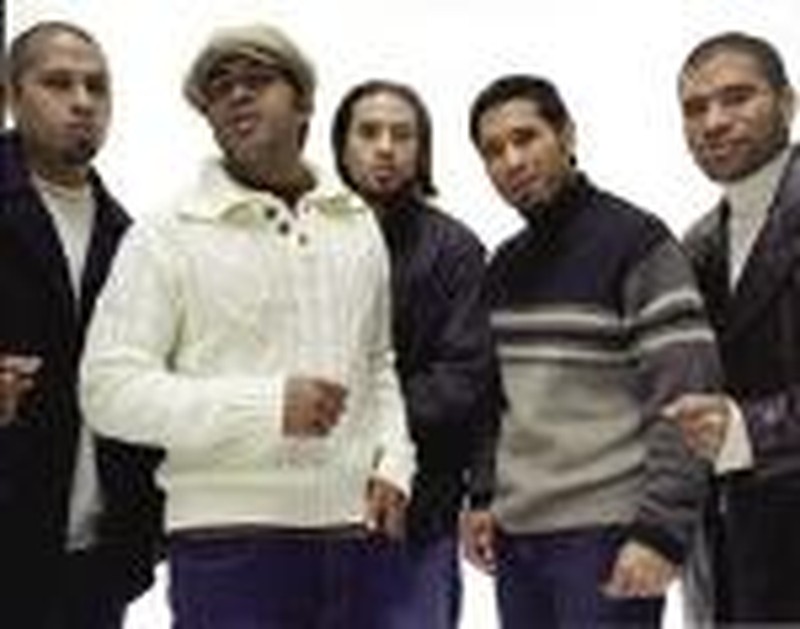 One particularly sunny afternoon in October, brothers Jesse, Joe, James, John and Sam Katina could be found, surprisingly enough, signing Christmas cards.

And, of course, like nearly everything else in their lives, the Katinas were doing it together. Reared in the Polynesian Islands of American Samoa (with seven other siblings) by their mother, Siai, and minister father, Moses, they have sung together their entire lives. And though they now live far from their homeland, their hearts — and their music — have stayed true to their foundation in Samoa and in the church.

The title of The Katinas' latest outing, "Roots" (Gotee), is a thematic tribute to that heritage.

"The title was really John's idea," says James of his twin brother. "Obviously there is a connection because we're brothers and from the Islands. But our spiritual heritage came from our parents, who really raised us up right because of their passion for God."

"Roots" is the follow-up to last year's Dove Award-nominated "Lifestyle: A Worship Experience" (Gotee) live project. With six albums and seven Dove Award nominations to their credit, the brothers were ready to take on a greater role in the production this time around. In addition to vocals, they contributed to the songwriting, performing and production. And, in the process, they were able to bring in some heavy-hitting collaborators, including Amy Grant (vocals, "Still in Love") and Tommy Sims (vocals, guitar and keyboards, "Faithfully").

"This is our first record to feature guest vocalists and artists," recalls Jesse. "It was a dream come true. I remember hearing Amy Grant in the '70s when Christian music was still so new. I can't believe 25 years later we have gotten to tour with her and have her on our album. We just gave her a call, told her we would cook her a Samoan meal, and she said, 'I'll be right over!'"

"One of our favorite musicians in the world is Tommy Sims," says Sam. "He's an incredible talent and somebody who influences the music we do. The first time we met him, we didn't even work that day. We sat around, ate chicken wings and listened to old vinyl records. It was a privilege to have him not only sing but play guitar on a track."

But not only will fans be excited about the guest appearances, they'll also discover an unexpected holiday treat packaged along with this latest recording: a limited edition Christmas EP featuring The Katinas' own harmonic renditions of four classics: "Joy to the World," "Mary, Did You Know?" "Let it Snow" and "O Little Town of Bethlehem." Influenced by Earth Wind and Fire as kids, The Katinas' brand of pop incorporates touches of hip-hop, Motown and R&B.

"We had fun choosing the songs," says John. "We got to sing some of our favorites. People have suggested that we do a full-length Christmas album, and we are considering that."

"It felt natural to do this Christmas EP," explains Joe. "We had the privilege of being on several great Christmas tours with the likes of Amy Grant and Michael W. Smith, but we've never had anything 'Christmas-y' for people who wanted to take something home. This serves as a great bonus."

Growing up in a tropical locale, the Katina men admit they only had second-hand knowledge of what it means to have a white Christmas. "All we ever knew about snow, growing up, was what we saw on TV and heard on the radio," Jesse remembers. "So it's great to be here in America and see snow during Christmas."

Back in Samoa, Christmas began with church, followed by an outdoor feast—a pig roast called an "umu" — and traditional dishes, including palusami (taro leaves and onions stuffed in coconut husks), breadfruit and fresh fish. Their mother, who they call "the greatest cook," was known for making hearty meals — particularly meat dishes. "Ham, turkey — you name it — she made it all," Jesse says. "Quantity was the most important thing."

Naturally, their way of celebrating Christmas with their families now is not so different from those raised in the States. "I have three daughters, and Christmas, for me, is watching them light up when they are opening their gifts around the tree," Sam says with a smile. "And don't forget: The guys usually like to gather around and watch an NBA game in the afternoon," adds John.

But gifts weren't always so plentiful in the Katina household. Since money was tight when they were children, there were years when Christmas gifts were scarce.

"Back then we didn't always have gifts," says Jesse. "It just depended on how well the church was doing that year. Mom and dad were pastors, so we didn't have a whole lot of money to be buying a lot of gifts to put under the tree — let alone buying a new Christmas tree. We had the same one for 10 years. By the end of its life, I think it had two branches left."

Because of the lean Christmases past, the brothers started a tradition in which each of their own children chooses a name from the Angel Tree project (the Prison Fellowship children's outreach) so that they can be a part of giving to those in need.

"The kids get so excited about giving that they want to adopt every angel on the tree," Sam said.

Despite the excitement, the holidays are also bittersweet since the Katinas' mother passed away after a bout with cancer 15 years ago. "The song 'Someday' [on "Roots"] talks about our mom," Sam notes. "She was a huge part of our family, and, even though our kids never saw her, they all know her — they all know Grandma — and I think that speaks volumes about her legacy and her influence. We were blessed to have the kind of mom we had."

There are now 10 children between the Katina brothers, and so, out of necessity, another holiday tradition was born: drawing names. "The more kids we're having, you know, you've got to be creative," says James. "It's really neat: The kids do a gift exchange, and they have so much fun with it. I think if we don't get any more gifts for the rest of our lives, it's just such a joy to see our kids so happy and full of love. That is truly a gift."

© 2003 CCM Magazine.  All rights reserved.  Used with permission.   Click here to subscribe.