All Things New A Welcomed Arrival
Ed Cardinal

Crosswalk.com Contributing Writer

2013

28 Jun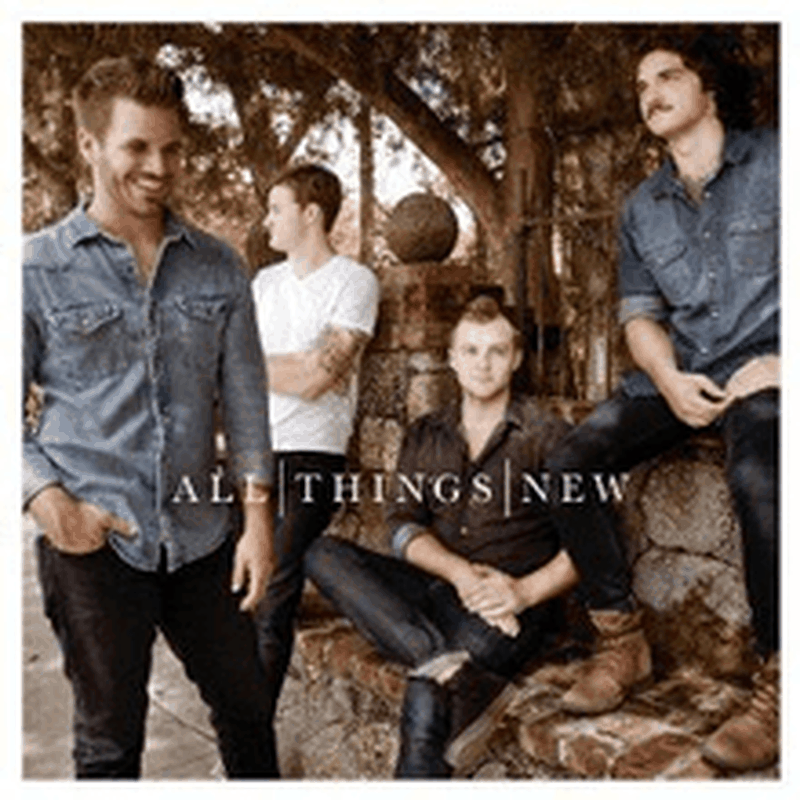 Artist: All Things New
Title: All Things New
Label: BEC Recordings
Fresh out of Florida comes All Things New, four young guys whose sound will be compared to Mumford & Sons because the first couple of songs on their self-titled debut album have foot stomping and banjo playing. But let's be slow to call this a bandwagon move, since, all told, this band presents a solid listening experience in its own right.
Opener "Washed Over Me" rushes in with modern worship gang vocals and hammered dulcimer, feeling more like a polished successor to Rich Mullins than today's folksy, suspender-wearing chart toppers. On the other hand, the urgency of "In Your Reach" would suffer without 5-string plucking from Bebo Norman's instrumentalist Gabe Scott.
"Holding On" is where All Things New begins to stand out, showcasing both what lead singer Garrett Hornbuckle's emotive voice can really do and how much the other players—no doubt influenced by the Passion movement—know about keeping emotionally raw praise music highly accessible.

The melodically soaring "New Man" and "Borderline"—each adult contemporary in tone, and the latter co-written by Sanctus Real's Matt Hammitt—are other telling points of sonic definition for this serious-minded act; All Things New can play it soft without ever really appearing too soft.
Lyrically, the group can be commended for writing original material based on profound topics with an average age of just 21 among its members. "Greater Things" takes the message of John 14:21 to heart, applying it here to overcoming one's tough past and believing God has a better future prepared. And there's great wisdom in the prayerful, simmering "Keep Me on my Knees," wherein Garrett sees the sense in spiritual humility.

All this from some kids who are barely any older than, say, One Direction. All things considered, that's what makes All Things New beautiful and a welcomed arrival to the current music scene.
*This Review First Published 6/28/2013