Amazing Children's Choir Sings 'I Can Only Imagine'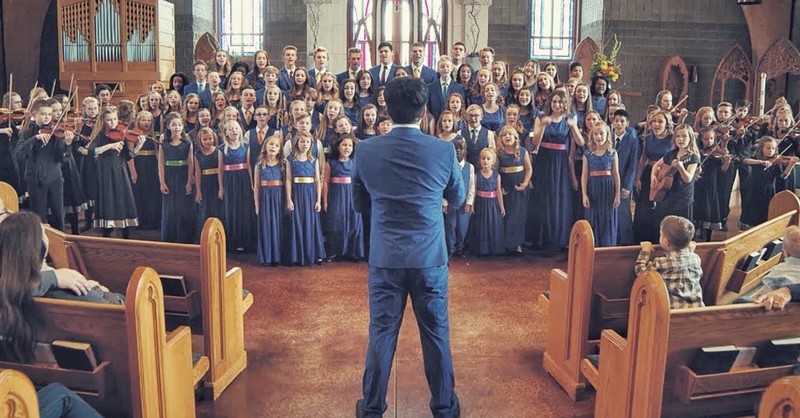 It is a beautiful moment of worship when this children's choir belts out the words of the iconic Christian song 'I Can Only Imagine.' MercyMe's hit song 'I Can Only Imagine' has inspired millions of hearts all over the world.
In fact, it is the best-selling Christian song of all time. This song has truly stood the test of time and it's still being performed by countless artists today. The touching tune was originally released in 1999, but it still continues to encourage people each and every day.
"Will I stand in your presence
Or to my knees will I fall
Will I sing hallelujah
Will I be able to speak at all
I can only imagine
I can only imagine"
Today, the beautiful vocals of the One Voice Children's Choir are coming together to perform an incredible rendition of this famous Christian song. I've heard this song so many times but this performance from all of these talented children really touched my heart.
"I can only imagine when that day comes
When I find myself standing in the Son
I can only imagine when all I would do is forever
Forever worship You
I can only imagine
I can only imagine"
I'm so glad they are using their God-given talent to give praise to His name. Just listen and be reminded of why this song is such a special one in all of our hearts. We are blessed by the King of all kings and His love reigns down on us all. What do you think of this sweet performance from the One Voice Children's Choir?
Photo Credit: ©Godtube
Related podcast:
The views and opinions expressed in this podcast are those of the speakers and do not necessarily reflect the views or positions of Salem Web Network and Salem Media Group.