'Amazing Grace' Harry Connick Jr. Official Music Video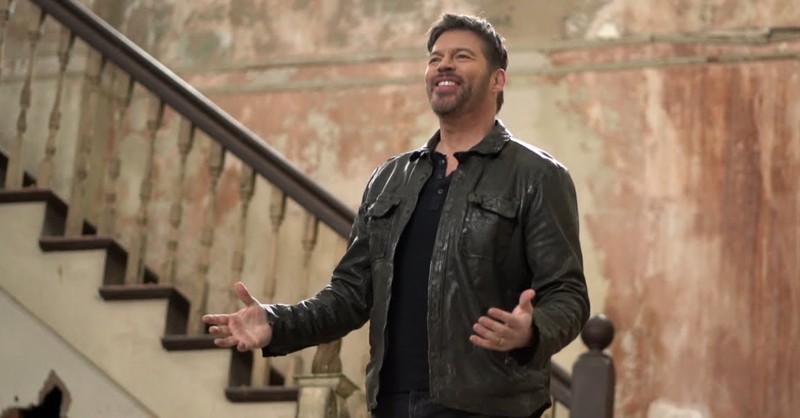 Artist Harry Connick Jr. leads us in worship with the beautiful words of 'Amazing Grace.'
Authored by John Newton, this beloved hymn was written as a way of giving thanks to the Lord after God granted John new life. As a sailor, John was known for his crude language and actions. But one day at sea, John found himself caught in the middle of a terrible storm. John spent hours at the helm of the ship battling the waves and his thoughts started to turn to God.
After surviving the weather, John started his life as a Christian and dedicated himself to serving the Lord. The beautiful words of 'Amazing Grace' were inspired by this incredible moment of self-revelation.
"Amazing Grace,
How sweet the sound
That saved a wretch like me
I once was lost, but now am found
T'was blind but now I see"
For decades, Harry Connick Jr. has delighted audiences with his inspiring music and acting roles. But as COVID-19 hit, Harry was forced to remain at home. This allowed him a time of deep reflection and ample opportunity to work on his own pursuits. That's when Harry decided to record his own album, titled 'Alone With My Faith.'
From the vocals to the instruments, Harry put the majority of the album together at his home studio. And the very first single off of the upcoming record is the classic hymn, 'Amazing Grace.'
When speaking about the inspiration behind the music, Harry told Billboard magazine, "Even though many of the songs are Christian, my hope is that they will resonate with people of all faiths, as it gives me great comfort to know that faith is an immeasurably beautiful gift that, with its universal spirit, can help bring us together in the most arduous of times."
Ephesians 2:8-9 "For by grace you have been saved through faith. And this is not your own doing; it is the gift of God, not a result of works, so that no one may boast."
Photo Credit: ©Godtube