Amy Grant: Finding Joy on the Other Side of Loss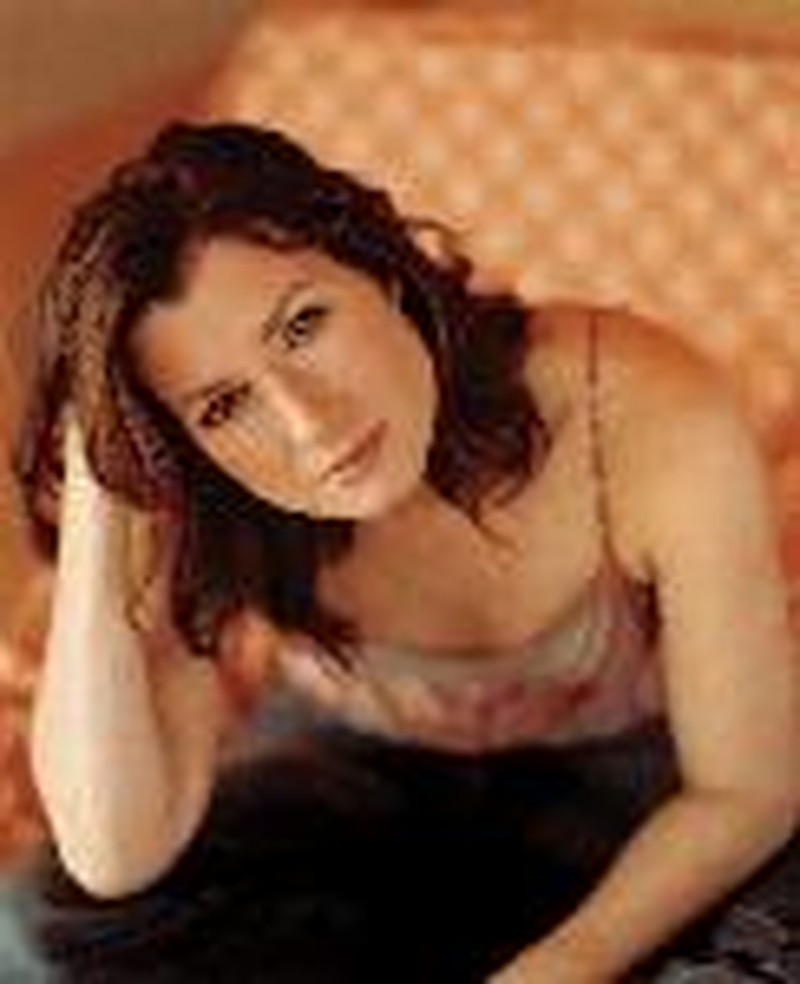 For two decades Amy Grant was an icon for the embryonic contemporary Christian music industry, earning its first gold and platinum records and the mainstream credibility it so desperately craved.
Things weren't always easy. While progressive evangelicals hailed her as a winsome musical ambassador to those outside the Christian subculture, her conservative critics got upset when she wore a leopard-print jacket and danced barefoot on the 1985 GRAMMY telecast, when she performed in venues that sold beer, and when she signed an endorsement deal with the Target retail chain (Target's parent company, Dayton Hudson, supported Planned Parenthood, angering abortion foes).
Grant kept churning out hits and breaking down barriers until she entered a dark period in the late 1990s. Her marriage to Christian singer Gary Chapman was disintegrating. Her somber 1997 album, "Behind the Eyes," lacked explicit references to Jesus. Then her 1999 divorce from Chapman and 2000 marriage to recently divorced country musician Vince Gill sealed her doom with many Christian radio stations and once faithful fans.
Now "Simple Things," Grant's 18th album and first collection of original songs in six years, shows that resurrection is more than just a topic for Easter sermons. The album, out August 19, offers up 10 songs about love, loss and an ever changing but unshakable faith in God.
"I think this album is a record of my journey from shame to forgiveness to joy," says Grant, who's on the phone from a Gulf Coast vacation retreat where she, Gill and assorted children and friends are enjoying the sun and the waves.
At 42, Grant is less perky than she was when she first emerged as a teen singing sensation in 1977 but happier than she's been in years.
"We just had my 25th high school reunion in May, and I loved seeing how people had grown and changed," she says. "We all looked a lot more interesting for the wear."
Grant's emotional struggles and crises of faith, along with the recent death of a friend and a family member, have taught her about the wisdom that lies on the other side of sorrow.
"One of the great things about living a long time is that you realize nothing stays the same. When it's bad, it's not going to stay that way. And when it's good, it's not going to stay that way, either."
Grant began working on "Simple Things" shortly after her March 2000 marriage to Gill, but her attention was divided. She and Gill were trying to make a family out of her three children and his one. Then she discovered she was pregnant with Corrina, the couple's daughter.
"All my energy was going elsewhere," she says. "I had to renegotiate my sense of belonging. I wondered how the kids were doing. Farther down on the priority list was making a record, but fortunately I had a contract staring me in the face that compelled me to get back to work."
On "Simple Things" Grant addresses the disappointments of her past, the love she feels for Gill, and her growing confidence in God's compassion and care. The breadth of the album's emotional range is evident in song titles like "Happy," "Innocence Lost," "Every Time We Touch," "I Don't Know," "After the Fire" and "Beautiful," a romantic duet with Gill.
"Out in the Open," a moving song that teams Grant with longtime producer Brown Bannister, describes spiritual rebirth as a process of warts-and-all disclosure to God:
"I will be a witness that
There's nothing in me dark enough
The power of forgiveness
Cannot rescue from the deep."
Says Grant: "To me it's really a song about moving from shame to grace."
"Simple Things" is more radio-friendly than last year's "Legacy ... Hymns and Faith," but Grant may never dominate the Christian industry like she did in the 1980s and '90s.
"I've always been a big Amy supporter," said Jim Veldhuis, managing editor of Christian Radio Weekly, an industry trade publication. "But of the 50 reporting stations we use for our charts, more than 30 lean toward more traditional audiences and probably won't play her songs. Other artists aren't put under the same kind of scrutiny that Amy is, but that's what happens when you're an icon."
Grant, who has long sold more albums in mainstream markets than in Christian stores, will promote "Simple Things" with a music video and a 10-city promotional tour. She may also perform on some dates on Michael W. Smith's summer tour. Then she and Gill will team up for a Christmas tour that begins after Thanksgiving.
In her quieter moments Grant continues to reflect on her ever evolving faith in God. The image that strikes her is that of a young child walking down a road with her father.
"I can feel the security of having my hand in his hand, but that doesn't mean there aren't going to be any potholes," she says. "And if there are potholes, you don't look up and blame it on the one whose hand you're holding.
"Instead, when you fall down, you're aware you're not alone. And when you encounter some of the great crises of life you're not going to blame others or shrivel up but meet this opportunity with some growth."

© 2003 Religion News Service