Andrea Bocelli Performs 'What Child is This?' with Mary J. Blige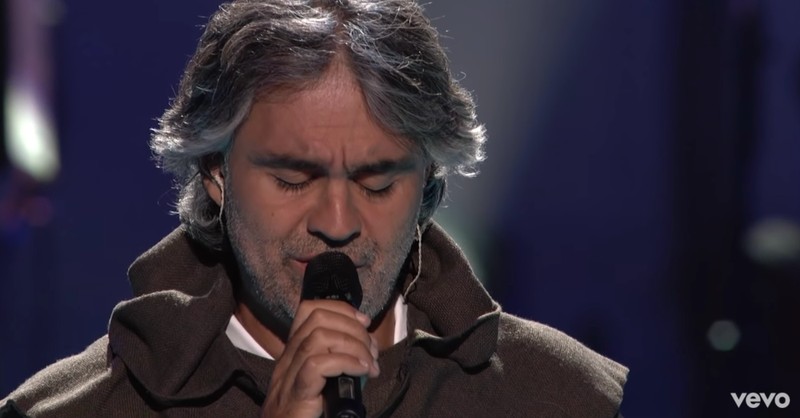 2019 has been an incredible year for Andrea. He released Si Forever: The Diamond Edition, which was a follow up to his internationally successful number one album, Si. And recently, Andrea found out that his album was nominated for a Grammy award in 'Best Traditional Pop Vocal Album.' Andrea Bocelli has been a staple in the music scene for decades.
Today, we're looking back as one of his most famous performances with fellow singer Mary J. Blige. Just listen as they beautifully belt out these iconic Christmas lyrics.
'What Child is this
Who laid to rest
On Mary's lap is sleeping?
Whom Angels greet with anthems sweet,
While shepherds watch are keeping?'
This incredible song reminds us all of the real reason for the Christmas season. The birth of our Savior was truly a miraculous event. His birth paved the way for our path into Heaven and that is something to sing out for all to hear. What a blessing, indeed!
'This, this is Christ the King,
Whom shepherds guard and Angels sing
Haste, haste, to bring Him laud,
The Babe, the Son of Mary.'
Luke 2:15 "And it came to pass, as the angels were gone away from them into heaven, the shepherds said one to another, Let us now go even unto Bethlehem, and see this thing which is come to pass, which the Lord hath made known unto us."
What Child is This? Hymn Lyrics, Story and Meaning
Credit: Godtube
Source: Andrea Bocelli