Andrew Peterson - bio continued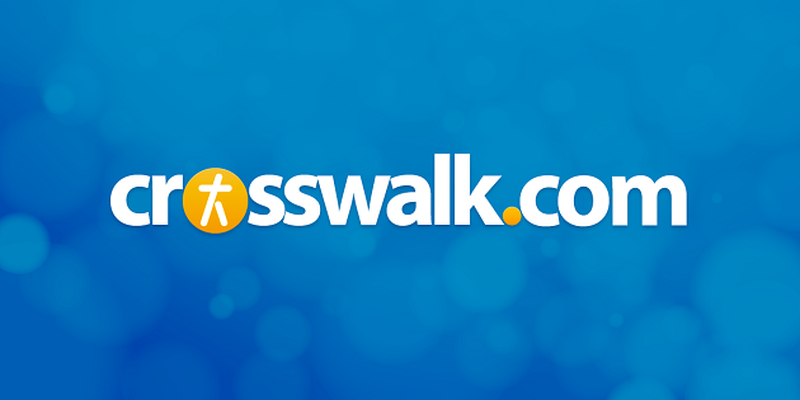 The group's steadily growing music career took a leap forward when Derek Webb, lead guitarist and songwriter for Caedmon's Call, came across Andrew's website. Derek was so impressed with Andrew's lyrics that he spontaneously invited Andrew to open up for Caedmon's Call at an upcoming show. No one in Caedmon's Call had heard a note of Andrew's songs until the night he played with them, but they were so impressed that they invited him back for more.
In the Spring of 1998, Caedmon's Call turned down appeals from numerous major-label artists, and decided they'd rather have Andrew Peterson open up for them on their nationwide tour. The five-month tour traveled through 40 states - from Los Angeles' landmark House of Blues to New York City's famous Bitter End to Harvard's gorgeous Memorial Theater. They played more than 50 concerts before a combined audience of nearly 50,000.
After the Caedmon's Call tour, Andrew, Jamie and Gabe continued to tour on their own, playing over fifty cities in twenty states from Massachusetts to Colorado. They paused briefly for the birth of Andrew and Jamie's first son, Aedan, who began traveling with the group when he was just three weeks old. Such relentless touring, combined with word-of-mouth publicity and the wonders of the Internet, has spread Andrew's music across America and even into Europe, Asia, and Australia.
In the Spring of 1999, Andrew signed with Watershed Records, an imprint of Essential Records that combines the experience of Essential with the unique vision of Caedmon's Call leader Cliff Young. In July, Andrew began recording Carried Along, releasing March 21st, with producer Glenn Rosenstein (Caedmon's Call, U2, Plumb).
Andrew's music, a unique blend of folk and pop, is a natural outgrowth of spending years performing his songs on the road. "We'd been independent for so long, and most of our songs were unrecorded. We didn't have the advantage of a CD that people could take home and look over the lyrics and figure out the songs," Andrew explains. "So, when I write a song, I have to make it clear because the audience is only going to hear the song one time until we see them again in six months."
"From the beginning," Andrew recalls, "I said that if I wanted to play music, then I should make myself available to whomever wanted to listen." With this in mind, Andrew works to connect with any type of audience, and tailors each performance for each specific occasion. In the early days, the group's audiences have varied widely from youth and college students to elementary-school children and senior citizens. That they've played such diverse shows is notable. That they performed each one perfectly is incredible.
Of course, "perfect" isn't an appropriate word. Andrew is the first to admit that nothing they do is even close to perfect. In fact, Andrew says, "One of the things that people are attracted to is how imperfect we are. I apologize every night for forgetting the words to the songs. Our concerts are full of goofy mistakes - full of humanity. Since we're all goofballs, and the rest of the audience are goofballs, I guess it's common ground."
The songs on Carried Along are multi-layered. They are both honest and forthright, both brilliant and accessible. He crafts meaningful songs, but unlike many young songwriters, he doesn't think that a song must be complicated or dark in order to be deep. "Honesty, truth, and art all rolled into one thing is a rarity," Andrew says. "To me, the pinnacle of what makes a good song is something that everyone can relate to, and at the same time, it's beautiful. Making it beautiful is the hardest part. There are a lot of honest and true songs that are just lousy."
Andrew makes use of the basic elements of music to create a sound that is familiar, yet refreshing, showing a quality that is rare. It is focused on the interlaced melodies of Andrew and Gabe's acoustic guitars, overlaid with rich three-part harmonies. Demonstrating their diversity, they utilize a van-full of instruments to garnish the songs. Gabe says, "I'll play anything I can fake decently," and that spirit leads him to play guitar, piano, accordion, and hammer dulcimer. Meanwhile, Andrew trades off his guitar to play mandolin, piano, and a small stringed Bolivian instrument called a churango. This demonstrates their philosophy of music - change things up to make them interesting, but keep them basic and true.
For his songs, Andrew gathers material from day-to-day living and relates it to the classic themes of the Christian life. "Nothing to Say," written after a trip to the Grand Canyon, is a celebration of God's glory revealed in creation. "All the Way Home," written about Andrew's grandparents, is a testimony to his ancestors'
faith
. "Chasing Song" expresses the tug of selfishness. "Faith to Be Strong" is a
prayer
that resonates with simplicity and beauty. "Love Enough" was sparked by a driver's license that Andrew found on the sidewalk. "Come Lord Jesus" is both a sincere prayer and a powerful indictment against the Church's failure to love.
"The songs are the most true representation of who I am." Andrew says. "These songs reflect me better than a picture will, better than a biography will, better than an interview will. Still, I don't want my songwriting to be some supreme focus of my life because I want God to be the supreme focus of my life. The most amazing thing in our lives is not what we do, but what God does through us."
Carried Away - Available March 21, 2000

Andrew Peterson
Carried Along
Watershed Records
$14.98

order your copy NOW and we'll send it to you right away!
Please return me to the Andrew Peterson feature page