39 Angelic Voices Sing Classic From The Sound Of Music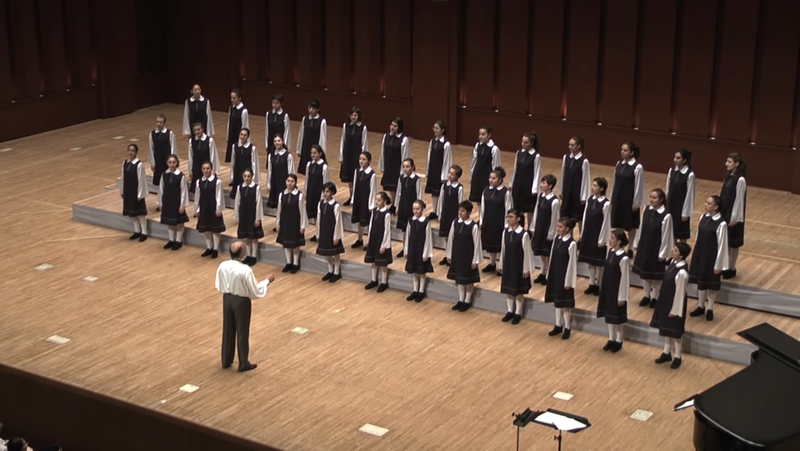 You'll be singing along with this classic tune as 39 girls from the Little Singers of Armenia choir sing 'Edelweiss' From The Sound of Music.
The iconic song was originally composed by Richard Rodgers and Oscar Hammerstein for the Broadway production and was later used in the popular film. This was the last song that the famous duo wrote together.
Over the years, 'Edelweiss' has become a beloved classic and countless artists have lent their voices to the tune. Today, this talented choir is belting out the famous words and it is absolutely stunning.
"Edelweiss Edelweiss
Every morning you greet me
Small and white
Clean and bright
You look happy to meet me"
These angelic voices truly give a new sound to this iconic song and it's absolutely incredible to hear. I just love how all of their voices combine to create an incredible rendition of this amazing tune.
"Blossom of snow may you bloom and grow
Bloom and grow forever
Edelweiss Edelweiss
Bless my homeland forever"
It's truly inspiring to watch all of these girls use their talents in such a beautiful way. I've heard this song so many times but never from a choir like this. I know that it must take so much practice and skill to perfect a song like this, but each one of these choir members performs flawlessly.
These 39 girls certainly have a gift and I'm so glad that they are sharing it with the world. What do you think of this choir performance? I can't wait to hear what they do next.
Credit: Godtube