Around the World in Adie Days
Lindsay Williams

CCM Magazine

2007

19 Jan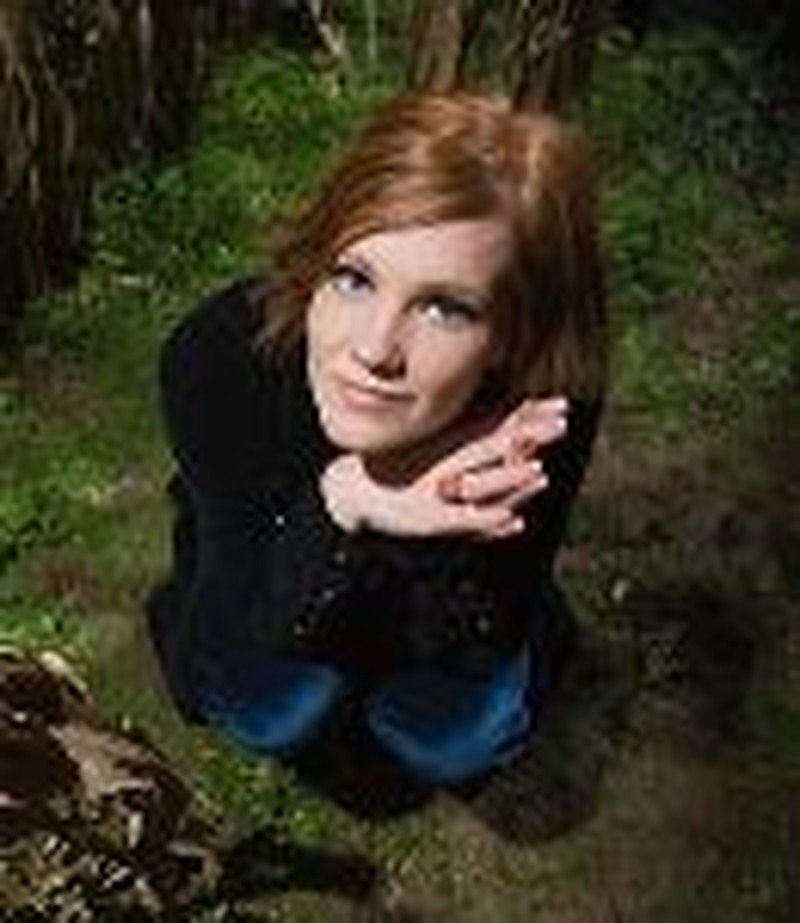 When the season for serving as front woman for the popular South African rock band The Benjamin Gate came to a close in 2003, Adrienne Liesching opened a new chapter … life with fellow recording artist Jeremy Camp.
Nowadays, Adie Camp is a fair-skinned wife and mother of two who recently released her first solo outing and became an entrepreneur.
Make breakfast. Check. Laundry. Check. Feed the baby. Check. Pay bills. Check.
Sound like a typical day in the life of a recording artist? For Adie Camp it is. "Usually my days are making a lot of to-do lists," she says. With two children, Isabella (2) and Arianne (five months), and a brand new solo album, which hit stores back in September, Adie's "to do" list is getting longer by the minute. But despite the fact that her "job" is comprised of writing, recording and touring, a snapshot of Adie's life provides a portrait similar to any other wife and mother. "Jeremy's guys often come and stay with us, and so I do a lot of laundry, towels," she explains. "And, I have to pay bills for me and Jeremy. And then, cleaning the house of course. …" From the sounds of this statement the former rocker sounds more like a modern day Donna Reed.
On top of everything else, Adie recently added 'entrepreneur' to her list of titles, opening a clothing store in the Camp's hometown of Lafayette, Ind. While Adie will not manage the store herself, she has built the business from the ground up. The Camps even hosted Thanksgiving at their home a couple months back.
Adie and Jeremy have been married for nearly three years now after initially meeting during the "Festival Con Dios Tour" in 2002. Ironically, the tour was Jeremy's first, while, unbeknownst to her at the time, it would be Adie's last. Since then, the couple has been on a whirlwind ride with Jeremy's career exploding and their family expanding.
So, how does she juggle all the hats she has to wear? "Honestly, I think, 'Gosh, how do I do all this stuff that goes on?' I just know that it's totally the Lord." She breaks it down plain and simple:  "I'm really a stay-at-home mom. I don't have to work. And, so for me to do an album, it's awesome because nobody's career or nobody's life is based off that, whereas with The Benjamin Gate it was survival for us."
So comfortable in her skin as a mom, she thought she might not ever make music again. One listen to the new album, "Don't Wait" (BEC), and you'll be glad she changed her mind. Citing time in the studio tracking background vocals for Jeremy's "Restored" as one of the experiences that triggered a renewed passion for recording, she articulates, "The end of The Benjamin Gate wasn't negative by any means. It was just the right season for something to be over. And, I was like, 'Lord, I'm not going to stir something up again if it's not of You.' [I] prayed about it a lot, and I was like, 'I'm not going to do it unless people know that I'm a mom first.' If [the record] does well, that's great, but I really love being a mom, and I love being Jeremy's wife. I'm just happy; I'm totally content with where I am."
Both husband and wife co-wrote almost every song on the album, with Jeremy also helming production. "I always knew she had an amazing voice, but this album displays a side of her that proves ... (trying not to be biased) [that she has] one of the best and versatile voices in Christian music," Jeremy says unabashedly. "I think a lot of people will be shocked at how mellow the album is compared to Benjamin Gate, but you can't deny the passion that pours from her voice and the lyrics that have been written."
More creative collaborations are sure to develop as the couple continues to grow their careers. In fact, Adie hints at a possible Christmas record in the couple's future and says they have even discussed recording an entire rock album together. She muses, "We do stuff together at home, and how much of that ends up being public, I'm not sure."
With a non-stop lifestyle, a promising solo recording career and a new business venture, Adie's focus still lies with the two most important responsibilities in her life – Isabella and Arianne. This might lead some to wonder if this self-proclaimed "stay-at-home mom" ever feels like she lives on Wisteria Lane while her high-profile husband takes his ministry to sold-out venues across the country. Think again. "I love Jeremy, and I love the ministry that the Lord's given him. And I really see my career as secondary," she says. "If the only way the Lord chooses to use me is just as Jeremy's wife, I don't mind, because it's so different when you think of it from an eternal perspective ... If the Lord can use me to bring more credibility to Jeremy's ministry in a completely different way, that's awesome." But, today, it's simply back to the laundry.


© 2006 CCM Magazine.  All rights reserved.  Used with permission.   Click here to subscribe.