Artists in the Mainstream: Preachers, Poets & Prophets
John J. Thompson

CCM Magazine

2007

3 Apr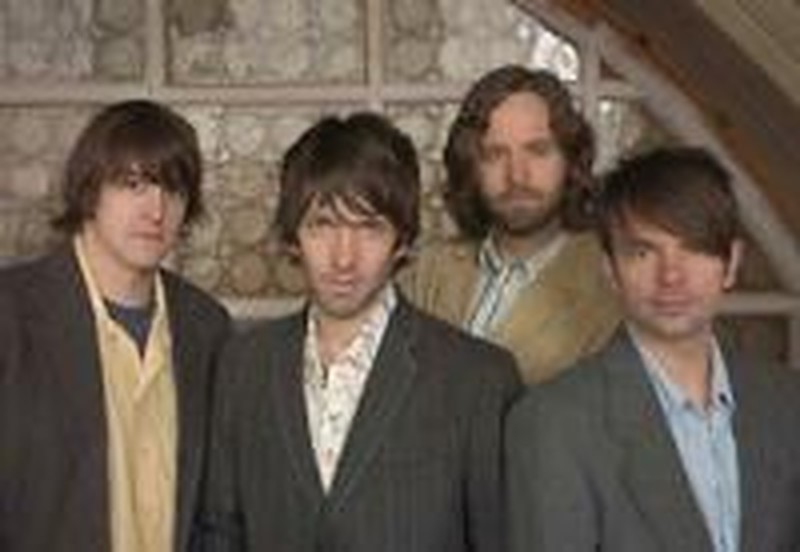 C.S. Lewis, who authored such classics as "The Chronicles of Narnia" and "Mere Christianity," once wrote, "What we want is not more little books about Christianity, but more little books by Christians on other subjects – with their Christianity latent" ("God in the Dock: Essays on Theology and Ethics"). Though the legendary apologist was referring specifically to books, the principle behind his comments may be applied to the realm of Christian music, and Christians in music.
For starters, consider the early history of the biggest rock band in the world. The year is 1982, and U2 is touring the U.S. in support of its second album, "October" (Island). Thanks to faith-evident songs such as "Gloria," "With a Shout," "Tomorrow" and "Rejoice," music journalists are starting to confront the band with a loaded question: "What are you, a bunch of Christians or something?"
"It's time to talk about it," U2's 19-year-old guitarist, The Edge, tells CCM Magazine's Terry Mattingly during an interview at the time. "We realize the band … is at a crossing point. For a long time, we haven't talked with interviewers about the fact we're Christians, because it's so easy for people to misunderstand. It's easy for people who are not Christians, especially writers who do not understand, to take what we say and misinterpret it."
As Mattingly writes in his CCM article ("U2: Rockers Finally Speak Out About Their Rumored Faith," August, 1982), "The four members of U2 … are all scared of being stereotyped."
Regardless, as Bono, the band's 20-year-old singer and principal lyricist, explains to Mattingly, if critics want U2 to stop singing about the big subject or going after the deep emotion, they can forget about it. And if another group of folks wants the band to go after the "safe Christian subjects" and the "safe Christian crowd," they can forget that, too.
Sound familiar? Here we are 25 years later and such sentiments are still being expressed – not just by U2, but also by The Fray, Switchfoot, Sufjan Stevens, Underoath, Mindy Smith, Flyleaf and a host of others.
So, how much has changed?
In today's urban scene, artists like Mary Mary, Kirk Franklin and Smokie Norful are bridging the gap from gospel music to mainstream R&B. Rock acts such as Decyfer Down and Disciple are having their songs used by major media vehicles like the NFL. Major Christian artists such as tobyMac are seeing more than half of their total sales happening through mainstream retailers like Best Buy and Wal-Mart. Established Christian market acts such as Switchfoot and Relient K have moved from Christian labels to major mainstream labels, while other artists of faith like As I Lay Dying, The Fray, Sufjan Stevens and Thrice are not affiliated with the Christian market at all. From major names to unknowns and indies, artists are stretching the definitions and challenging the preconceptions of what it means to be a "Christian artist" as they impact our mainstream culture more than ever before. It seems an alternate reality is developing for artists of faith – one beyond the binary "Christian or Secular" options of the past. "It's time to move on," according to Relient K's Matt Thiessen. "It's time for Christian music to bleed into everything else."
Who We Are Instead
During a recent interview for essentialrecords.com, INO recording artist Derek Webb asked Jars of Clay's Dan Haseltine the following:
"Do you feel that it's useful – or even accurate – to be called a 'Christian' band these days? How might your feelings have changed over the years regarding a band being considered a 'ministry' verses a band making excellent and engaging art that simply represents their view of the world? Or are these categories really necessary at all?"
Suffice it to say, Haseltine's responses to these and other related questions are thought-provoking. Check out the interview by visiting the "Artists" section at essentialrecords.com and selecting "Jars of Clay."


© 2007 CCM Magazine. All rights reserved. Used with permission. Click here to subscribe.