Barnabas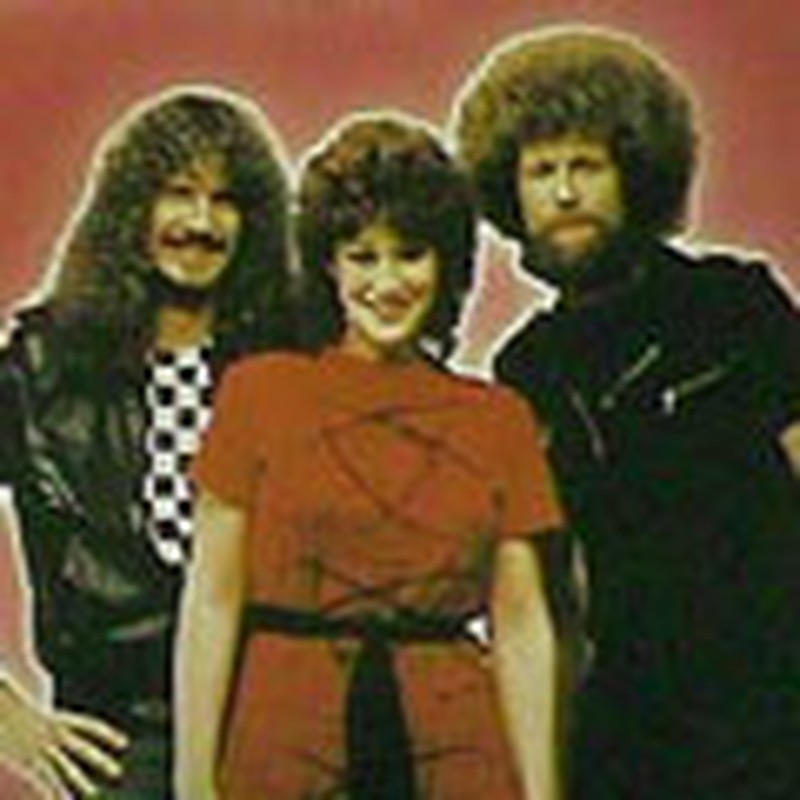 Smash Mouth may be a huge group from 1997 best known for their hit, "Walking On The Sun," but back in the early eighties "smash-mouth" was the adjective often used to describe the intense music of Barnabas. Through an amazingly short career of seven years and five albums, Barnabas did much to define the course of Christian alternative/metal music.
Barnabas started when bass player Gary Mann and guitarist Monty Cooley hooked up in Santa Monica, California in 1978. Running through the obligatory shuffle of members, Nancy Jo Mann, Gary's wife became the fourth singer. Next, drummer Kris Klingensmith joined the band.
"I was living east of LA and had put an ad in a local rag called "The Recycler" remembers Kris Klingensmith. "Musicians use it to find gigs and sell equipment. Monte found my ad looking for other players and he invited me to come audition for Barnabas. At first I didn't want to do it because it was at the height of the gas crisis and I had to get in line to get gas to drive out to Santa Monica to rehearse."
Quickly getting things organized Barnabas recorded a demo tape that featured "Directory Assistance" with "Nicodemus" as the B-side. "We shopped these demos around," Klingensmith says. "Everyone rejected them because it was too ridiculous, too outlandish. Everyone except for a small Canadian label called Tunesmith, a part of Praise Records." Barnabas had found the chance to record their first album, Hear the Light.
On the advice of Servant and the Highway Missionary Society, Barnabas high-tailed it out of LA in 1981 and after a few weeks of living in the JPUSA community in Chicago, set up shop in Schaumburg, Illinois. "The move was really prompted to move so we would be more accessible to tour," says Nancy Jo Mann/Thornton, singer for the band. Shortly thereafter the Monty Cooley left the band and returned to LA. For their second record, Find Your Heart a Home, Barnabas found themselves living in Des Moines, Iowa, having added Mick Donner and Kris Brauniger to fill the shoes of ex-guitarist Cooley.
On the third album, Approaching Light Speed, the band replaced Donner and Brauniger with guitarist Brian Belew which solidified the line-up most people envision when thinking of Barnabas. After album number four Feel the Fire was recorded in 1984, the band found itself relocating again, this time to Edmond, Oklahoma. It was in Oklahoma that the band recorded their final album Little Foxes, in 1986.
"There really wasn't a whole lot of that type of smash-mouth music going on," Klingensmith says. "Particularly when Monte formed the band with Gary back in LA. It was all sort of Chuck Girard sounding. Barnabas' music style was new and it bothered a lot of people. The stage presence overwhelmed them. We had our share of detractors, that's for sure" "I used to answer mail from parents, believe it or not. They were inquiring and I support that. Parents should probably write more letters. I still get a lot of mail, believe it or not. I still feel responsible for the work we did back then. I really do. Because I wrote it and even though there is a lot of water under the bridge and everyone's worldview has evolved somewhat, the work is still out there. And I feel like we should support it. I didn't even know there was a Barnabas Web page out there. I was shocked there was still so much interest."
By 1986, Barnabas was crumbling under the pressure of having lived in each other's pockets for some seven years. And the external pressure was beginning to take its toll as well. "We were just getting burnt out," says Nancy Jo. "My kids had needs and I wanted to provide them with what they needed. It was just time to go our own ways."
Today, the members of Barnabas are scattered. Klingensmith is living in San Diego and is an art director. Nancy Jo Mann/Thornton and Gary Mann are now divorced. Gary is happily remarried and living in Texas, working in the computer industry. Nancy Jo is remarried and living in Coffeyville, Kansas. Monte Cooley is living in Boise, Idaho. Guitarist Mick Donner suffered through a divorce after his stint with Barnabas as well. Today his is a Production Manager for Parker Guitars and lives with his wife (expecting twins in March 1999) and son just north of Boston. Former members, Chris Brauniger and Brian Belew are still missing in action, although the Barnabas camp is actively looking for them.
"Those were hard and lean years but it was a pretty amazing time," Klingensmith confesses. I consider myself fortunate to have been able to do this. When we were doing it we were shooting arrows over the horizon. We had no idea who we were hitting or what it was doing. I have now received e-mail from children of people who were our fans. The kids have pulled out their parent's records and are listening. That is pretty gratifying as a player. We didn't make any money or have the trappings of success but to have your work endure at some level is very gratifying."