Bart Millard: MawMaw's Boy
Deborah Evans Price

CCM Magazine

2005

29 Aug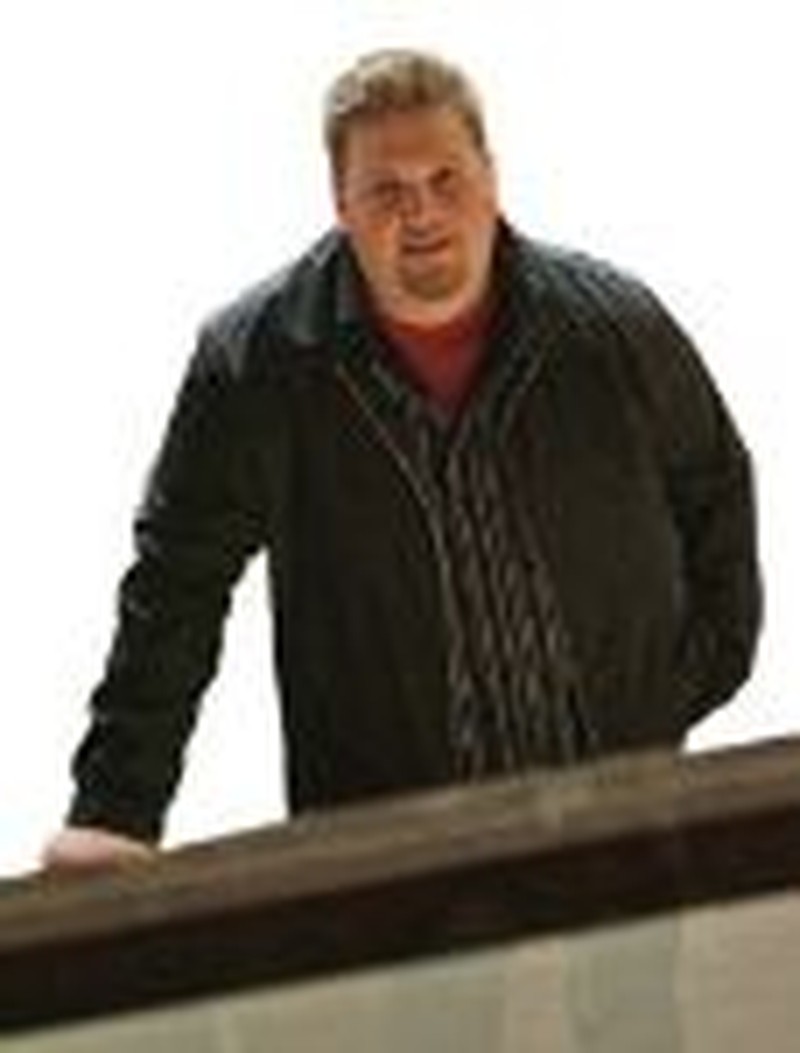 "My grandparents started a little bitty church outside of Greenville, Texas called Ardis Heights Baptist Church," begins Bart Millard, recalling that extremely difficult and pivotal chapter in his family history. "My grandfather was a preacher, and my grandmother was a treasurer. My mom and her twin sister were the piano and organ players. My dad and my uncle were deacons. Back before I was born, my grandfather left my grandmother for another woman in the church, took off and kind of turned his back on faith and everything."
What? That was the first domino to fall in the series of events that would eventually inspire Bart's solo debut, "Hymned"?
"My grandmother stayed in that church up until the day she died. She had so many reasons to be bitter, but I never saw her say a mean word. She always would say that her prodigal would come home. She really believed that PawPaw would come home. He never did, unfortunately."
Who could have known this man's tragic life choices would set the stage for one woman's profound legacy of faith – a legacy that would leave its indelible mark on the young boy who would become one of the Christian community's most prolific and influential singer/songwriters?
Numerous factors fuel an artist's creativity, with family relationships often a chief stimulant. Such is the case with the MercyMe front man, who was compelled to record an album of his favorite hymns as a tribute to his beloved grandmother and as a sacred heirloom for his children Sam and Gracie.
"She's a huge influence on the project," Bart says of his maternal grandmother, Ruby B. Lindsey, who left this world in December 1999. "[In deciding] which hymns I was going to use, it really came down to the ones that I had the most vivid memories of her singing. A lot of the decisions we made were based on if MawMaw would like it."
"Hymned" features Bart's take on such classics as "Sweetest Name I Know," "Have a Little Talk With Jesus," "Power in the Blood," "The Old Rugged Cross" and "Softly and Tenderly." "I listened to a lot of music growing up, country and jazz and blues," says Bart, who made his debut singing in church at age five. "It all kind of shows up in the record. It's a very, very organic sound. We wanted it to feel like we were sitting in a circle playing."
Bart has fond memories of his Texas childhood and the lessons learned from his grandmother. "My relationship with Christ, you can pretty much blame her for it," he says with a warm laugh. "She loved the Lord with all of her heart, and she just didn't preach it, she lived it."
His grandmother's faith was tested, obviously, and remained strong. When Bart's grandfather passed away, a cousin went to his grandma to tell her. "She told him: 'There are only two men I've ever loved in my life, the first one is Jesus and the second one is your PawPaw, and I'm much better off with the second one leaving me than the first one.' And that's all she ever said about it. That's when I realized there was probably not a godlier woman on earth than Ruby Lindsey. She wasn't one to preach. She lived life by example."
Though she may have been a godly woman, Ruby was far from a talented singer. Bart recalls being next to her on Sunday mornings in the third pew. "She couldn't sing very well, but she loved making a joyful noise," he remembers. "She was always the loudest person in the church. I was too short to see, so I would stand in the pew so I would be eye level with her. I'd be holding my hands over both my ears, and she would sing at the top of her voice. It was unbelievable, but now looking back, I have to laugh because I can't imagine life without it."
Bart pays tribute to his grandmother on the first single from the album, "MawMaw's Song (In the Sweet By and By)." "It seems like every time I think of her singing in the choir, it was always 'Sweet By and By,'" he says. "So that's where that song came from."
According to Bart, the two biggest "driving factors" in doing "Hymned" were his grandmother and his children. "These are the songs I grew up on – my wife and I," Bart says. "We both grew up in the same church, and we have all these memories of these old hymns."
After their son Sam was born, Bart says he and his wife were talking about the changes in church music programs and how hymns were being neglected as most churches began utilizing modern worship songs. "There was a good chance that Sam might never hear any of these songs growing up because they aren't played in the church as much as they used to be," says Bart. "When Gracie was born last November, that settled it. I really wanted to do this."
Bart had promised his grandmother he would record an album of her favorite hymns but unfortunately never had a chance to do so before she passed away. Since signing with INO, MercyMe's career has rapidly accelerated, its momentum especially propelled by the multi-format success of hits such as "I Can Only Imagine," "Here With Me" and "Homesick." This year the only new recorded product from the band will be an upcoming Christmas album, so Bart felt the time was right for him to release a solo project.
Bart's MercyMe band mates have been very supportive of the effort. "The band has been really cool about it," he says. "When they found out what the style was, they knew it couldn't be a MercyMe record, and they knew how special it was to me. They've known for years that I've wanted to do this."
There was a risk people might see the solo album as a sign of an impending break up. "When they hear the record, they'll know why it's a solo record, and they'll never think I'm leaving the band," Bart says of such speculation. "I've got the greatest job in the world. I can do this and MercyMe all in the same day."
Bart says initially he didn't plan to pursue tour opportunities. "The original idea was to do the record and not tour it or anything, just put it out there, and if it sells, so be it. If it doesn't, that's fine – it's something I've always wanted to do," he says, "but while making the record, a lot of the studio musicians were like, 'Man, if you take this on the road, take me with you.'"
At press time, tour plans were still uncertain, but Bart hopes there may be time available to do some concert dates. He'd also like to return to his hometown, Greenville, and shoot a performance DVD.
In addition to performing songs he's loved for years, recording the new album gave Bart a chance to work with some of his heroes and friends, among them Russ Taff, Vince Gill, Robert Randolph and INO label mate Derek Webb. Gill stopped by the studio immediately after an appearance on the Grand Ole Opry. Producer Brown Bannister called to tell Bart that Vince was there singing on his record. "I was flipping out," says Bart. "I was ecstatic. I got on the phone with him and told him how much I appreciated it, and that was a treat."
Having Taff join him on "Precious Lord, Take My Hand" was a dream come true. "I've been a huge Russ Taff fan my whole life," says Bart, a trace of awe creeping into his voice. "He just epitomized what I wanted to be in life, his voice, everything. I'm still a huge, huge Russ Taff fan. We got together at a [Bill] Gaither event a few years ago and became friends. I asked him then – if I ever do a hymns record – would he sing on it? He said, 'Absolutely!'
"It was an awesome time. Every once in a while you meet somebody who is as genuine on the inside as they are on the outside."
With Amy Grant, Jars of Clay, Out of Eden, Ashley Cleveland and other artists releasing hymns albums this year, Bart admits he thought the label might think it was a bad time. "I was guilty of second guessing the label," he says, but instead of nixing the idea, INO president Jeff Moseley felt it was good timing. "He said, 'There's nothing greater for your record and the rest of the hymns records than to come out the way they are, because it's creating awareness for the audience. It's great timing."
Bart loves seeing the resurgence of hymns, and he's been enjoying the other albums that have been released. In fact, he didn't record "I'll Fly Away" because "Jars have done such an amazing rendition of that song, I wouldn't even touch it with a 10-foot pole."
He's hoping that more contemporary church services will once again incorporate hymns into their repertoire. "Taking hymns out of the worship service is like kicking the elders out of the church," he says. "It's like taking all the older people out of the church that have so much wisdom and experience and knowledge. [The hymns represent] a vital part of where we came from, and when we forget where we come from, Lord knows where we are heading. There's no question these songs are vital to the church. They are who we are, who we will be, and I just hope that people get into them again."
One of the most gratifying things is how much his relatives are enjoying the record. "They are wearing it out," he says. "They think I ought to be a country singer from now on."

© 2005 CCM Magazine.  All rights reserved.  Used with permission.  Click here to subscribe.