Bart Millard: The Solo Side, Take Two
Andrew Greer

ChristianMusicPlanet.com

Published

Aug 28, 2008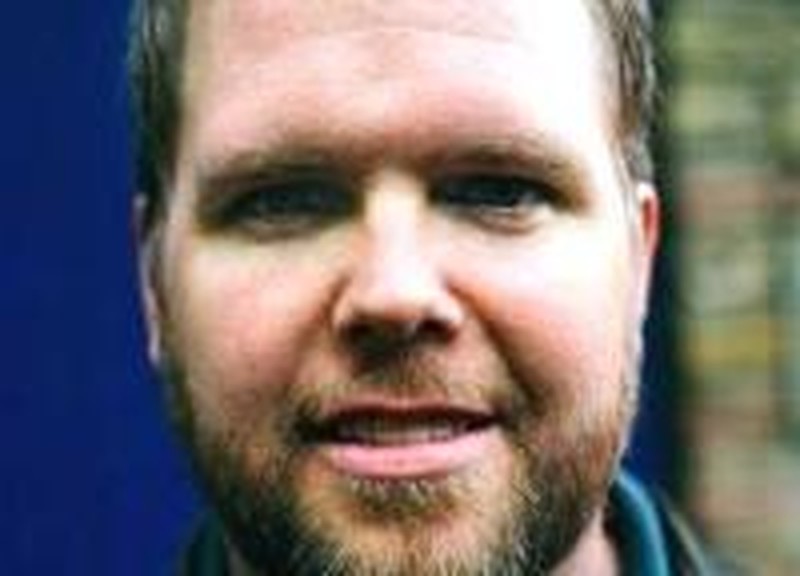 As the lead man for mega-band MercyMe, Bart Millard seldom gets the advantage to creatively pursue projects that might divert his attention from the multi-platinum group's flourishing career.

But after hearing his kids belt out every word to every song from 2005's Hymned (INO), Millard seized the opportunity to create yet another batch of hymns that so carefully constructed the backdrop of his own rural Texas upbringing.
Taking us behind-the-scenes for a sneak peek, Millard shares the scoop on the recording process, singing with Vince Gill and why he even wanted to make a hymns record in the first place.
CMP: Once you decided to make a solo record, what inspired you to make a hymns record versus an all-original record or a worship record?
Bart Millard: First, I didn't want to do anything that interfered with MercyMe because MercyMe is certainly capable of making a modern worship record. And second, the first hymns record was a promise I had made to my grandmother. It wasn't about, "Is it going to sell?" or "Is it going to make it to radio?" It was just a promise I had made.
My main motivation behind Hymned Again came after I realized my kids had memorized all the songs off the first one. Hymns aren't sung in the church the way they were when I was growing up, so to know these songs could somehow be a part of my kids' lives at all was a huge bonus for me. If I have to keep making hymns records so my kids will know these songs when they are my age, then it's worth doing it.
CMP: Every time I listen to Hymned Again I think about Harry Connick's She album.
Bart: We referenced She five or six times. Hymns are very similar, making it hard to be unique on each track. So we sat down and pulled out jazz record after jazz record—Jamie Cullum, Harry Connick, Louis Prima—just to get a foundation. I basically had a stack of my favorite records, and I went back to those over and over and over.
CMP: Is there a theme tying together the specific songs selected for Hymned Again?
Bart: There wasn't one going in. But when you listen to the songs of the 1700s they are definitely more vertical, like "Holy, Holy, Holy." In the 1800s, you're on the cusp of the Great Revival, and all the songs take a turn. They're really not vertical at all. They're more about getting my brother and my sister to come to know Christ. It's about getting saved.
I didn't deliberately pick songs from that era, but most of the songs on the album came from that. So there is a theme, but I didn't really catch it until we were finished.
CMP: What is your favorite hymn?
Bart: The first hymn that just stopped me was Merle Haggard's recording of "What a Friend We Have in Jesus." I just thought, "What in the world?" There's nothing to it, just him and a Wurlitzer piano. I listen to it over and over.
We did a tour with Phil Wickham, and there would be nights where he would end "Divine Romance" with a part of "What a Friend." I would just melt. There's something about that song.
CMP: How did you decide to include the song "Jesus Cares for Me" on the record?
Bart: Thad Cockrell, who is an independent country/folk artist, made a gospel record that circulated around Nashville. A friend of mine gave it to me, and I fell in love with it. His writing definitely has an old soul, and I wanted to do one original that felt like it could've been written 50, 60 years ago.
He sent me the chorus for "Jesus Cares for Me," and I wrote the verses to it. It has this hymn vibe, an old spirit about it that fits with the record. Thad and I did a scratch recording of it, but Thad nails everything that he sings, so we were moving ahead with it as a duet.
In the meantime, I was calling Vince Gill to do background vocals on another song. Vince heard "Jesus Cares for Me" and was like, "What is that? I love it." So I called Thad and said, "Here's the deal, would you rather write a song Vince Gill sang, or do you wanna' sing on my record?" He said, "Are you crazy?" So we pulled Thad's part and had Vince Gill sing it. It's a home run.
CMP: Did you ever think that you'd be singing a duet with Vince Gill?
Bart: No. I've been a Vince Gill fan since the late '80s. He's one of the few guys I get star struck over.
I'm a friend of Amy's, and I'm an acquaintance of Vince. So I called Amy and said, "Could you ask Vince to sing on my record?" She said, "No, you're going to have to do that." I was so scared to talk to him. I waited until after midnight so I would definitely get his voicemail. He called the next day and said, "Hey man, this is Vinny-bobarino. Anything you need from me, you got it." He was great the entire time. The first time he sings, he nails it.
CMP: Do you ever feel pressure to take a more modern position on the hymns projects?
Bart: Not on [the hymns projects]. That's a pressure I feel a hundred times over with MercyMe, whether it's writing a follow-up to "I Can Only Imagine," or the label's on top of you because it's time to make a new record, or sales are up or sales are down.
So on this it's almost therapeutic, a chance to let go. The label says, "Tell us when it's finished. We'll put it out." They don't even get involved. We just lock ourselves in [the studio] and get as crazy as we want. As long as we're cool with it, we keep it on there.
I'll never look at scans to see how many it sells. I'll never see if it plays on radio. Because MercyMe has been successful enough, I'm able to throw that out the window and make this record just because it's something I want to make, which ends up making it a really creative album. Unfortunately, more artists can't work under those rules.
All logic says I should have no opportunity to do this kind of stuff, to do New Orleans-type jazz and Dixieland. It's a dream come true. This is the kind of music I've loved my whole life.

Visit bartmillard.org for more information.


©2008 ChristianMusicPlanet.com. All rights reserved. Used with permission.

*This interview first published on September 2, 2008.