Based on a True Story
reviewed by Russ Breimeier

Copyright Christianity Today International

2003

1 May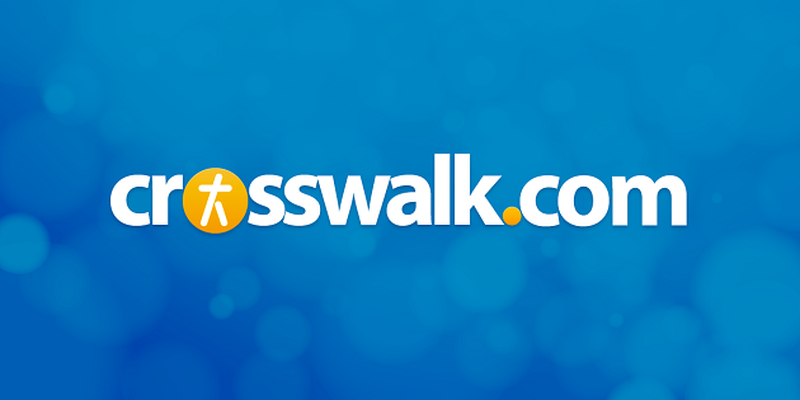 Sounds like … a children's choir singing an energetic blend of funky R&B, gospel, and pop, with some prestigious Christian vocalists.
At a Glance … the content of this album isn't likely to stir repeated listens beyond families of young children and youth choir directors, but the production quality and inspiration behind Sandtown is undeniable.
To fully appreciate Sandtown's Based on a True Story, one needs to understand the history of this children's choir and the community for which it is named. Once a flourishing neighborhood in Baltimore during the '50s and early '60s, Sandtown has an extremely rich musical background. It's where Billie Holliday was born, where Cab Calloway went to school, and it's the home of The Royal Theater, an artistic landmark that has attracted numerous musical legends—Stevie Wonder, Diana Ross, Louis Armstrong, James Brown, and Count Basie, to name just a few. Unfortunately, the civil rights movement of the '60s took its toll on thecommunity, causing commerce to decline and families to move to better neighborhoods and new opportunities.
By 1986, Sandtown was nearly a ghost town. The population had dropped 75 percent, with unemployment exceeding 50 percent. Nevertheless, a group of neighbors were inspired to start New Song Urban Ministries so the community could once again flourish. The progression is startlingly logical and prioritized. Beginning with a church, New Song later developed a chapter of Habitat for Humanity, a health center, a jobs program, a new school, and finally a community music program from which a children's choir was created in 1994, comprised of kids between grades 3 thru 8.
This is a music program that would surely make The Grammy Foundation proud. Sandtown has become an ambassador of hope and a symbol of faith for the community, affording them performances throughout the city of Baltimore and beyond. The choir recorded two independent albums before attracting the attention of tobyMac, who was inspired enough by their performance to sign them to his own Gotee record label. Though it was impossible to catch all of the musical showcases at Gospel Music Week 2003, it is safe to say that Sandtown drew one of the most enthusiastic responses from the attending audience. Who wouldn't be moved to cheers by this 30-50 member children's choir, which performs with the combined energy of a gospel choir and an R&B pop artist?
Based on a True Story is certainly a well-made recording, produced by Sandtown's talented musical director Alvin Richardson, Steven V. Taylor (Truth, Bill Gaither), and Gotee's Todd Collins (Out of Eden, John Reuben). Alvin co-wrote and programmed most of the album's nine original songs, many of which sound like contemporary gospel songs flavored with funky R&B and pop. Standouts include "Part of Me," featuring tobyMac, and the especially inspiring "Destiny," in which Alvin sings one verse himself with little 12-year-old Shootie delivering a nice little rap midway through. A rowdy synth bass helps distinguish the otherwise similar sounding "Way You Love Me," which expresses God's incredible love for us: "You gave Your life for me, yeah/Then You rose again in three, yeah/Now I've got the victory, yeah/I will live eternally."
The album also includes its fair share of soulful pop ballads, most of which are lumped near the end. "Rescue Me," which features Out of Eden's Lisa Kimmey, is a pretty anthem of faith inspired by Luke 8: "If I could touch the hem of His garment/I believe one touch could make me whole/If I press my way through this crowd/I know He'd rescue me." Worship leader Israel Houghton delivers a stirring vocal solo in the simple four-line worship song "I Love You Lord," not to be confused with the popular praise chorus. The most poignant track is the last, a plaintive ballad called "Hear Me When I Pray" that really drives the message of Sandtown home to all listeners: "When I see the children who don't have a place to live/And I want to help them, but they need more than I have to give/Lord, I will call You because I know You care, and I know You'll be right there."
Impressively, there are only two cover songs to be found on this album. "America" is a pleasant R&B pop arrangement of "America the Beautiful," highlighted by some beautiful piano runs by Alvin. Michael W. Smith guests on a dance pop arrangement of U2's "Pride (In the Name of Love)," singing the verses that pay tribute to the loving sacrifices of Jesus Christ and Martin Luther King Jr. To his credit, Michael sings his parts credibly and verbatim—he could probably do a faithful cover on his own if he could belt the high notes of the chorus, which are sung by the kids.
Reviewing this recording puts the music critic in a rather awkward position. After all, what sort of insensitive, handlebar-moustached villain would have anything bad to say about an album by children whose proceeds support all of the aforementioned community programs? Still, if we're going to be honest with ourselves here, we need to recognize that this album does have limited appeal. Will most people want to pop this into their CD players again and again? My instincts tell me no. Consider the example of a church worship service that features both a local kids choir and an accomplished soloist/songwriter or worship leader. Which will earn the loudest applause and which will sell more CDs in the church lobby after worship?
Sandtown draws enthusiastic responses from audiences because of their age and their lively stage presence, not because of the caliber of the performance or the music itself. The production is great, and the performances inspired, but the kids more often sing in unison than in harmony. They're all but overshadowed by The Katinas in "Walk With Me." The various young soloists featured on the album are all excellent, as is the overall choir's sound, but this is no substitute for a first-rate gospel, pop, or R&B album.
Families with younger children, however, will surely find more to appreciate than the average listener, as will those who enjoy listening to children's choirs on a regular basis. Church youth choir directors will find songs here worthy of incorporating into their own contemporary worship. Imagine how positively thrilling and encouraging an experience this was for everyone involved. God is accomplishing great things through Sandtown's message of hope. I'd be very surprised if this album became a "hit," but you can't really do wrong in buying it since the proceeds go to charity. Nevertheless, consider whether or not he album is for you, but seize the opportunity to see Sandtown live. Their energy is sweet, inspiring, and infectious.