Beautiful Father-Daughter 'Amazing Grace' Duet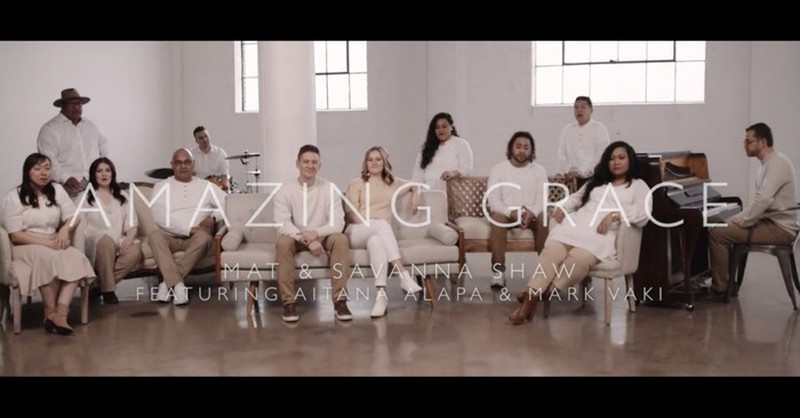 Authored by John Newton, this beloved hymn was written as a way of giving thanks to the Lord after God granted John new life. As a sailor, John was known for his crude language and actions.
But one day at sea, John found himself caught in the middle of a terrible storm. John spent hours at the helm of the ship battling the waves and his thoughts started to turn to God.
After surviving the weather, John started his life as a Christian and dedicated himself to serving the Lord. The beautiful words of 'Amazing Grace' were inspired by this incredible moment of self-revelation.
"Amazing Grace,
How sweet the sound
That saved a wretch like me
I once was lost, but now am found
T'was blind but now I see"
Mat and Savanna Shaw are a talented father-daughter team who enjoy making music together.
In 2020, they posted a video online of their duet to 'The Prayer' and it quickly went viral. The duo garnered millions of views online, so Mat and Savanna decided to continue to create and spread joy during these troubling times through more uplifting covers.
Today, they are joined by Mark Vaki and Aitana Alapa to belt out the words to 'Amazing Grace' and it's one of their most inspirational performances thus far.
What a blessing to hear this dad and daughter use their God-given talents to worship His Name.
Ephesians 2:8-9 "For by grace you have been saved through faith. And this is not your own doing; it is the gift of God, not a result of works, so that no one may boast."
Source: Mat and Savanna Shaw
Credit: Godtube