Behind the Eyes of Fernando Ortega
Kierstin Berry

CCM Magazine

Published

Oct 12, 2004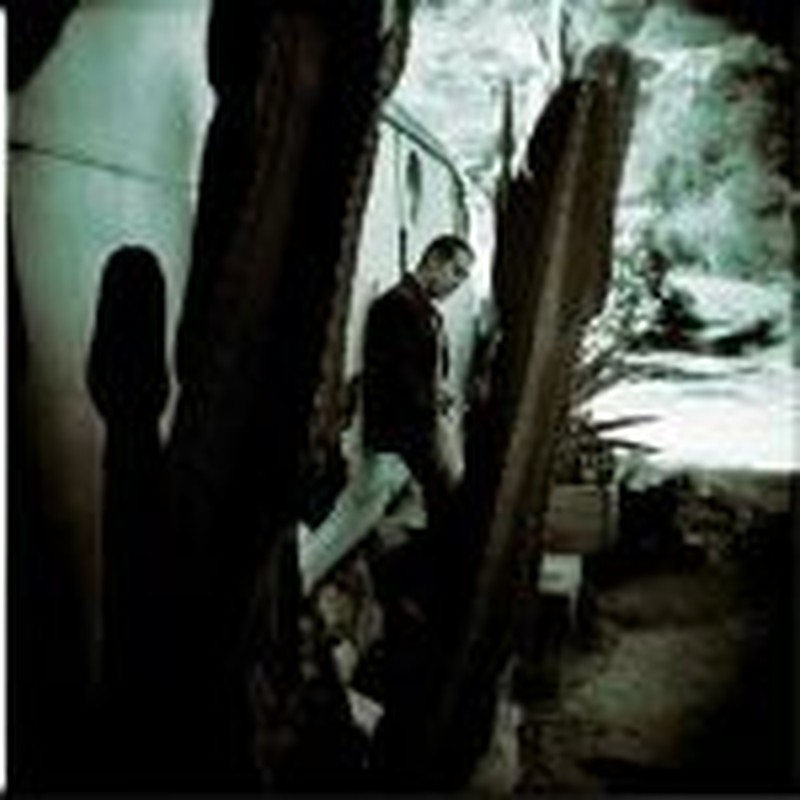 If you took a drive from Los Angeles down the coast toward San Diego, you'd pass through a quiet town called Laguna Beach. A far cry from the glitz of Hollywood, you'd find charming cottages on lush hillsides adorned with tropical flowers, mountain lions roaring from the canyon bluffs and craftspeople moving from place to place with the ease of a life by the sea. This is the town singer/songwriter Fernando Ortega calls "home."
Ortega needs this kind of picturesque landscape, not only for his peace of mind but as a resource for his visual style of songwriting. Away from what he calls the "hubbub of the city," Ortega seems content to step back and observe.
"There's plenty of music industry stuff 50 minutes north in Hollywood, but I live purposely away from all of that," Ortega says with a casual laugh. "Some people thrive in that competitive arena, but I do much better if I'm not caught up in the scene. There's an anxiety, even a desperation that goes with it that I'd rather not subject myself to."
It's not that Ortega doesn't face his share of anxiety. He's an incurable insomniac, conjuring lyric ideas while lying in bed at night, agonizing over life's usual worries or merely the fact that he can't seem to get any sleep. While awake, he listens for every sort of creature imaginable. And they have shown up in several songs on the artist's recent August release, a cast of characters that includes coyotes, dragonflies and other desert-dwellers he's gone lengths to analyze. Curiously, Ortega has chosen to self-title this album — his twelfth (but sixth major label release). And with this long overdue introduction of sorts, it makes sense that, on many levels, Ortega has been taking a good long look at his music and his surroundings.    
When Ortega phones for his interview, he is actually away from home in Vail, Colo., where he admits to be studying the cloudy sky at this very moment. Following a recent trip to Puerto Rico with his wife, Margee, and Billy Graham's daughter, Anne Graham Lotz (The artist and speaker recently teamed up for their 18th crusade.) as well as some work to make the final edits to his new DVD, Ortega has arrived in Vail two days before his scheduled concert to rehearse and soak up some scenery.
Instantly friendly, with a pleasant chuckle that shows he doesn't take himself too seriously, Ortega also has the air of an inner poet, seeming more aligned with complex, creative souls like Georgia O'Keefe and Beethoven than his peers in today's Christian music world.
"My wife and I are really into gardening," he explains right off the bat. "We live in a wooded area that's got its own little micro-climate. Most of the stuff we plant is Mediterranean succulents," Ortega continues, sounding a bit more like a botanist than a songwriter. "There's lots of wildlife where we live, and the town itself is an artist community with a lot of painters and potters. Last night my wife and I went to a craft fair just two blocks away from our house."
Sure, it seems like he's relaxing more than working these days; but, for an artist like Ortega, this is all just a part of his research. You can almost imagine him roaming barefoot along the shore, a notepad in one hand and a pencil behind his ear. But if the notion of a life so intentionally watchful still seems a bit blurry, its imprint can be found all over the songwriter's new project, his first on Curb Records.
A tune called "California Town" is a perfect example of Ortega's slicing his perceptions into songs that almost seem to happen as you listen. This one, in particular, takes a romantic stroll downtown with Margee to find a quiet restaurant where they can talk. It's this kind of casualness, a laidback approach to success, that helps the artist see through the residue of life to something more important.
"If you don't pay close attention to the details around you, you're not going to be any good at writing songs. You're not going to be any good at writing anything," he says. "My piano teacher always used to say that God exists in the details, and his point was that you find the truth and the poignancy of something in the details. That's what writing is all about. It's looking and seeing things in a way that other people don't."
Musically, Ortega and longtime producer John Andrew Schreiner (Crystal Lewis, Bryan Duncan) decided to stretch their legs and venture off the beaten path on what's their tenth collaboration. For people just becoming familiar with Ortega's vivid folk/rock music, it won't be a radical change; but loyal fans should notice a subtle departure. This album, for instance, tilts more to the edge adding in some funky instrumentation, a well-timed fresh approach with the artist's recent move to Curb Records.
"I think anytime is a good time for a new beginning, just because you're always glad that you're still able to do what you do. I'm 47 years old; and, when I walk through the halls at [Gospel Music Week] and everyone is young enough to be my kid — or even some of them my grandkid — I just think, 'Golly, I'm so glad I'm still doing this and that people are still listening.'"
And, indeed, people are listening. Over the course of his career, Ortega's garnered eight No. 1 singles and won a Dove Award for "Inspirational Album of the Year" (2000's "Home") and one for "Bluegrass Recorded Song of the Year" ("Children of the Living God") for a duet with Alison Krauss. Plus, his last original studio album (He recorded "Hymns of Worship" in 2003.) sold more than 150,000 units.
But, despite his preference to remain on the fringes, apparently, Ortega does make his way to Nashville every now and again, even if he is reluctant to follow the grain of the industry. Case in point is that peculiar decision to release a self-titled project so far into his career, a choice most artists make closer to their debut. But Ortega makes no excuses for re-introducing himself at this stage of the game. In fact, he doesn't even offer a profound explanation.
"Honestly, part of it was that I could not come up with a good title," he admits. "I went through every line of every song over and over. You find some good lines like 'California town' or 'sleepless nights,' which are some of the names that were tossed around; and you think, 'Oh, that's a nice title for an album.' But it just doesn't capture what the whole record is about." Presumably, the easiest way to sum up a collection of songs about a world seen through the eyes of Fernando Ortega is simply to call it Fernando Ortega.
Until his fall touring schedule gets underway, Ortega says he plans to continue his usual routine of exploration, hiking and strolling the beaches with Margee, making notes for future songs and looking for stories in obscure places. "For me, imagery is everything. People can conjure up their own picture, even though it may be radically different than what the songwriter has in mind," he explains. "If I'm successful, they've got their own imagination flying away, and I love that."
Perhaps his careful view of the world is the reason many of Ortega's fellow musicians regard him to be a true "artist's artist." His not-too-shabby list of admirers (with whom he's also shared the stage) includes Alison Krauss, Matt Slocum (former musician/songwriter for Sixpence None the Richer), Amy Grant and Nickel Creek. But Ortega, not quite as keen to others' observations as he is to his own, laughs humbly when informed that he has earned this reputation.
"Musicians like Lyle Lovett or Lucinda Williams [are] really great at saying things that are true about life. I guess that's what an 'artist's artist' is to me," Ortega explains. "If after I stop doing this people say something like that about me, it certainly would make me feel good to know that."

© 2004 CCM Magazine.  All rights reserved.  Used with permission.  Click here to subscribe.