Best of Christian Music in 2002
David Schrader

Contributing Writer

2002

31 Dec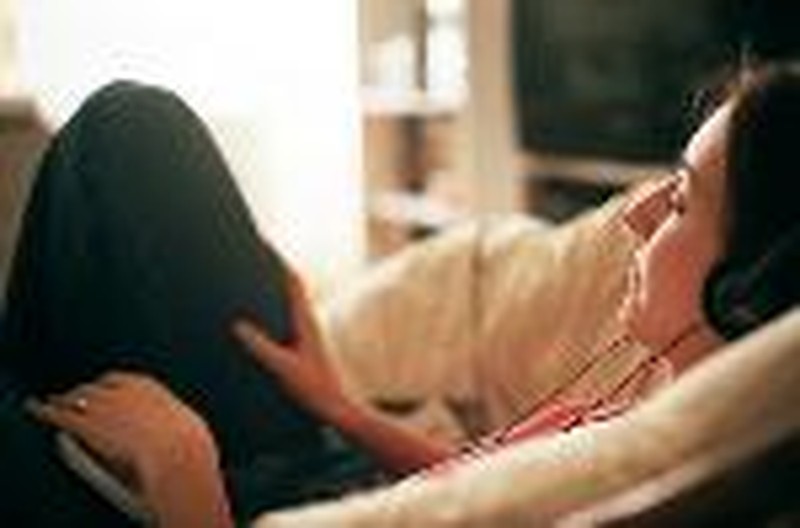 Following the September 11 tragedy, 2002 was a year first marked by poignant tributes from every corner of the culture, Christian music included. dc Talk reunited for the Let's Roll project's title cut, Kirk Franklin centered his new set around the observant "911" track, and almost every name imaginable joined the Voices of Hope choir for "In God We Trust", a memorial single found on the Dove Hits compilation.
Those important historical contributions aside, the year's finest traditional offerings came from a multi-genre mix of artists so clearly comfortable in their own creative skin; industry leaders, up-and-comers, introspective poets, and outgoing pop acts that came through with consistent style and substance.
So, before the slate is cleaned again, ushering in a barrage of 2003 studio releases from Steven Curtis Chapman, Audio Adrenaline, Michael W. Smith, Third Day, Newsboys, and Amy Grant, plus best-of breathers from Avalon and Rebecca St. James, let's take a fond look back at the best of 2002 (listed in no particular order).


---

Worship Again – Michael W. Smith

Sequel rarely means equal, but
Michael W. Smith
deftly maintained the integrity of his platinum
Worship
release on this well played follow-up.  Another concert album with three extra studio recordings, it again explores his love for modern church songs by young talents like
Chris Tomlin
and
Tim Hughes
and the late
Rich Mullins
.   Refreshing the formula, Michael pens a dramatic instrumental ("The Sacred Romance") and brings his wife and daughter in to co-write the Celtic flavored "You Are the Lord" and hauntingly melodic "I Can Hear Your Voice."  Best is the double-take cover of "Lord Have Mercy," a confessional duet sung live with
Sarah McIntosh
and reprised in the studio with
Amy Grant
.  Ultimately, consider
Worship Again
a more meditative and choral companion to the original.

Divine Discontent - Sixpence None the Richer

Their crossover success a hotly debated topic among Christian music purists in recent years, the members of
Sixpence None the Richer
returned unaffected by the opinions swirling around them with this confident, obviously
faith
-influenced pop work.  The breeziness of "Kiss Me" matured into more elaborate hooks on the dreamy "Breathe Your Name" and sparkling "Down and Out of Time," while a version of the 1986
Crowded House
classic "Don't Dream It's Over" perpetuated the band's reputation for inherent good taste.  A close listen to
Divine Discontent
suggests the combination of
Leigh Nash
's angel voice and
Matt Slocum
's literate guitar-led writing is among the best one-two artistic punches on any chart today.

The Eleventh Hour -Jars of Clay
The band that "Flood"-ed the scene back in 1995 really did gather strengths from its first three efforts for The Eleventh Hour.  Self-assured and self-produced like the self-titled debut, tender and tuneful as Much Afraid, messily soulful and electric as If I Left The Zoo, these sepia-toned songs kept Jars of Clay on a fresh, steadily rising musical road.  Natural born alternative artists, the quartet approached praise from left field on "I Need You" and found an unlikely pop hit in the pain-to-peace hospital setting of "Fly."  Moving ever closer to the artistic league of R.E.M. or Counting Crows, this intriguing act is always worth investigation.




The Art of Translation - GRITS
People get so excited about the community concept behind worship projects like City On A Hill that mix and match musicians for invigorating creative results, and it works just as well in the hip-hop world.  Just look at the fourth release from GRITS, wherein emcees Bonafide and Coffee unite with the likes of tobyMac ("Ooh-Aah") and Jennifer Knapp ("Believe") to great effect.  Likewise, they score without guests on the million-words-a-minute "Here We Go" and sporty "Tennessee Bwoys" (sic).  In 2002, the duo just kept moving ahead, taking its intelligent, Christ-focused rhymes deeper into the urban mainstream through MTV Jams, BET, etc.  Unprecedented.




Woven & Spun - Nichole Nordeman
"I don't mind if you've got something nice to say about me," the award-winning vocalist sings on her third release.  Well, all right then.  It's safe to say that Nichole Nordeman is among the very most thoughtful writers of the moment, challenging and inspiring us spiritually with songs the way Beth Moore and Philip Yancey do with books.  Woven & Spun's leadoff hit "Holy" set a new chart-topping longevity record at adult contemporary radio, and sister singles "Mercies New" and "Healed" are just as strong.  Co-production from Charlie Peacock and an unflinching cover of Peter Gabriel's "In Your Eyes" add to the enticements.



Incredible - Mary Mary
Major gospel music hits in 2002 undeniably included The Rebirth of Kirk Franklin and Hezekiah Walker's Family Affair II, but a less conceptual and thus easier listen came from the girls in Mary Mary, who never strayed from a straight-up R&B philosophy of silky harmonies and great grooves.  It won't matter if you're driving a 1980s sedan with factory speakers; you'll want to keep rolling when morally redeeming, bass throbbing songs like "God Bless" are in full swing.  Incredible marks one of the most joyful sets of the year as well, with the duo constantly marveling at the Lord's grace and faithfulness.




All Right Here - Sara Groves
Outright comparisons get old sometimes, but there's a point to be made when saying that relative newcomer Sara Groves is easily as strong a singer and writer as--deep breath--Mary Chapin Carpenter, Jonatha Brooke, Suzanne Vega, and Shawn Colvin.  Her acoustic based songs of faith, romance, friendships, and families are victorious and funny, delicate and deep, as memorable as any "Luka" or "Sunny Came Home" that ever was.  There's a belief that the opportunity to worship happens constantly, not just at church, and God-aware songs such as "Every Minute" and "Fly" go a long way in supporting such a thought.




The Life & Times of Absolute Truth - Tree63
Let's hear it for the underdogs!  New albums from Newsboys and Delirious were readily available this year, but the sharpest set of U2-influenced grit rock may have come from under the radar South African trio Tree63.  Bandleader John Ellis writes clever, energetic hooks on "All Hands" and "Anxious Seat," picks out perfect guitar parts on "No Words" and "Surprise Surprise," and sings like a youthful Sting throughout.  Indicative of their culture, the lyrics are more conversational, but nonetheless worshipful or God glorifying.




Not to Us - Chris Tomlin
His songs have been recorded by Michael W. Smith and Petra, and Chris Tomlin's artistic good fortune continued on sophomore project Not To Us, where he crafted 10 new praise anthems that audiences were already singing before being put to tape.  Tomlin is an active part of the Passion movement and road tested "Enough" and "Famous One" for college crowds prior to entering the studio with producers Matt Bronleewe (Rebecca St. James, dc Talk) and Sam Gibson.  Thankfully, they kept the arrangements simple, letting the giant choruses convey truth without interruption.  A definitive slice of today's flourishing modern worship scene.




The Fault Is History - Souljahz
Teen to twenties San Diego siblings Je'kob, Joshua, and Rachael Washington are Souljahz, a hip-hop R&B vocal group enjoying a slightly easier walk down the road dc Talk paved years ago.  Identifiable to listeners of City High, tobyMac, etc., these kids turn in show-stopping performances on Spanish-flavored rap-soul cuts like "Let Go", "Same Ol' Game", and "Jubilee."  The poetry reading interludes may not age well, but single "All Around the World" reached No. 1 at Christian Hit Radio; promising news in a market that hasn't yet widely embraced such outright urban flavor.