Bob Kauflin - Worship Matters: Why Truth is Better than Trends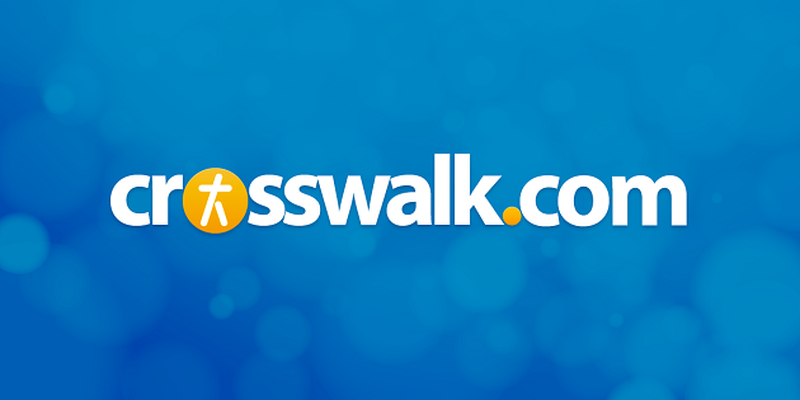 Worship Matters
By Bob Kauflin, PDI Ministries
Which style of music pleases God the most?
This basic question has generated innumerable different answers from sincere Christians. In the first 800 years after Christ, most worship music was simply unison melody. One day someone added a second part, and harmony invaded the church, despite staunch opposition. Soon there were quarrels over which musical intervals were appropriate. Later, the introduction of various instruments caused great controversy-even the organ, which some early Puritans called "the devil's bagpipe." To this day, there are countless conflicts over lyrical content and the use of musical styles that originate outside the church.
A July 12, 1999 article in
Christianity Today
was titled "The Triumph of the Praise Songs: How Guitars Beat Out the Organ in the Worship Wars." The author writes,
"Conflicts over worship in general and music in particular have erupted in churches of every denominationThe contemporary proliferation of different worship and music styles may well be the next century's test of our commitment to Christian unity."
Today's "worship wars" (now there's an oxymoron!) center around such things as high-church versus low-church worship...traditional versus contemporary...pentecostal versus noncharismatic...rock band versus choir...and so on.
How did we get here? I believe a large part of our problem is that we have neglected to develop a biblical understanding, or theology, of worship. Instead, we have put the emphasis on secondary issues.
Let me give three reasons why I think a theology of worship is crucial.
WITHOUT A CLEAR THEOLOGY OF WORSHIP, WE ARE EASILY INFLUENCED BY OUR CULTURE AND OUR SINFUL HEARTS.
For 40 years, western culture has been dominated by the "baby boomers." The boomer worldview is perfectly consistent with our inherent sinfulness. (I can bust on them because I'm both a sinner and a boomer.) It orients us toward peers and self, and away from family, church, and community. It teaches us to evaluate every event, subject, person, and opportunity by asking "Do I like it?", and "What's in it for me?"
Like it or not, this is the culture we absorb every day. If we do not actively resist its influence, we will think and talk as if worship exists merely to cater to our desires and preferences. In finding a church, for example, we will give more weight to whether we like the worship style than whether we encounter God in the services. The two can certainly co-exist, but the first is optional; the second is not.
WITHOUT A CLEAR THEOLOGY OF WORSHIP, WE CAN ADOPT VAGUE AND MISLEADING TERMINOLOGY.
Consider, for example, the ubiquitous phrase "praise and worship." In general, we call upbeat, celebrative songs "praise" songs, and slower, more lyrically intimate songs "worship" songs. But despite our tidy definitions, Scripture offers no such clear distinction between these two terms.
Perhaps we can say that, according to Scripture, "worship" is our response to God's self revelation in ways that please him, and "praise" is an aspect of worship. But when biblical terms such as these become a mere verbal shorthand for different musical styles, we are much the poorer for it.
A clear understanding of what really matters in worship will position us to take our direction from Scripture. Otherwise, we will be prone to follow popular trends that promise simplicity, convenience, or effectiveness. They may sound spiritual, but if they encourage a casual approach to Scripture, sooner or later they will only lead us away from truth.
A CLEAR THEOLOGY OF WORSHIP WILL ALLOW US TO ARTICULATE TO FUTURE GENERATIONS WHAT REALLY MATTERS IN THE WORSHIP OF GOD.
A.W. Tozer wrote, "When a church weakens in any generation, failing to carry out the purpose of God, it will depart from the
faith
altogether in next generation." As the next generation watches us, what are they deducing to be the nonnegotiable in worship? I want to be sure my children learn that the worship of God is more than singing songs about God in a musical style we happen to like. A clear understanding of what is important
to God
in our worship will enable us to articulate our thoughts clearly.
Before getting into what really matters in worship, however, we have one more topic to cover. We need to look at some things that worship is
not
.
Until next time, may you be overwhelmed by God's kindness.
In his mercy,
Bob
---
To read Bob Kauflin's previous Worship Matters column,
CLICK HERE
.
Bob Kauflin has led worship for more than 20 years, and in just about every context you can imagine, including from the main stage at several of the Creation East festivals, the largest outdoor Christian festival in the United States. He now serves as the worship leader at Covenant Life Church in Gaithersburg, MD, and oversees worship development for PDI Ministries. Bob was a founding member of the contemporary Christian group GLAD, and continues to write and arrange for them today. He holds a degree in piano performance from Temple University and has appeared on more than 25 recordings, including as worship leader on live recordings from Integrity Music's Hosanna! series, Word Music's Heart Cry label, and PDI Music's Come and Worship series. You can reach Bob at
Bob@pdinet.org
or visit the PDI site at http://www.pdinet.org.