Brad Paisley Sings Easter Classic 'The Old Rugged Cross'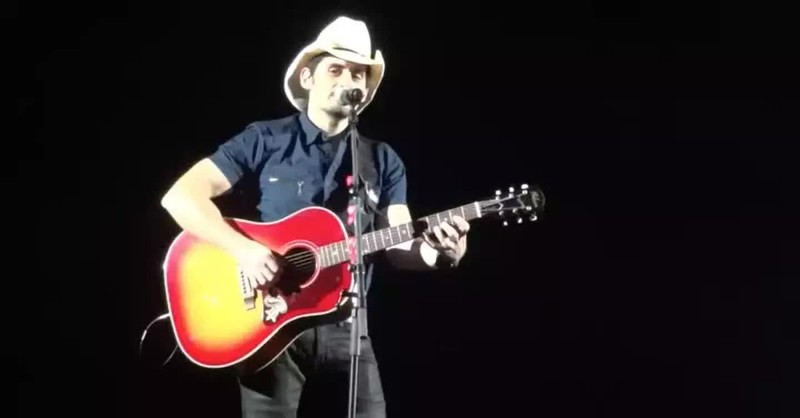 "On a hill far away stood an old rugged cross
The emblem of suffering and shame
And I love that old cross where the dearest and best
For a world of lost sinners was slain"
Such a great hymn! 'The Old Rugged Cross' was written in 1912 by evangelist George Bennard, and it speaks of the writer's adoration of Christ and His sacrifice at Calvary.
As a Methodist evangelist, George Bennard wrote the first verse of 'The Old Rugged Cross' in Albion, Michigan, as a response to ridicule that he had received at a revival meeting. He turned to Scripture to reflect on the work of Christ on the cross and later recalled, "I seemed to have a vision...I saw the Christ and the cross inseparable."
George then traveled to Sturgeon Bay, Wisconsin for some evangelistic meetings at the Friend's Church. It was during these meetings that George Bennard finished 'The Old Rugged Cross.' A plaque commemorating the first performance of the song stands in front of the Friend's Church in Sturgeon Bay.
'The Old Rugged Cross' has been a country gospel favorite ever since it became the title song of Ernest Tubb's 1952 gospel album. And it has been performed by some of the twentieth century's most important recording artists.
Brad Paisley does a great job singing his rendition of the hymn in this video at one of his concerts. This is one hymn that has stood the test of time and continues to be loved by many throughout the years!
I have been crucified with Christ. It is no longer I who live, but Christ who lives in me. And the life I now live in the flesh I live by faith in the Son of God, who loved me and gave himself for me.
The Old Rugged Cross Hymn Lyrics, Story and Meaning