Braggin' on Their King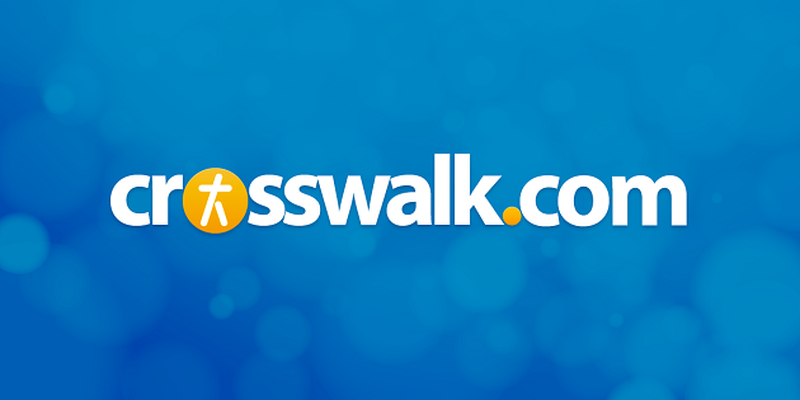 (WNS)--At the sound of the first few notes, the 4,000 fans packed into the Hollywood Palladium work themselves into a frenzy. The bass pounds, multicolored lights flash, and gospel rapper Trip Lee runs on stage with the rest of the 116 Clique, singing a rousing chorus about being unashamed of the gospel: "Look all I need is one sixteen, to brag on my king, Romans 1:16, We brag about Him daily 'cause He run this thing!" Fans jump and sing along as Lee raps, "I ain't got no white collar, He made me a priest though."
The lyrics aren't just words: Lee, at 25 one of the most successful Christian rappers, is turning his focus from performing to pastoral ministry. That's despite seeing his fourth album, The Good Life, hit No. 17 on the Billboard charts, the third-highest-charting Christian hip-hop album of all time. "I'm not retiring from music," Lee says: "My desire has always been to show people God and His Word, I'm just expanding and shifting my priority into pastoral ministry."
Another 25-year-old Christian rapper in the 116 Clique, Andy Mineo, is choosing a different route. His much-anticipated debut album, Heroes for Sale, with an April 16 release date, mixes rap with reggaeton, electric guitar riffs, and jazz, and reveals personal struggles with surprising candor. He says, "I don't want to be a Bible preacher. I want to use my life experiences and my mistakes and the things I've learned from them as a means of creating common ground."
The two 25-year-olds are part of a new wave of believers trying to reach young urban men who grew up in the culture of hip-hop, which idolizes fame, wealth, sex, violence, and drugs. They're standing up against a culture with fatherlessness, abuse of women, and gangsters turned into role models. Through their separate journeys, Lee and Mineo are learning how God is calling them to fight, pastorally and musically.
Lee, originally William Lee Barefield III from Dallas, started rapping at age 12. Once he professed faith in Christ at youth group at 14, Lee said he had an "insatiable desire to know God and His Word." He wanted to use his musical talents and love for hip-hop to show the bigness of God.
Lee met rapper Lecrae Moore at a concert in 2004, which he said was the first time he heard "Southern-style rap that was good for the soul." Moore later mentored Lee, letting him write devotionals for the website of Moore's label, Reach Records. Lee released his debut album, If They Only Knew, in 2006 soon after his high-school graduation.
Much of Lee's music and teaching reflects Reformed theology, especially that of Minneapolis preacher John Piper, who has featured him on his Desiring God site.
Lee's songs tackle the idolatry of fame, sex, money, technology, and hedonism and sing of the ultimate hope found in Christ. In "Beautiful Life" on The Good Life, Lee raps against abortion, "I agree that we should give women rights/That goes for unborn women, too/Give them life."
As Lee's unique voice and smooth flow caught the attention of audiences, he started traveling the world performing his music. His third album, Between Two Worlds, received two Dove award nominations and won the Stellar Award for Best Hip Hop Album in 2011. But even as Lee's fan base grew and his music drew acclaim, he still felt called to teach the Bible more directly: Preaching, Lee says, is "my No. 1 passion," so he enrolled in Boyce College to pursue a degree in Biblical and Theological Studies.
Lee sees what God has done through his music—fans often approach him after shows to share how his songs convicted them about issues like porn and forgiveness—but feels his main priority has shifted: "I love going places to proclaim the goodness of God; it's a pleasure to share the gospel to folks, but I always leave. I don't get to walk with them." After eight years on the road he seeks the stability of a local church community with week in, week out consistency—but his tour schedule has become more demanding as Reach Record's fame grew, making it hard for Lee to spend time with his wife and 8-month-old son.
For now, Lee is using his time away from music to learn and train under the pastor of his church in Washington, D.C. He said he would still do collaborations with his label-mates, but only occasionally so he can focus on serving the church. Eventually he wishes to pastor his own church.
As different as pastoral ministry and rapping may seem, Lee sees how the struggles overlap, especially dealing with humility. As fans constantly swarm Lee after his shows for photos and autographs, he said it's difficult not to take the glory for himself: "Humility was a struggle before I was a rapper, so I think for me it takes a lot more intentionality to not believe the hype."
Especially in a genre of music known for self-promotion, he's found it important to stay around people who see him as a brother, rather than a celebrity. He says fellow rappers he tours with keep each other accountable in keeping their pride in check and their eyes focused on Christ: "Because I have a public ministry, I have to have a strategy to deflect glory from myself. I have to know beforehand how I'm going to deflect the glory towards God; that's true for me as a rapper and a pastor."
Lee has written a book, also called The Good Life. Response to it helped him see the need for a voice like his: "I love John Piper, but young urban people are not going to relate to it. I don't think there's anything new to say, but I'm 25, African-American, urban—just different culturally. … I want to proclaim truth, and say it from a different perspective."
For Mineo, that different perspective comes from growing up in a single-parent home in New York, dealing with anger issues, and spending time at a behavior modification school. He spent years building up his name in underground freestyle rap battles and making money producing and recording local artists in his home studio.
While he professed faith in Christ at a summer camp in eighth grade, he quickly fell away without a church community or anyone to model Christian behavior. It wasn't until college that he started taking his faith seriously. Through discipleship and participating in T.R.U.C.E., an urban ministry that used performing arts to evangelize, Mineo realized he had either to follow Christ wholeheartedly or leave the faith. He says he purged his sinful habits and closed his studio—and as his Christian walk improved, his music more and more started to reflect a Christian worldview.
Mineo now wants to use his rapping skills, well-crafted wordplay, and mix of musical influences to create music that draws in both nonbelievers and believers. "I want to encourage Christians, but I ... want you to be able to say 'I can play this for my non-Christian friends and they love it musically and are able to relate to the content and also hear about Jesus.'"
It's a tall order, as "Christian rap" has historically been a subculture for those who already believe, with little playtime on radio stations or publicity in mainstream hip-hop circles. But Lecrae Moore has begun to straddle that line, with collaborations with mainstream rappers like Big K.R.I.T. and producer Don Cannon. Mineo looks to be following in Moore's footsteps, as Heroes for Sale goes deep into personal and societal issues, sprinkled with pop-culture references and hip-hop slang, yet ultimately pointing to the only One who can save.
Mineo's delivery is polished, at times rapping at breakneck speeds, and rivaling much of the music played on mainstream hip-hop radio stations. Mineo, who had gained a following from his previous collaborations and EPs, said he's anxious about his new album because in the songs he opens up about the pain of failed relationships, bitterness against his father, and struggles with lust, pride, and temptation. Still, he believes that's necessary: "I can share these experiences because … it's ultimately going to be a testimony of how He's redeemed me."
As the Heroes for Sale album title suggests, Mineo aims to deconstruct the idea of creating superheroes out of ordinary, sinful humans—himself included. He believes the music boils down to one main sentiment: "I'm not great, but I know a God who is great and who redeems us." He deals with the pain and hurt he's felt from his absent father and other loved ones in the Eminem-esque "Still Bleeding." The force of delivery escalates as he raps about words that still sting 20 years later, yet his message doesn't end with that anger: "I don't even got it inside me to give forgiveness / I got to find it in the place where He said 'It is finished.'"
Mineo says some Christian fans are quick to judge him because he hangs out with non-Christian rappers, without seeing how he's cultivating those relationships. Such misplaced zeal turns off nonbelievers, who—when they hear the term Christian rap—turn away because they assume the songs will be cheesy and terrible. But what really differentiates the work of Lee and Mineo from mainstream hip-hop is the hope in something greater.
Mineo's album closer "Death Has Died" lists the brokenness in the world: failed relationships, school shootings, abuse, cancer, shame, and natural disasters. He doesn't pinpoint an earthly solution but finds the antidote in the hope to come: "One day He'll wipe every tear from our eyes / He'll come and make all things right / We'll sing death had died / But until that day this won't be forever."