Brandon Heath: Leaving Eden, Headed Home
Lindsay Williams

Crosswalk.com Contributing Writer

Published

Jan 19, 2011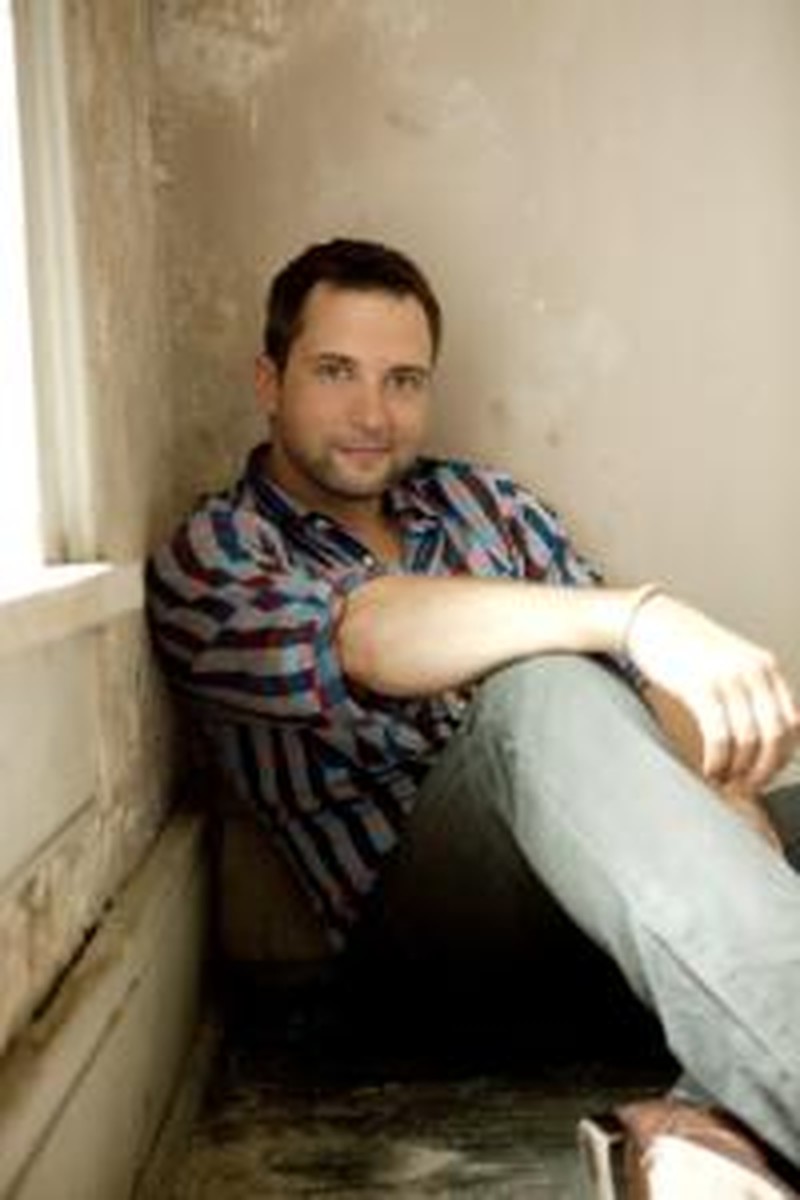 What do you do when your career-defining single becomes a No. 1 smash hit, garners a "Song of the Year" Dove Award and exceeds 550,000 single downloads, becoming the biggest song download for any artist in the Christian genre to date? How do you follow a phenomenon like "Give Me Your Eyes"? If you're singer/songwriter Brandon Heath, you settle in to the arduous process of writing and recording the most difficult album of your life.

The road to Leaving Eden (Reunion Records), Heath's third album, was a long one—a journey Heath didn't expect to be quite so hard. "There was a little more pressure for this one following on the heels of 'Give Me Your Eyes.' It just had to be good," Heath explains.

The two-time reigning Gospel Music Association's "Male Vocalist of the Year" went back into the studio and crafted a batch of songs he felt confident about. Much to his surprise, when he presented the songs to the team of people who work with him, they didn't share the same opinion.

"I was really proud of everything I wrote beforehand, but not everybody on the team was getting the songs that I was writing, so we needed to go back to the drawing board," he says. The avid songwriter didn't count on having to go back to square one, but it allowed him to dig deeper than ever before, resulting in his most commercially appealing and candid album of his career.

"It was a longer process than I would have liked for it to be, but the more labor it took, the better it got. I could see the payoff in a lot of hard work, but I don't think I was prepared for it," says Heath. "The songs that I brought in, I loved. I just don't think everybody else loved [them]. There's no way of ever knowing if those would have been the right ones or not, but I've still got them, and they still exist; they're just not on [this] record."

Heath was pleased with the end result, in spite of himself. Leaving Eden is a work of art—a mix of thought-provoking songwriting and irresistible beats. For now, fans may not be able to hear the initial batch of songs Heath was fond of, but his new album more than aptly lives up to the hype.

"I think that the best songwriting I've ever done is on this record, and the production has gone to another level," says Heath who worked once again with longtime friend and producer Dan Muckala (The Afters, Chris Tomlin).

"We were so picky about songs and just overemphasized how important the record was," he continues. "We spent a lot of time planning it. I can't say that it was organic, but it wasn't fabricated either. It was just labor-intensive, and I think the work paid off."

If first single, "Your Love," co-written with "Give Me Your Eyes" collaborator Jason Ingram, is any indication, the final product is a big win for Heath. The song has already hit the No. 1 spot at radio.

Longtime fans know Heath's first love is songwriting, and most of his songs are born out of time spent in conversation with friends and communal living. The songs on Leaving Eden are no exception. He wrote the title track and standout acoustic ballad "Only Water"—a personal favorite of Heath's—with one of country music's most sought-after songwriters, Lee Thomas Miller. Miller is a CMA and ACM Award-winning "Song of the Year" writer who has penned No. 1 hits for Brad Paisley, Trace Adkins and Jamey Johnson, among others.

Heath and Miller's conversation about the state of the world and the pessimism found in the media planted the seeds for the title track. "I don't think we need to dwell on all that [negativity], but I do think we need to live every day like it was our last," says Heath. "Eden was Adam and Eve, but it's something that affected all of us. I think we should take responsibility for our own actions, and not just blame Adam and Eve for eating the apple, but stop eating the apple ourselves. That can look like a lot of different things that you take out of your life—something that replaces something better in your life."

For Heath, it's meant limiting the time he spends online and, instead, putting energy into cultivating relationships—with God, friends, fans, community and family. "I want to go to God and not to Google," Heath quips. "I feel like we've replaced God with so many things, and I just want him back—not that he's gone anywhere—but I want my allegiance to God back.

"[This record] talks a lot about the pursuit of God toward us, that he's still passionately chasing after us and pursuing us like a bridegroom chases a bride," he says. "For me, I love knowing that I'm still being pursued and that God hasn't given up on me."
For Heath, God's relentless pursuit of his children continues to amaze him with every accolade he receives.

"In February of last year I went and watched a friend of mine blast off into space. They played my song up in space that morning. They wake up every day to a song, and it was a big deal for me because I've always been super passionate about NASA," says Heath.

"I went to see the launch, and when I got back to Nashville, I was telling a friend about it, and he said, 'Isn't it just like God to romance you like that? God knew that would blow you away if that happened.' And it did," Heath continues. "That is probably the single most important thing that I've learned [in this season of life]—that God is romancing you and me. He wants us to know how much he loves us. He knows those little details nobody else knows. You've just got to be paying attention for when he romances you so that you know he is paying attention."

And speaking of attention, all eyes seem to be on Heath, from fans, critics, industry leaders and fellow artists alike. His sophomore album, What If We (Reunion), catapulted Heath from an up-and-coming songwriter to A-list status among Christian music fans who couldn't get enough of his honest portrayals of real life set to music.

Following numerous awards and nominations; coverage in PEOPLE magazine, The New York Times, and the "CBS Evening News With Katie Couric"—not to mention performing at Carrie Underwood's wedding this past summer—Heath has left fans in great anticipation for Leaving Eden and critics talking about him following in the footsteps of "ccm" greats. All signs point to a prosperous career fueled by earnest songs that have left many wondering if Heath is leading the way for the next generation of Christian artists.

When asked how he feels about taking on a leadership role within the genre, Heath is hesitant to respond. "If leadership is servanthood, than yes. If it's anything else, I don't know. I want my art to certainly be innovative, yes; but I think being a good leader is being a good servant," he says. "I still feel pretty young; I still feel like I'm learning. I don't know that I'm really ready to be a leader yet, but I want to do what I do with excellence, and I want to be about other people and not just myself."


For more information about Brandon Heath and Leaving Eden, please visit www.brandonheath.net.