Bridges: Classic Hymns, Modern Worship
reviewed by Russ Breimeier

Copyright Christianity Today International

2005

1 Feb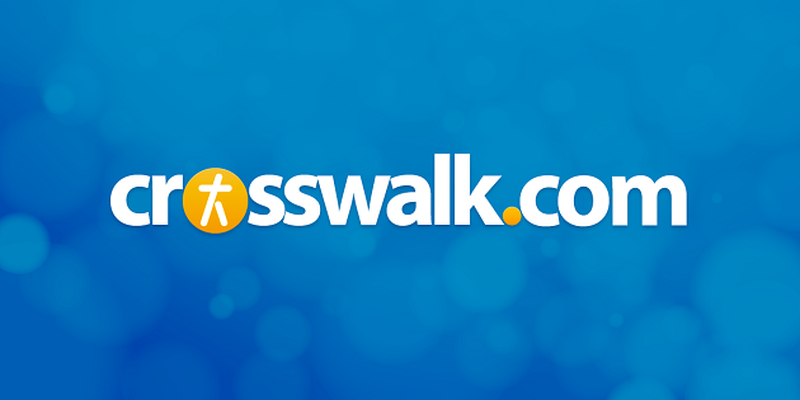 Sounds like … familiar hymns arranged to ambient and ethereal modern worship and performed by contemporary pop/rock artists such as Michael Tait, Paul Colman, and Cherie Adams of Avalon.
At a glance … Bridges is being treated as if it were an innovative event album, but the lack of big name artists and interesting arrangements make this disc satisfactory at best.
Track Listing
How Great Thou Art—Michael Tait
Fairest Lord Jesus—Cherie Adams
Lord, I Want to Be a Christian—Leeland Mooring
Amazing Grace/Jesus Loves Me—Paul Colman
Come Thou Fount—Christine Byrd
Oh Lord of Light—Jill Paquette
Saviour Like a Shepherd Lead Us—Todd Agnew
It Is Well With My Soul—Jason Ingram
Be Thou My Vision—Ginny Owens
Jesus Keep Me Near the Cross—Paul Colman
What Wondrous Love—Cherie Adams
Doxology—Marc Byrd
The Christian music industry has rediscovered the hymns. Not that there's been a shortage of hymn covers on albums and compilations with the fervor over worship music in recent years, but 2004 had only two major hymns albums with Passion: Hymns Ancient and Modern and Johnny Cash's My Mother's Hymn Book. In contrast, 2005 will see the release of more than five such recordings within weeks of each other before the summer, including CDs from Jars of Clay, Amy Grant, Donnie McClurkin, Ashley Cleveland, and Out of Eden. Why the sudden renewed interest? Is it all coincidental, a genuine movement of God, or music industry hype?
Whatever the reason, this new crop of recorded hymnals launches with Bridges: Classic Hymns, Modern Worship, a multi-artist project intended to eliminate church barriers by connecting traditional and contemporary worship styles. This is not to be confused with the Benson Records multi-artist project Bridges: Songs of Unity and Purpose, released five years ago in effort to eliminate racial barriers by connecting gospel and Christian pop artists. Produced by Andrew Thompson with help from Marc Byrd (City on a Hill, Glassbyrd), the new Bridges is much like last year's Passion album—familiar hymns contemporized for a modern worship setting.
But if we're going to be honest, most people aren't going to rush out and buy this album for just another collection of recorded hymns. It is who sings them that will matter most, and the marquee value is somewhat dubious in this case. The biggest name on the album is Michael Tait, whose cover of "How Great Thou Art" is also the first single. It's admittedly a pretty good version, sung well and set to an ambient Brit rock sound stacked with guitars.
Rising star Paul Colman gives an enjoyable modern acoustic pop version of "Amazing Grace/Jesus Loves Me," though it uses a completely different melody common to both songs, which might annoy some purists and please others looking for something different. It's still more interesting than Colman's other contribution to Bridges, a routine cover of "Jesus Keep Me Near the Cross." Some may recognize Cherie Adams as a former member of Avalon, but she stands out less here with a predictable arrangement of "Fairest Lord Jesus" that's not nearly as good as Watermark's thoughtful version on last year's Passion album. Adams also sings "What Wondrous Love" to accompaniment that appropriately gives it an Appalachian feel, although that begs the question of whether the production is in step with the purpose of this album.
Do not go into this album with high expectations of the contributions from Todd Agnew and Ginny Owens. Agnew's straightforward cover of "Saviour Like a Shepherd Lead Us"—sounding like a mix of Jeremy Camp and Third Day—is taken from his popular 2003 debut Grace Like Rain, though it's nonetheless a good rendition for those who don't already own it. Ginny Owens' floating and reverberant take on "Be Thou My Vision," on the other hand, is simply the one-and-a-half intro to her Without Condition debut from 1999. Though pretty, it simply doesn't stand up as a feature track on a multi-artist recording and represents a shamelessly shrewd attempt to get a bigger name on a CD.
As for the remainder of Bridges, it's all performed and recorded well, but there's very little to get too excited about. Leeland Mooring is a brand new artist still in development. Jill Paquette, Glassbyrd, and Jason Ingram? All artists who released albums in the last few years that went largely unnoticed by the public. Their routine sounding tracks on this CD aren't any more likely to earn them more attention, though Marc Byrd's rocking take on "Doxology" curiously sounds like Geoff Moore ten years ago.
Bridges gets the job done, offering some pleasant modern takes on familiar hymns with a few standout tracks, but it fails to distinguish itself as something memorable or essential. Last year's Passion: Hymns Ancient and Modern album is much more impressive, as are some of the upcoming hymns projects from other artists in 2005. This album is fine, but you're just as well off buying one of those budget-priced hymn CDs found in Christian bookstores—you won't recognize the studio musicians who recorded it, but chances are the arrangements will be a little more interesting and you'll save a few bucks.