By the Numbers: David Phelps
Staff

CCM Magazine

2005

22 Apr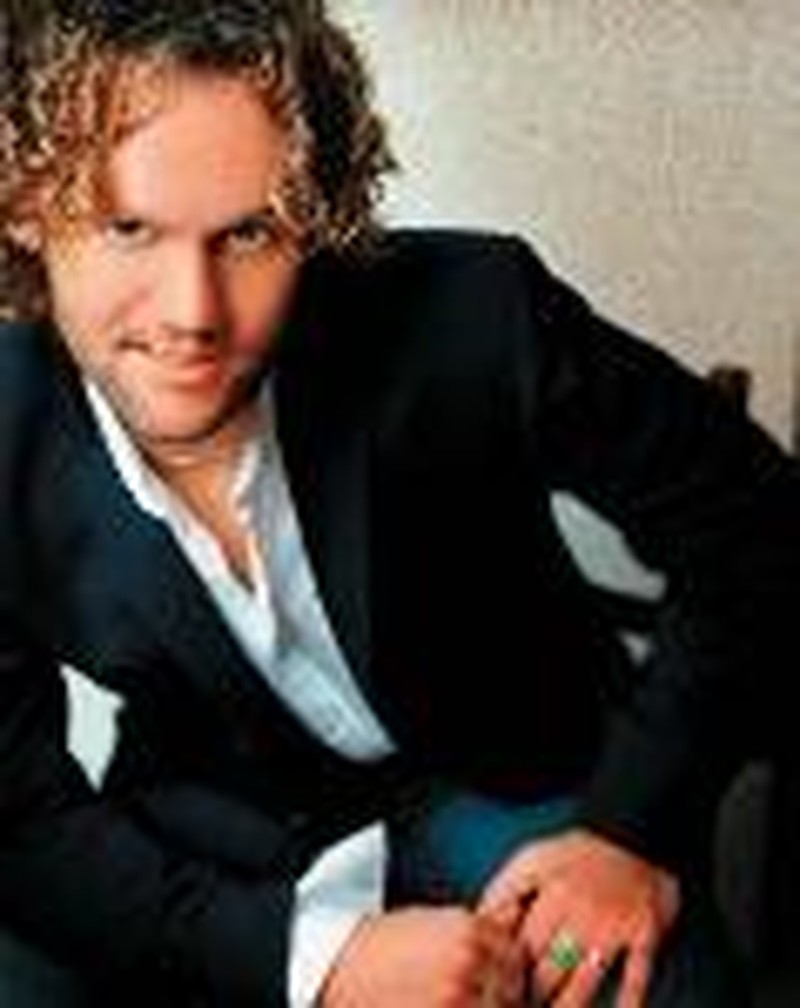 He may be the youngest member of the Gaither Vocal Band, but many fans would argue he has the biggest voice — or the best, as he is the winner of CCM's 2005 Readers' Choice Award for "Favorite Vocalist" [See last month's issue].

And if you've ever heard him, you immediately understood why he won. But being a part of the Vocal Band isn't David Phelps' only career achievement. He's also a solo artist, having recorded 2004's "Revelation" and toured on his own. Now this award-winning singer counts out some career achievements.
17
Years old when Phelps drew top honors in the vocal competition at 1988's "Seminar In the Rockies," now known as the "GMA Music in the Rockies." Despite that it was only 10 days post-op for his appendectomy, he was the youngest person to win at the Estes Park, Colo., event. "I was in awe of everyone there!" Phelps remembers. Mark Lowry, with whom David would later perform beside in Gaither Vocal Band, served as a judge, along with Christian music veterans Babbie Mason and Karla Worley.
12
Years married to college sweetheart, Lori. "We have never admitted this to anyone before, but we met dancing," Phelps confesses. Both were attending Baylor University, a Baptist institution in Texas that, at the time, prohibited such activities. Though Lori turned David down three times before she finally agreed to a date, today their family includes two girls and two boys.
4
Number of credit cards David and Lori juggled to make ends meet while looking for a music career break [Don't try this at home!]. "At one point, we would buy groceries on gas credit cards, because we didn't have money. And mom and dad were great with helping out." Eventually, Phelps got the call about joining Gaither Vocal Band.
300
Number of songs Phelps had to learn joining Gaither Vocal Band. "Bill [Gaither] has 30 years of songs," the Texas native says, "and on any given night he could call on a song that's somewhere deep in that list."
90
Average amount of dates played with the Gaither Vocal Band per year.
50
Solo dates Phelps averages annually in support of his solo work. "It's a lot more work to go out and do my stuff. I'm in charge of everything — the programming, everything that's going to be said."
45
Average number of songs Phelps will write in a given year.
9th
The grade that was the pivotal year for Phelps' singing career. For the Christmas concert Phelps sang a solo of "Bethlehem Morning," complete with sign language. In the car that night, still basking in the glory of a standing ovation, David told his parents, "This is what I want to do!" His father thought David would be an accountant.
300+
Number of albums in his music collection, specializing in Christian titles from the '80s. "I'm just a Christian music freak," the Dove Award winner shares.
6
Tours abroad, including appearances in Australia, Ireland, England, Italy, Germany and Israel. "What always impresses me about those trips is that in America, we live in a country where if something is 200 years old, it's really old. You go overseas to Europe and Israel and see things that are 2,000 years old … it just really gives you a sense of how young we are over here."
70+
Autographs signed per night. Often, the funniest moments are when people wait in line and then ask David, "Do you know where Mark Lowry's table is?

© 2005 CCM Magazine.  All rights reserved.  Used with permission.  Click here to subscribe.