Carolyn Arends - Seize The Day And Other Stories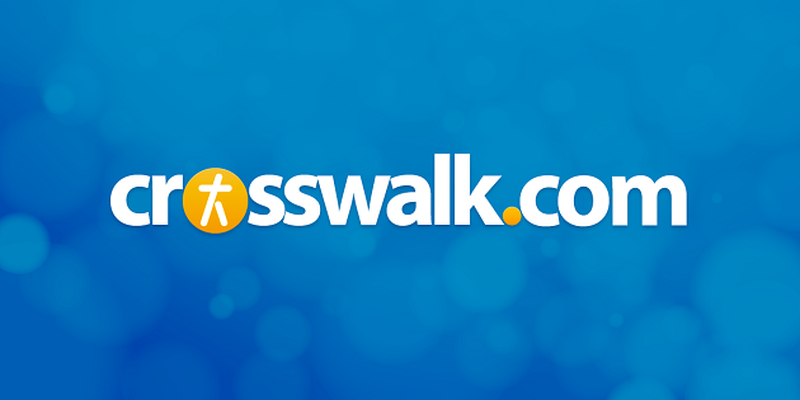 The Music Channel at crosswalk.com is pleased to introduce you to a new project that chronicles the beginning of an amazing career from singer - songwriter, Carolyn Arends
It's no surprise that as a child Carolyn Arends dreamed of growing up to be a writer. Like any great novelist, Carolyn has an unerring way of weaving rich and extraordinary tapestries from the threads of everyday affairs. Her latest release ==Seize The Day & Other Stories== is a compelling venture into a world of characters, chaos, insight, empathy and revelation. In other words, life-and the world in which we live it. A collection comprising 16 of Carolyn's most endearing and enduring songs, some of which were recorded live, the set also includes two new songs.
Wanting ==Seize The Day & Other Stories== to be familiar but unique in some way too, Carolyn decided to record live, in-concert versions of five of her best-known songs. "I've never asked my band to be too reverential about recreating the exact way a song was originally recorded. I've been touring for a while with an acoustic trio-(Spencer Capier on violin, mandolin, and guitar and Spencer Welch on keyboards and accordion)-doing very unplugged, alternate versions of the songs, so it came pretty readily. And we added bass and percussion for the album, plus Phil Keaggy-a real hero of mine-played incredible electric guitar on "Go With God," and Mac Powell of Third Day sang with me on 'Seize the Day' and 'I Can Hear You.'
Click to hear "Seize The Day"
(live version)
"What Love Looks Like" is driving acoustic/rock, co-written by Carolyn and Wayland Patton. "There's so much that I can't explain about why or how we believe what we believe," says Carolyn, "but we have this person, Jesus, to show us what God looks likewhat love looks like. For all of our unanswered questions we have this one synthesis of everything that God wants us to know about Himself, His personand that's Jesus Christ, who was one of us. That realization stirred me to write a song about Jesus."
The classic hymn "They'll Know We Are Christians" is redone with both
reverence
and a very modern pop/rock spin. "My history with this song goes way back," explains Carolyn, a native and still resident of Vancouver, British Columbia. "We used to sing it all the time at my home church, Blue Mountain Baptist. I've always loved it. The message is timeless, and it's a song that we still need to sing. So often we think we'll be recognized as Christians by our politics, or by our rhetoric or our theology, and that's just not true.
Click to hear "I Can Hear You"
(live version)
"It was a lot of fun to go back to where the song was just me and my guitar, and start over. The songs translated well, and some really took on quite a different face. We recorded in a small club in Franklin, Tennessee that had a cozy, intimate, artsy atmosphere and vibe. That's my favorite kind of place to play. I love having a listening audience and experiencing the exchange that takes place between us."
"All of my albums are portraits of the different seasons of my life," says Carolyn. "I get to work with different paints and brushes, so each record takes on a character of its own that's reflective of the creative evolution in me, and whatever I'm seeing and feeling at that moment in time."
Click to hear "Reaching"
Carolyn has been such a pervasive presence in modern popular Christian music, it's a bit startling to realize that such an arresting anthology has been culled from only three albums-==I Can Hear You==, ==Feel Free==, and ==This Much I Understand==-released in just over four years. In that time, Carolyn's artistry has indeed evolved strikingly, but always with a perfect balance of continuity, innovation and imagination.
"My songs are a mirror of me," says Carolyn. "==I Can Hear You== was written at home in my apartment, trying not to wake up the neighbors. So it had a softer, acoustic singer/songwriter feeling. When it came time to do ==Feel Free==, I'd been touring for a couple of years and had put a band together. I'd had the experience of making loud, vigorous music at festivals and in arenas, and I had moved into a house where there were no neighbors pounding on their ceiling or floor with a broom, telling me to be quiet! It was all very freeing."
Click to hear "Go With God"
(live version)
That newfound freedom was expressed in several solid-edged rockers that accompanied the gentler ballads Carolyn had become known for, continuing her run atop the pop and rock charts as it carried her name and songs to an ever-growing audience. "I love folk and acoustic music," Carolyn says, "but rock and pop were always part of the mix in my life as well. As excited and grateful as I was, there was a part of me-seeing myself cast exclusively as a folk artist-that said: 'Wait a second. there are some other things I want to do.'"
for the rest of Carolyn's bio - click here!
Track Listing:
They'll Know We Are Christians - (new song)
What Love Looks Like - (new song)
Seize The Day
New Year's Day
The Power of Love
Reaching
Do What You Do
This Is The Stuff
Happy
Father Thy Will Be Done
We've Been Waiting For You
Seize The Day - (live)
This I Know - (live)
There You Are - (live)
I Can Hear You - (live)
Go With God - (live)

Seize The Day And Other Stories
released May 2, 2000