CCM Hall of Fame: Petra
Michael Ciani

CCM Magazine

Published

Apr 06, 2004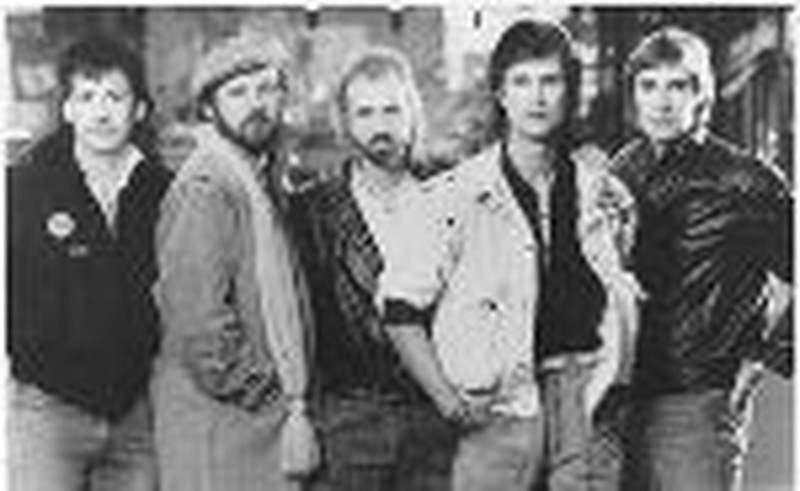 Petra literally means "rock" – in Greek. But to many Christian music fans over 20, Petra is rock – "Christian rock," that is. While that may be a term seldom used in the 21st century, in the '70s and '80s it was the cool term for an emerging genre of music that combined traditionally "worldly" music with lyrics expressing devout faith in Jesus. Few artists had as much influence in the formation and growth of what has come to be known as "contemporary Christian music" as did Petra.
Petra began in Ft. Wayne, Ind., in 1972, playing in a Christian coffee shop known as The Adam's Apple. Its debut album released on Myrrh Records in 1974, which began a professional career that now spans more than three decades with seven million albums sold. But that career has not been without its struggles. Petra was often the target of irate parents and pastors who were convinced that rock & roll was the "devil's music" and that Christian rockers were "wolves in sheep's clothing" sent to snatch their young people from the straight and narrow. As one of the movement's trailblazers, Petra bore the brunt of the controversy, enduring picketers, protesters and public denunciations by prominent Christian leaders. (It is, perhaps, a telling sign of the Christian community's former resistance to Petra that the band won a GRAMMY before they ever won a Dove Award!)
Still, all rabble-rousers aside, Petra managed to create some of Christian music's most treasured recordings. For a long time, in fact, Petra was virtually the "only game in town" for rock & roll fans who wanted to hear a Christian message. The group survived the departure of popular lead singer Greg X. Volz in the mid '80s, eventually reaching new levels of success after the arrival of vocalist John Schlitt. The band toured internationally (a feat still relatively rare among Christian artists), performed at the mainstream Farm Aid benefit and continued to bring a new level of professionalism and showmanship to the live Christian music scene. The band did all of this, despite numerous personnel changes, including the mid-'90s departure of Bob Hartman, the band's founding guitarist, principal songwriter and producer, who retired from the road to write and conduct the band's business affairs from behind the scenes.
After ending its successful decade-long association with Word Records in 2000, the group signed with Inpop and released "Revival" in 2001 to much acclaim. Two years later, with Hartman back and longtime drummer Louie Weaver departed, Petra joined with producer Peter Furler of Newsboys fame for the Grammy-nominated "Jekyll and Hyde," its 20th studio album and arguably hardest-rocking release ever. Its loyal and devoted fans, known as "Petheads," have embraced the album with fervor.
Schlitt comments, "It never gets old to be recognized by your peers for the work you do." Hartman adds, "We've been at this for more than 30 years, but it feels like we're just getting started. The key thing for us has been to know what our calling is. We're as passionate about our mission today as we were when the band began!"
CCM Covers
November 1983 "More Power to 'Em"
October 1986 "Street Beat"
October 1987 "A New Battle Plan"
June 1990 "Living Beyond Belief"
April 1991 "Your Favorite"
January 1992 "New Power"
April 1994 "Wide Awake"
April 1997 "25 Years and Still Going Strong"
Accolades, Awards & Honors
Four GRAMMY Awards (nominated for 46th Annual GRAMMY Awards)
10 Dove Awards (first rock band to win for "Group of the Year")
10 consecutive CCM Readers'
Choice awards
Gospel Music Hall of Fame inductee in 2000 (first rock band)
"Never Say Dinosaur" (tribute album)
Essential Petra
"Come and Join Us" (Myrrh, 1977)
"Beat the System" (StarSong, 1984)
"This Means War" (StarSong, 1987)
"More Power to Ya" (StarSong, 1982)
"Petra Praise — The Rock Cries Out" Dayspring/Word, 1989)
"Beyond Belief" (Dayspring/Word, 1990)
"Double Take" (Word, 2000)
Some of Petra's Most Well-Known Songs
"Back to the Street"
"Beat the System"
"The Coloring Song"
"Creed"
"Don't Let Your Heart Be
"Hardened"
"Get On Your Knees and Fight Like a Man"
"God Gave Rock and Roll to You"
"I Love the Lord"
"Judas' Kiss"
"Not of this World"
"This Means War!"
"More Power to Ya"

© 2004 CCM Magazine.  All rights reserved.  Used with permission.  Click here to subscribe.