Christian Music, Cheeseburgers, and the Cross
Christa Farris

Contributing Writer

2003

24 Oct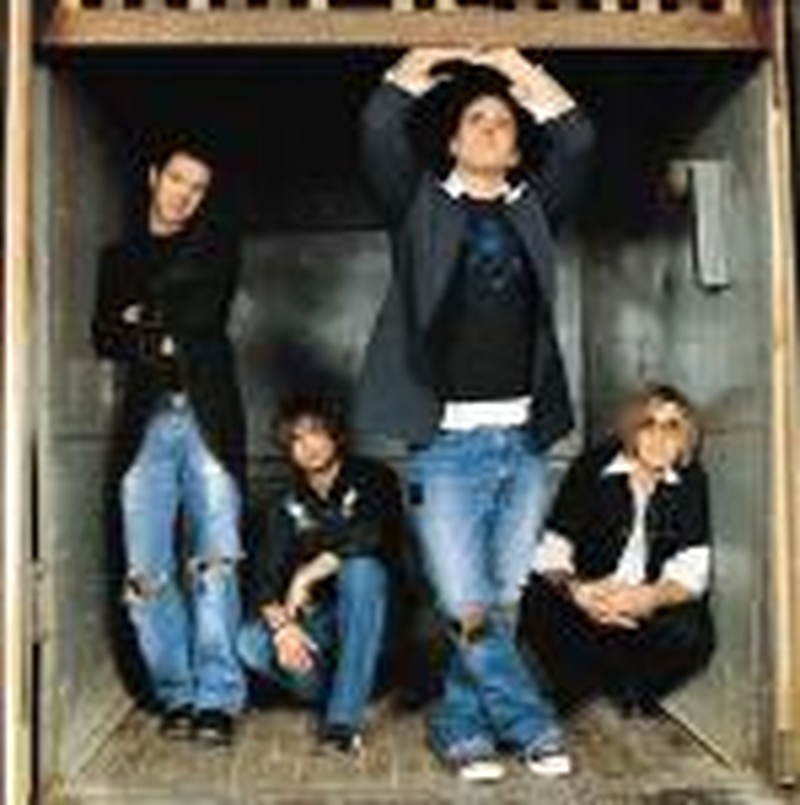 It's lunchtime at a crowded restaurant just a block away from Nashville's famed Vanderbilt University, and By the Tree's fearless leader, Chuck Dennie, just can't get enough of the word transcendent. In fact, during the course of two hours, he manages to work it in at least seven times when describing the music he believes will live on for decades to come. In his estimation, the creators of this caliber of music are the Larry Normans, Keith Greens and Al Greens of the world.

Surprisingly, this singer/songwriter doesn't feel his band's current catalog fits into that esteemed category.  "We make music that is going to last for a while," he acknowledges. "But we're not here to write music that's necessarily transcendent. We're here to meet a need for this moment." So what exactly is this "need?"

For the unacquainted, it's important to introduce Dennie as a guy with many interesting contradictions. While his preppy, Abercrombie-model face would make him the perfect graduate student at Vanderbilt, his arms are a gallery of tattoo art. With permanent ink dedicated to everything from PacMan to a Latin translation of Romans 5:8, his rock star persona doesn't match his aspirations or ideals.

The opinionated front man claims, "My objective in traveling and being onstage in front of kids is to tell them that God has a plan for their lives and that He loves them. It's not because I want to be a rock star. It's not because I want to smoke pot and drink tons of beer. I am a Christian artist because I love Jesus, and I want to tell people about Him."

Yet, in the middle of his responsibilities, there is a grand tension that Dennie continues to struggle with. He relays "a harsh conversation" he had with a friend recently. When he said, "Yeah, we're a rock band," she responded back with, "No, you're not a rock 'n' roll band; you're a Christian rock band." Admitting he was a little offended by the comment, her statement still got him thinking. "I guess a lot of non-Christians just don't take it seriously that there is good, quality music in Christian music," Dennie remarks.

But what will give Christian music the credibility it needs to be taken seriously among the general public? A change in the Christian music industry itself, Dennie believes.

"For me and a lot of artists I've talked to, when you're a Christian 24 hours a day, seven days a week, you don't always think about the cross. There are times when I'm going to get a cheeseburger at McDonald's, and I'm not thinking about the cross. I'm thinking I want a cheeseburger. So there are times in my life where I want to write about what a great day today is or what rock 'n' roll means to me. It's not that you can't do these things; it's just not accepted. I'm not trying to point fingers. But until we as Christian artists, media, record labels, etc., can see that God is bigger — that you can write a song about a girl or just about life — until we can see that it's OK and inside God's confines of Scripture to talk about [those things], I don't think people are going to take [Christian music] seriously."

But at the same time, Dennie says he understands the Christian audience's need to hear about Jesus and doesn't want to get jaded in the process. "Christians want to hear about Jesus, and I understand that because when Jesus changes your life, that's all you want to hear about, and that's awesome," he muses. "But when you start to see the world the way you were before you got saved, and you see people are really lost, as an artist, that changes your perspective on the pictures you want to paint.

"Christian music has got to do something to reach lost people. We have the Creator of the universe in our hearts; therefore, we should be more creative and more able to reach people than everyone else in the world. And are we doing it? No. We follow suit. We copy bands. Two years later, we become Coldplay and everyone else, and that's really frustrating. And I'm guilty of it, too. I just wish there was a bigger box we could work in."

But despite the tension, Dennie and his By the Tree cohorts continue to write songs they are passionate about. Speaking of the band's most recent CD, "Root" (Fervent), Dennie will not claim this is the band's best album yet. In fact, he claims the band's debut — and the music it recorded in its Indie years — is its best music to date.

But Dennie does feel the band accomplished its goal in making the record after its sophomore album, "These Days" (Fervent), yielded results that weren't exactly true to the band's sound. "I feel like we made a record that put us back on the map musically and lyrically," Dennie says. "I wanted to get back to where we started independently. I am just a guy who fell in love with music. It's exactly the record I wanted to make, and I wouldn't change a thing. Now it's up to whatever God wants to do with us next."

Copyright © 2003 CCM Magazine.  Used by permission.  All rights reserved.  Click  here to subscribe.