Classic Performance Of 'I'll Fly Away' From The Statler Brothers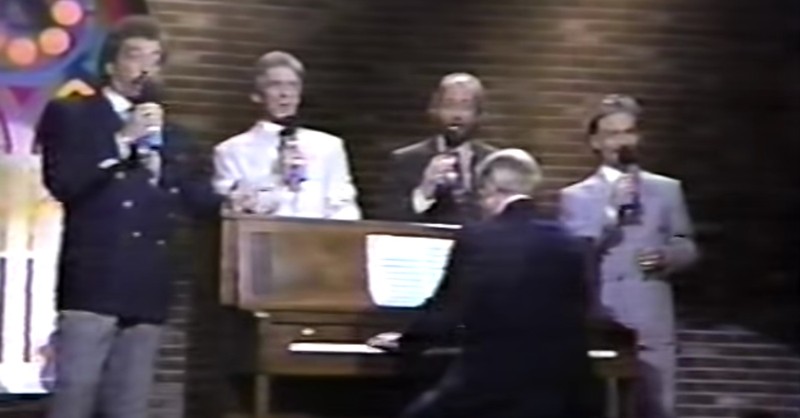 "Some glad mornin' when this life is over, I'll fly away
To a home on God's celestial shore, I'll fly away
I'll fly away, oh, glory, I'll fly away
When I die, Hallelujah, by and by, I'll fly away"
What a great performance! The hymn 'I'll Fly Away' was written by Albert E. Brumley in 1929, and it was first published in 1932 by the Hartford Music Company. It's a song that is frequently played in worship services and at funerals, and it is considered by many as an unofficial New Orleans anthem.
The reason for this is because 'I'll Fly Away' is frequently played at New Orleans jazz funerals. But the song has found its way into many genres of music, including country and gospel. In the New Orleans brass band tradition, the song has been reinterpreted into a joyous and up-tempo celebratory hymn.
As for The Statler Brothers who are performing in this video, their group is made up of Harold Reid, Phil Balsley, Jimmy Fortune, and Don Reid. They were the premier group in country music for nearly forty years, and they started their careers back in 1964 when they did backup voices for Johnny Cash. They sang with him for 8 ½ years. The group released their first hit record during that time, "Flowers on the Wall."
In the 1990s, The Statler Brothers found themselves starring in their own television series on The Nashville Network, and the program was called The Statler Brothers Show. Their show remained at the number one spot on the network during its entire seven-year run. Then in the fall of 2002, The Statler Brothers gave a farewell concert and retired in the Shenandoah Valley of Virginia.
We hope you enjoyed this performance of 'I'll Fly Away' by The Statler Brothers!
Credit: Godtube