Coffee Talk with Plumb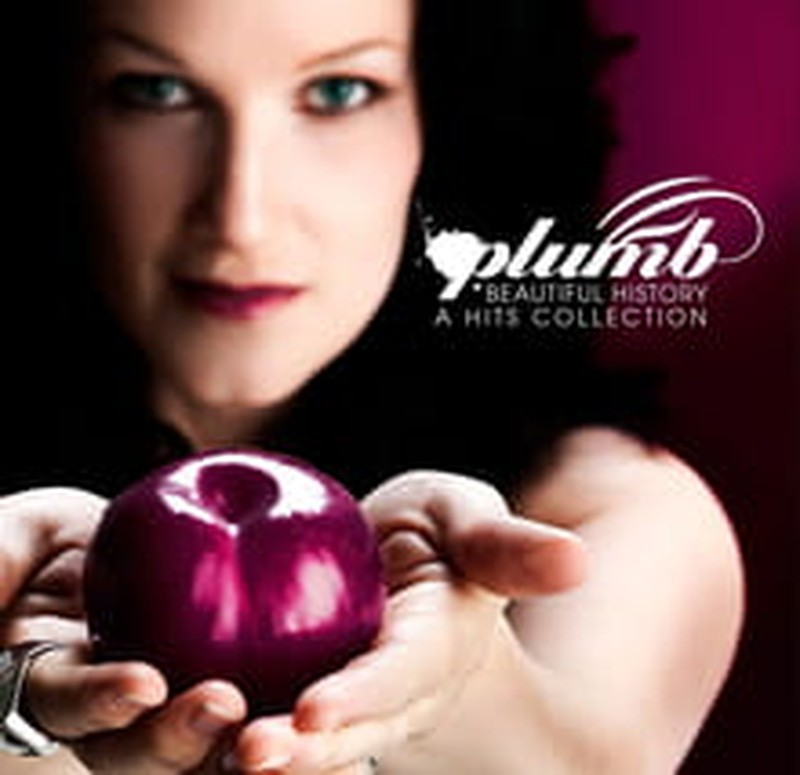 It's been over a decade since Indianapolis-born Tiffany Arbuckle Lee first adopted the stage name "Plumb." Five studio albums, more than a dozen #1 hits, and three kids later, she kicks off 2013 with the release of her February slated album, Need You Now. I recently had the opportunity to chat with Plumb via email on the new album, marriage, motherhood, and even chickens.
I love your new album, Need You Now. Share how it differs from your previous projects?
It's hands down the most powerful record I've ever made. I took a lot more time making this one … there was no rush. I was very intentional to use only the most raw emotion for inspiration. In turn, it's the most honest and transparent record I've ever released.

You are returning to the stage after a five-year respite to have your three children. Recently, Flyleaf's lead singer Lacey Sturm stepped down in order to spend more time with her family. She stated, "I understand that, for me, living life to the fullest in this season means to step down as the lead singer for Flyleaf." What advice do you have for her as she enters this new season off-stage?
I never officially stepped down per say. Out of necessity I just had to say no to certain things or said yes so often to others … and that was lived out more as mom than artist. Now that mine are out of diapers, I can put more energy back into my music. My advice would be to not exchange a lot of good for what is best. And if that means "stepping down," make no apologies to anyone for that. The biggest ministry for anyone is their family and all too often we put that on auto pilot while we "go and love" when our family and our marriages are starving. That's not faithfulness … so I applaud her for making her family the priority it needs to be.

Many artists write their new songs on the road, did being at home while writing this project, as opposed to on tour, affect your songwriting? If so, how?
I don't think so. I am inspired by true events and extreme emotion and hope. That is found everywhere, every day, especially if you've opened up yourself to it as a muse.

What song from this album moves you the most when you share it from the stage?
That is incredibly hard to nail down to one song. However, my single "Need You Now (How Many Times)," inspired by a very real and dark time in my life years ago, became oxygen for me when I went through an even darker time after its recording this past winter. I get very emotional about that song every time now … especially seeing the miracle God did through all of that.

The song "Beautiful" is one of my favorites. Its focus on unconditional love in marriage hit home with me. I'd love to know, was there a particular day or season that inspired it?
Yes. My husband had been out of the country for several weeks on business, so while I was pulling double duty with our house and our three very young children, I was missing him big time and the amazing help that he is and in turn became very introspective about myself as I tried to "do it all" by myself. During that trip away, we were able to video chat one day and I hadn't had time to shower or look remotely presentable so as he appeared on the screen, in this introspective state, I apologized for my appearance, knowing I looked terrible … and his response was that I looked "beautiful" to him. I was immediately humbled and inspired to write about a love I did not feel worthy of but that loved me no matter what.

If you could choose one "take away" for listeners after hearing Need You Now, what would it be?
There is always hope. Always.

Your family raises chickens. At one point, my husband and I thought about doing the same. Can you describe the conversation you and your husband had when you first considered this?
Funny you ask that because a stray dog twice in the last two months has killed all of our chickens so we have decided that it might not be the best thing for our family to have right now. However, we had seen a documentary (we love documentaries) on knowing what you are eating -- where it came from, etc. -- and it encouraged growing your own food. So we planted a garden and got chickens. It was most definitely a mutual decision to tell a different story for our family and our children of health and diet. We are still on that journey and not sure it involves chickens anymore.

If you could have dinner with anyone, who would it be?
Mother Teresa. Hands down.

How do you like to unwind at the end of the day?
I love to read. I love long hot baths. I love hot green tea. I love looking at Craigslist. I love movies. I love snuggling with my husband when he's not complaining how hot it makes him. Ha.
Ashleigh Slater is the founder and editor of Ungrind (www.ungrind.org), an online magazine churning out encouragement for Christian Women. As a freelance writer, her articles have appeared in print and online in publications including Marriage Partnership, Thriving Family, MOMSense, Guideposts' Angels on Earth, Clubhouse, Jr., and David C. Cook's Family Currents Newsletter. She holds a B.A. in Communication from the University of Hawaii at Hilo and a M.A. in Communication with an emphasis in Cinema-Television Producing from Regent University. She currently lives in Atlanta, Georgia, with her husband Ted and four daughters. You can follow her on Twitter @ashslater.
*This Article First Published 1/8/2013