Country Star Alan Jackson Reveals Health Condition He Kept Secret For 10 Years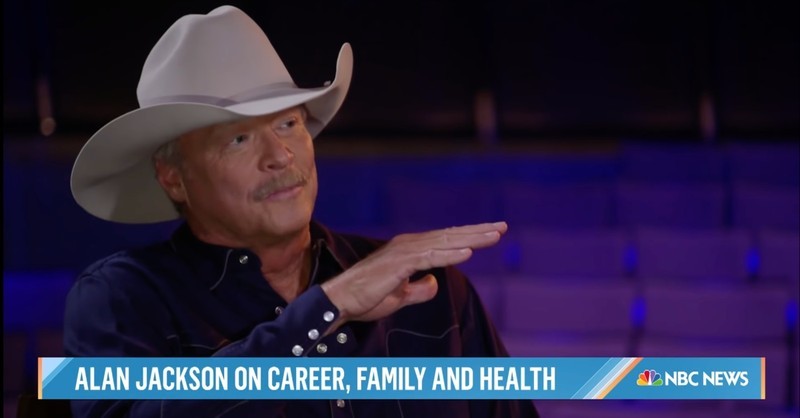 The reason he kept it a secret from his fans is that he has a neurological disease that's genetic. He actually inherited the disease called Charcot-Marie-Tooth Disorder from his father. There is no cure for the disease which affects his nerves. It has made it difficult for him to go on tour too. Alan said, "There's no cure for it, but it's been affecting me for years. And it's getting more and more obvious." He added, "It's not going to kill me – it's not deadly,"
Alan explained the disease is similar to Parkinson's Disease and muscular dystrophy. He feels self-conscious about it because it causes him to lose his balance and have weak muscles. It makes him stumble around on stage.
"I know I'm stumbling around on stage, and now I'm having a little trouble balancing even in front of a microphone. I'm just very uncomfortable. I was starting to get so self-conscious up there…so if anybody's curious why I don't walk right, that's why," Alan said. "I just wanted the fans and the public to know. I don't want 'em to think I'm drunk on stage because I'm having problems with mobility and balance," he added.
Despite all the challenges he's faced, Alan relies on God for strength and endurance even though this disease has affected his passion for creating songs, singing, and recording music. He still wants to connect with his fans. Even though he likely won't go on tour again, he knows he's lived an incredibly blessed life. I've had a wonderful, beautiful life. I've been so blessed. It's just good to put it out there in the open. In some ways, it's a relief," he said.
"Do not grieve, for the joy of the Lord is your strength." Nehemiah 8:10