Dad Sings 'Against All Odds' After Wife Dies In Helicopter Crash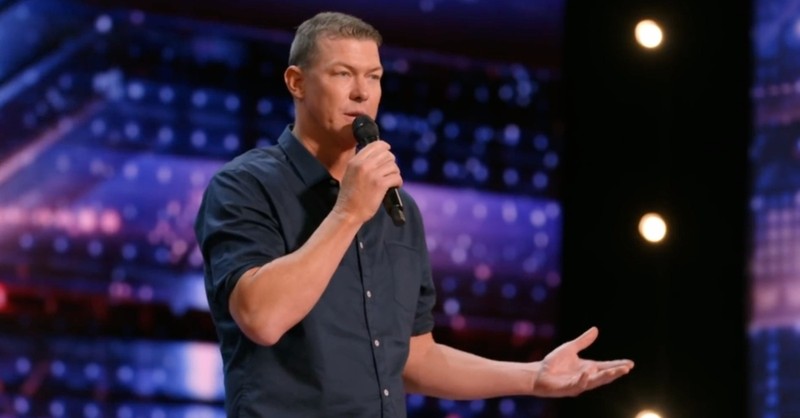 "So take a look at me now, oh there's just an empty space
And there's nothin' left here to remind me, just the memory of your face
Ooh, take a look at me now, well there's just an empty space
And you coming back to me is against the odds, and that's what I've got to face"
Matt Mauser is 51 years old and lives in California with his kids. He lost his wife in the same helicopter crash that killed Kobe Bryant in January 2020.
"She was just this…very humble, powerful, beautiful human being," Matt shares about his wife in an interview on AGT. "When she left that day, she kissed me and said, 'I love you.' That was the last thing my wife ever said to me."
Matt and his wife were schoolteachers and married for 15 years before she died. They had three beautiful children together who joined Matt at his AGT audition.
"My focus immediately went to my children," Matt shared. And you start to say, 'Alright, she would want me to carry on.' She would want our kids to have happy lives."
As Matt get ready to perform for the judges, his children eagerly watch from the side of the stage.
"I can't wait for Dad to sing," says his youngest child to her older sister.
And what an amazing and powerful performance Matt delivers! You could really feel the emotions in his voice when he sang this moving song.
After the song, Simon asks Matt what he would like to gain from this opportunity.
"I would like to make sure that my children see that in spite of the grief that we've been through this year…that that grief is not going to define who we are as a family," he shares. "And that my children see that you have to find joy in life, and you have to continue. If this can in any way help my children to chase their dreams, then I'll take it."
Matt gets 4 yeses from the judges, and then celebrates with a huge embrace from his children on stage. He definitely made his wife proud!
Credit: Godtube
Source: America's Got Talent