David: Ordinary Man ... Extraordinary God
reviewed by Russ Breimeier

Copyright Christianity Today International

2003

1 Mar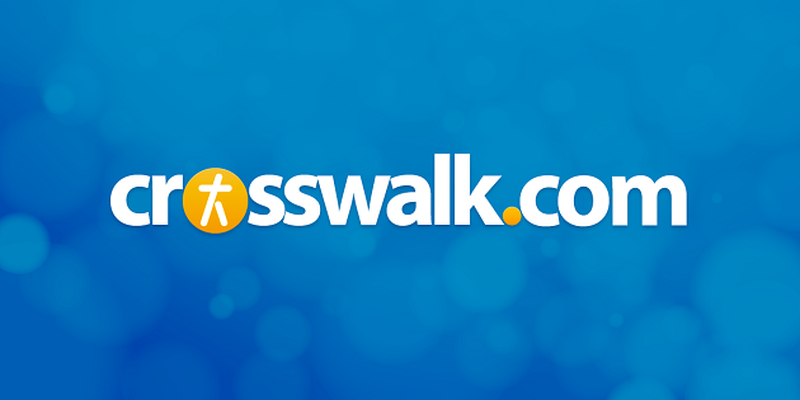 Sounds like … impressively produced adult contemporary with Hebraic elements, culminating in a sometimes exotic orchestral pop sound reminiscent of Yanni or Michael W. Smith
At a Glance … David is an impressively written and produced pop collaboration featuring six of Christian music's best male vocalists.
Do you remember a hit song from ten years ago called "All for Love," featuring the triple threat vocal combo of Bryan Adams, Rod Stewart, and Sting? Better yet, do you recall "I Will Follow Christ," the 2000 Dove Award winner for Inspirational Song of the Year featuring the combined talents of Clay Crosse, Bob Carlisle, and BeBe Winans? Fans of such powerhouse vocalists and glossy adult contemporary sound are sure to appreciate David: Ordinary Man … Extraordinary God, a new recording exploring the heart and character of the biblical king and Psalmist that features the talents of six male vocalists: Scott Krippayne, Clay Crosse, Greg Long, Bob Carlisle, Russ Lee, and Steve Camp.
With such a roster of talent behind it, this is clearly not your typical adult contemporary pop album. What really sets it apart is the quality of the sound and songwriting. Produced by relatively new producer, Kent Hooper, the songs were written by the team of Scott Krippayne, Steve Siler, and Tony Wood (who all partnered for last year's Celtic Cry project). The four have created a collection of songs that blend a big and glossy, but fresh and tasteful pop production flavored with enough Hebraic elements to make it interesting.
The impressive opener, "Extraordinary God," for example, features all the vocalists in a sound reminiscent of a Yanni recording — big drums and percussion, piano, aggressive string riffs, and Israeli wind instruments. The song is an overview of David's life and God's extraordinary plans for him. The closing track, "Sing to the Lord," features a similar grandiose sound, with several of the artists singing to a sweeping praise song with Hebraic undertones.
The other eight cuts feature individual soloists, though most are no less impressive. For "Twenty-Three," Scott Krippayne renders an absolutely stunning adaptation of the comforting Psalm with one of his strongest vocal performances ever. Its sweeping and powerful orchestration is on par with the classic solo anthem of "The Lord's Prayer." Bob Carlisle tackles the darkly hued "Deliver Me" (inspired by Psalm 59) with some of the most rock- like vocals since his days with Allies, appropriate to the fear and desperation of the text. Perhaps most impressive of all is "The Lord Is My Rock," grittily sung by Steve Camp and inspired by Psalm 18 and II Samuel 22. Beginning with an intricate piano part reminiscent of Michael W. Smith's instrumental work, it quickly evolves into a confident pop/rock song that features some very impressive guitar work.
The album's other songs fall more into the typical Christian adult contemporary sound, though the quality of the production and songwriting elevate them above standard fare. Clay Crosse is featured on "When I Am Afraid" (taken from Psalm 56), a repetitive but still catchy pop ballad. He also sings the beautiful Psalm 51-inspired confessional "Purify Me," backed by Scott's vocals and highlighted by the album's most overt Hebraic folk sounds: "I recognize my shameful deeds / They haunt me day and night / I've sinned against You, Lord, You alone / Doing evil in your sight / I'm longing to repent / Lord give me Your joy once again." Russ Lee is featured on but one track, Psalm 63's "Satisfied in You," which is a very well produced but typical Christian pop ballad. Then there's Greg Long's two contributions — the similarly routine but nonetheless beautiful pop ballad "I Cannot Hide from You" (from Psalm 139) and the rhythmic blend of "The Heart of You" (Psalm 15), in which Greg sings, "I want to be he who despises evil and honors those who fear You / I want to be he who keeps his pledge even though it hurts."
There is only one significant slip-up on David — relatively small in the scheme of things — but it sticks out like a sore thumb. In a couple of tracks, Christian radio personality John Rivers is utilized by reading the Psalms. With all due respect to John's well-known broadcast skills, his familiar voice is too suited for radio. Hearing him read Scripture in this context borders on camp. Imagine listening to Casey Casum or the Moviefone guy read Scripture such as "I pursued my enemies … and destroyed them … and I did not turn back … until they were consumed," from Psalm 18. Fortunately, this only affects two tracks for a matter of seconds. Any more and it would have sunk this album.
David also comes with a free DVD of music videos featuring all the artists, which seems a bit extraneous but will undoubtedly appeal to the vocalists' fans and those who are most affected by this project. It would have been far more generous to include a disc of solo trax for these songs (which are indeed available separately), since many of them would make terrific church anthems. It's interesting that half of the artists on this album have released solo projects within the last six months, and none of them come close to the power and beauty of David. With a little more collaboration in songwriting or performance, this could have approached the excellence and acclaim of the City on a Hill series. Still, the effort behind the artistry really shines through on David, a wonderfully created inspirational pop project that is both exciting and eclectic.