David Phelps: Learning to Fly Solo
Gregory Rumburg

CCM Magazine

2006

18 Jan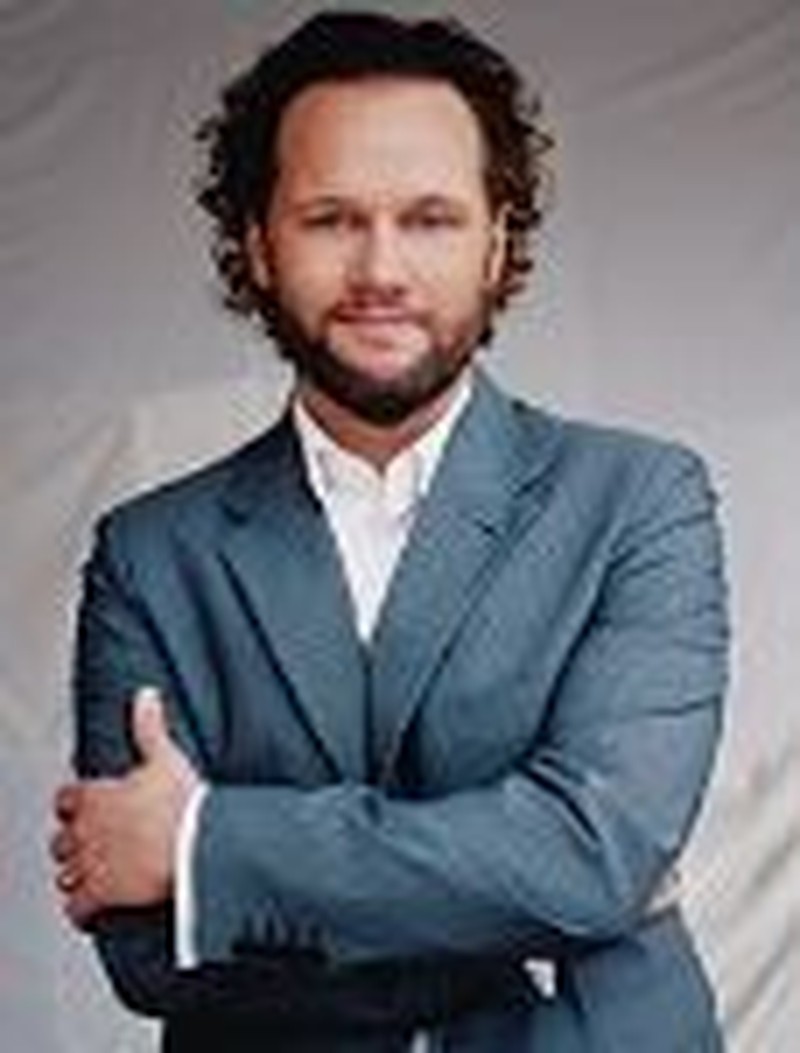 There's nothing like losing a hero. Just ask award-winning vocalist David Phelps, who, like any good songwriter, knew what to do in response.
Write a song.
According to Phelps, a firefighter named Ed Martin served as "the Mother Teresa" of his community, a rural town south of Nashville, Tenn., where Phelps lives. The head of the volunteer fire department and a hero by any measure, Ed always looked out for others through acts of kindness big and small, such as leaving a note on a car windshield: "I noticed your license tag was expired. You might look into that."
Ed Martin died unexpectedly of a heart attack recently, grieving the town. Phelps, along with fellow writer/recording artist Cindy Morgan, wrote a song to preserve the instructions Ed's life provided:
"…How to love your neighbor and how to love your wife/ Wrap your arms around your children and pray with them each night/ Thank God for all the good things/ 'cause the good things are enough/The ties that bind and leave behind a legacy of love."
That song, "Legacy of Love," is "the practical side of Christianity," Phelps says. It embodies the admonition to love God and love each other – a way of life Ed Martin had put into practice.
David Phelps intends to tell this story and many others like it, now that he's a full-time solo artist promoting his latest project, "Life Is a Church" (Word). In June, Phelps walked away from his eight-year stint with the multi-platinum Gaither Vocal Band, a season marked with many awards and accomplishments across more than 30 projects. The Texas native ached over the decision, fearing, among other things, the new venture might put his family at financial risk. "When you step out of a high-profile group like that," he says, "you wonder, 'Will I just step into anonymity?'"
But he had struggled increasingly with his part-time solo career taking a back seat to the Vocal Band's mission. More and more, David felt his own charge welling up inside. "When I would tour as a soloist, I would find so much joy in the freedom [to be] able to communicate to an audience with the gifts God's given me."
Phelps was also tired, playing 80-90 dates with the Gaither Vocal Band and then filling his calendar with some 50 additional solo gigs. He was short-changing both jobs, he says; and, alarmingly, for this devoted husband and father of four active children, when he arrived home the emotional gas tank was empty. Phelps says he found himself in a "dark place." Sometimes he didn't want to get out of bed. His mindset kept him from feeling like himself.
The tipping point occurred at a Billy Graham Crusade.
"I was sitting on a stage with the Vocal Band, and Michael W. Smith was performing," Phelps remembers. "I was just silent, thinking in my head, 'Michael gets to sit there and be exactly who he is. He has been allowed to become an artist – for God to speak fully through the gifts He's given him.'" A light snapped on. "It's time for me to leave the Vocal Band," he thought; and with that, a peace, he describes, washed over him.
A handful of subsequent conversations went like one he had later with Smith. "[Michael] told me that I just gotta be who I am – I can't pretend to be anything else." Phelps then found a place of surrender. "I prayed, 'Lord, please don't let it be my pride.'" Doors opened, as though to affirm Phelps' decision to leave; so he arranged to meet with his boss, Bill Gaither.
Phelps says, "I've seen videos of the [Vocal Band's predecessor, the Bill Gaither Trio] when Bill was my age. So I told him, 'You were out there making good decisions and bad decisions, taking chances, saying the right things and the wrong things. I think I need to go through that, too." His friend and mentor understood completely.
First fruits of Phelps' efforts got underway in late September as he introduced "Life Is a Church."
"I feel like this record is a landing place for me," he explains. "I think if you look at any artist … for a while you see them searching a little bit, asking 'Who am I?' To some degree, that's what I've done up to this point. This record, though, is the most honest approach to what I believe Christianity is all about.
"My life is about my family right now," Phelps continues. "My wife and I have been married 13 years. We have four children, and I don't want to confine God to Sunday morning. I don't want [faith] to be just another thing we put on our schedule. We try to make God and the worship of God a part of our daily lives. That's what I wanted this record to reflect."
Like last year's "Revelation," this new project reflects David's natural draw to the pop/rock side of modern music. But "Life Is a Church" digs deeper with personal songs, as with "Legacy of Love." The first single, "With His Love (Sing Holy)," written by John Cox and echoing Psalm 139, expresses Phelps' gratitude for God's ongoing ministry of presence. The Marcus Hummon-penned title track challenges listeners to reach for a big-picture perspective. "Visions of God" considers the relationship David has with his children, while "That's What Love Is" was inspired by the story of David's mom sorting through a rocky past. Phelps says these songs – and others to come – allow him to communicate the good news God is calling him to share with others.
"I was really comfortable in that season with the Gaither Vocal Band. But it was a season, and seasons change. You move on to the next thing. You learn lessons, and God works through them. And you grow."
Somewhere, Ed Martin may be smiling, watching Phelps take new steps toward leaving his own legacy of love.

© 2005 CCM Magazine.  All rights reserved.  Used with permission.   Click here to subscribe.