Day by Day
reviewed by Andree Farias

Copyright Christianity Today International

Updated

Nov 24, 2009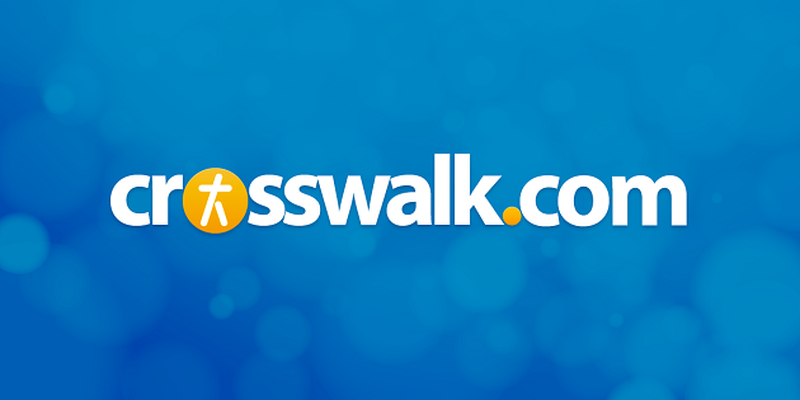 Sounds like … the soulful side of R&B/adult divas Vanessa Williams, Toni Braxton, and Natalie Cole, plus the class of gospel queens CeCe Winans and Karen Clark-Sheard.
At a glance … this is not the smash comeback everyone is hoping for from Yolanda, but Day by Day is still a graceful and elegant set of inspirational R&B numbers.
Track Listing
Victory
Tonight
Someone Watching Over You
Alwaysness
Day by Day
Lift Him Up (feat. Donnie McClurkin & Mary Mary)
It's Gon Be Nice
Be Blessed
Better Than Gold
Show Me
I'm Grateful
This Too Shall Pass
How does one follow up the unparalleled success of a platinum album and a hit record? Ask Yolanda Adams, who in 1999 was responsible for the now-classic Mountain High … Valley Low and the equally memorable Top 10 hit "Open My Heart." Not long after that, Adams delivered the live effort The Experience and 2001's Believe. Both projects were met enthusiastically, but by no means did their overall reception reach Mountain's peak. Though she's since kept a rather low profile, don't think for a moment that Adams has been idle all this time. Besides making music, touring, and winning numerous accolades, the former schoolteacher has also kept busy by giving back to her community, especially through her Voice of an Angel Foundation, an organization that focuses on encouraging high school students to pursue a career in education.
Now after a nearly four-year hiatus, Adams is finally back with her tenth career album, Day by Day-her first for Atlantic Records. Born out of an intense period that included personal and professional changes in Adams' life, the album is in many ways an extension of her output under the tutelage of Elektra Records. The latter really gave Adams wings to soar outside of her gospel comfort zone into the realms of popular R&B music, and this new effort does the same, albeit in a more subdued manner.
It's not that the singer doesn't have what it takes to replicate Mountain High … Valley Low in form and fashion, but Day by Day finds her at a different place. Yes, blazing opener "Victory" is an infectious, strings-drenched dance romp worthy of a Mary Mary album, but it's by no means representative of this disc. Though she does sound reassured bumping to the beat and belting it like it's nobody's business, the album is a much calmer affair, recalling the urban finesse of Anita Baker, Vanessa Williams, Toni Braxton, and other refined torch singers. But unlike those smooth divas, Adams isn't merely following torch song tradition by singing about romance or the absence of it. Rather, she utilizes her gift to testify of God's faithfulness and to proffer encouragement in spades.
If anything, inspiration is what Day by Day does best, and more often than not it's presented in a way that's nothing short of breathtaking. It's nearly impossible not to be moved by "Someone Watching Over You," an elegant exhortation that likens God's sustenance of man to the way he manifests himself in nature. The same goes for "Alwaysness," a silky number about God's constancy that's brimming with class and refinement. First single "Be Blessed" finds Adams interceding for someone in need, but the listener might inevitably be lifted up in the process, especially when she declares, "Be blessed … from the bottom of your feet to the crown of your head." Even more impressive is the closer "This Too Shall Pass," a quiet storm ballad that's vintage Yolanda. In all of these, Adams seems to be speaking in second person, as if she's intently reaching out and offering an encouraging word.
That's not to say Adams doesn't occasionally leave room for levity or for a chance to simply get her praise on. In the joyful "Lift Him Up," she's joined by Donnie McClurkin and Mary Mary for a moment of gospel celebration. The '90s-styled dance track "I'm Grateful" recalls "Already Alright" (from Mountain High) in its smoothness, and it's a simple account of the things the singer is thankful for. Even the velvety, mid-tempo title track does a good job of breaking the flow of the album and adding a bit of rhythm to a set that, for the most part, may be considered a bit too staid and composed.
That's really the only bit of criticism to be made of Day by Day. Though the project is exceptionally sung, produced, and performed, its tendency to gravitate toward the adult contemporary side of R&B may make it lose favor with those who applauded the balance of previous albums. This in turn will be indicative of what type of urban listener is more likely to embrace this effort, as it's quite different from the populist sounds of, say, Kierra Sheard, Destiny's Child, or Ciara. No matter how you look at it, though, Day by Day is still a project that's busting at the seams with sophistication, further solidifying Yolanda Adams as the class act that she already is.
© Andree Farias, subject to licensing agreement with Christianity Today International. All rights reserved. Click for reprint information.