Day of Fire's Josh Brown: Playing With Fire
Christa A. Banister

CCM Magazine

2006

5 Oct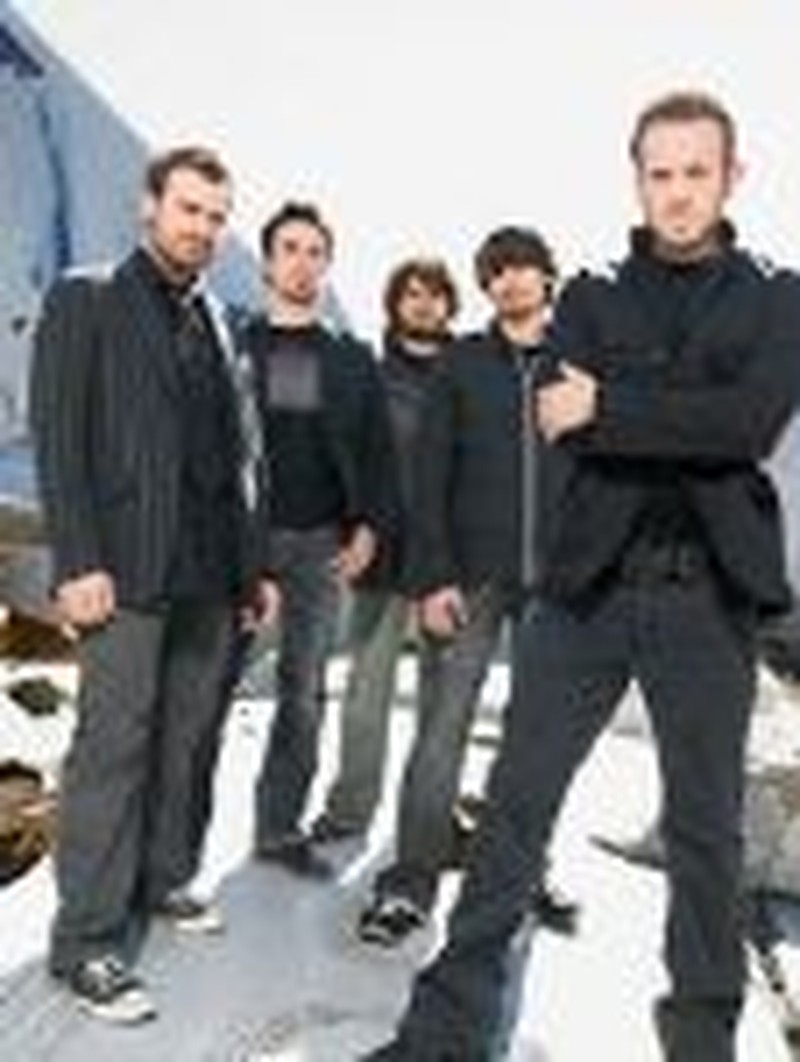 When you meet Day of Fire's front man, Josh Brown, two things immediately stand out.

First, of course, is the array of tattoos that cover nearly every square inch of his skin. But even more impressive than his head-to-toe ink is an almost Pentecostal preacher-like enthusiasm about his faith in Christ. And Brown's fervor? It stems from being on the other side and realizing exactly what he's been saved from.
As a former member of Island/Def Jam hardcore act Full Devil Jacket, Brown struggled with depression and heroin addiction but knew that, once he eventually met God, he didn't want to make music that didn't point people toward Him. So, in what he calls a "harsh break-up that felt like a really bad divorce," Brown left the band and eventually teamed up with Gregg Hinois, a guitarist he met at his home church in Jackson, Tenn., to record spiritually-charged rock & roll as Day of Fire.
The band released its self-titled debut via Essential Records in late 2004 and saw the album land a GMA Music Award ("Rock Album of the Year"), garner a GRAMMY nomination and enjoy sales in excess of 80,000 copies, according to SoundScan. Since Day of Fire's release, Brown has added three new members to the group (guitarist Joe Pangallo, bassist Chris Pangallo and drummer Zach Simms) and now returns with an even more focused resolve on the band's sophomore disc, "Cut & Move," which hit stores this past summer.
Surprisingly enough, this new resolve came shortly after Day of Fire performed at a tattoo convention. "We went there and played a rock show," Brown recalls. "We didn't preach from stage or anything like that. What was really cool, though, was that my music pastor from Jackson Family Worship Center came to this show. He's a guy who leads worship and looks like someone who works at a church. But, a couple days later, he called me back and said, 'Man, I will never be the same after that experience.'
"I was like, 'What happened?' And he said, 'Well, man, when I left that place, God broke my heart. God showed me that all those people at the tattoo convention are not going to come to our churches, no matter how relevant we are. They've already been there, and they were hurt or didn't find love. And that's why they're at the tattoo convention.'"
After several conversations and further biblical investigation, Brown says the band's mission became more specific, namely to love people wherever they are. "For us to be the light of the world, we will have to go to the places that don't have light. We've got to be who God's created us to be and love people at all cost, whether they choose to accept our faith or not," Brown affirms. "We've got to love homosexuals. We've got to love drug addicts. We've got to love Muslims. We've got to love agnostics, atheists – that's what we're called to do. We feel like our music is a vehicle. Wherever this music reaches, that's where we want to go and what we're going to do."
And going is exactly what they are doing. For those who haven't seen the band live yet, you can catch it on the "Reborn Tour" or at a summer festival near you. Says tour mate and Decyfer Down guitarist Chris Clonts, "[Being on the road] with Day of Fire has been an awesome experience and a breath of fresh air for us. Not only do we all have a great time together, but both bands' styles really complement one another."
   


© 2006 CCM Magazine.  All rights reserved.  Used with permission.   Click here to subscribe.