Desiring God
reviewed by Russ Breimeier

Copyright Christianity Today International

2002

1 Oct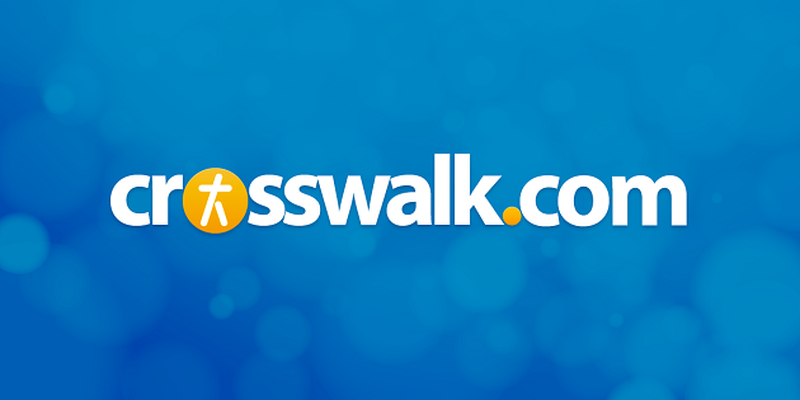 Sounds like … mostly piano-based inspirational pop and classic rock reminiscent of Larry Norman, Keith Green, Billy Joel, David Meece, Bruce Springsteen, and Mark Schultz
At a Glance … as to be expected from Steve's music, Desiring God is an epic-length adult contemporary album with heavy-handed songs that challenge our faith and glorify the Lord.
One of the most important Christian artists of the 1980's, Steve Camp has been fairly absent from the music scene for the last ten years, with the exception of his 1999 worship album, Abandoned to God. Part of that may be due to Steve's reputation as an outspoken critic against the Christian music industry as a whole. On Reformation Day of 1998, he sent out a list of 107 theses that expressed frustration with the commercialization of Christian music. While many of his points were indeed valid, an equal number were widely regarded as unscriptural, unevangelical, and rather closed minded to the multiple roles Christian artists can play in today's society. Steve also may have been absent in recent years as he wrestled with keeping his family together; his wife left and filed for divorce a few years ago, leaving Steve with the task of single-handedly fathering their five children – this is expressed painfully and clearly in his new song, "Head of a Broken Home." Now in his mid-forties, Steve clearly has a few things on his heart that need to be said, and the result his latest album, Desiring God.
Actually, Steve has a lot to say, with fifteen songs that give the total project an epic length of 72 minutes. The album's title draws inspiration from John Piper's best-selling book of the same title, though the Calvinistic leanings of the author or the artist don't really present themselves in the music. Instead, Steve presents a bevy of songs that mostly express God's goodness and unfailing love, as well as some songs of worship, all set to the adult contemporary ballads Steve has become known for in recent years, and a few classic rockers reminiscent of his early days. "Why, Why, Why" is a slow classic rocker with biting satire, written in response to 9/11 and as a reminder that it's not our place to understand the reasons behind all the suffering and confusion of this world, or how one man's death can mean the salvation of all mankind. The title track surprisingly sounds a bit like Thunder Road-era Bruce Springsteen, with a little bit of David Meece. As you'd expect, it's a song that centers on the theme of Piper's book: "God is most glorified in us when we are most satisfied in him." You can almost imagine Steve beating his breast while singing "The Sovereign Hand," a progressive rock ballad reminiscent of Larry Norman: "How foolish I've become, thinking, I control my destiny / Questioning God in what he's done, rather than trust his sovereignty." A similar Springsteen influence can be heard on "If I Were a Singer," a simply expressed desire to live life for the Lord. This is one of the first songs Steve ever wrote, and interestingly enough, it was co-written by Larry Norman.
"Come to Me" is a powerful adult contemporary piano ballad with a similar chord progression to Michael W. Smith's "Live the Life." Undoubtedly inspired by Proverbs and Jesus' words, it challenges us to confront each other directly with matters of sin, rather than perpetuate gossip: "We bless God – we curse men / The tongue is a fire, we can't pretend / So "kiss me" please with honesty / Speak the truth-and I won't defend / I know love must sometimes offend / This lesson of the soul is bittersweet." Close friends of mine know I don't easily compare artists to Billy Joel (one of my all-time favorites), but I was surprised at how much Steve sounds like older Billy and Mark Schultz on "The Right to Be Wronged," a bold piano ballad about turning the other cheek: "It's not easy to live this way / But joy comes when you trust and obey / There's freedom when you embrace / The right of being wronged." Steve gets even bolder with "The Almost Christian," a beautifully arranged ballad with piano and string quartet reminiscent of Keith Green about Pharasiacal Christians ("believing unbelievers") who think they're saved by putting their faith in good works.
There are too many piano ballads on Desiring God and not enough upbeat songs, which ultimately drags the album down. After a somewhat energetic opening, Steve doesn't really rock again until "Not About Us," which is a clever and condemning song about those who don't make worship about God. Similar in style to David Meece and Mark Schultz, the song makes some valid points but ends up sounding a little cantankerous in a few lines: "We crank up the band, sing, shout, and dance / Is it praise or recreation? / Another 'God is my girlfriend song' of romance / Just a carnal celebration." Unfortunately, this kind of generalized finger-pointing and heavy-handedness is likely what Steve will be best remembered for. I struggle with the implication that people who don't worship like Steve Camp aren't really worshipping the Lord. As expressed in 1 Corinthians 3, not all of us are ready for solid food – some still need spiritual milk. I don't have a problem with an artist expressing an opinion, much less a Christian artist expressing dissatisfaction with the establishment, but it's hard to find enjoyment in Steve's music when you feel like you're being lectured to – it's clear from past interviews that Steve believes Christian artists must minister, and possibly entertain. Conversely, some of the things Steve sings about really need to be heard, and I don't mean to make it sound as though he doesn't have a little bit of fun in the process — just not enough.
Really, the finger-pointing is kept to a minimum on Steve's new album. The majority of it focuses on worshipping God and being strong in our faith. If you're looking for something innovative, particularly original, or rocking, this isn't your album. In the final analysis, however, Desiring God is a fairly good adult contemporary project that longtime fans of Steve Camp will see as a gold mine of new material. Where everyone can agree is that, as expected, Steve has delivered another set of inspiring and sometimes heavy-handed songs that challenge our faith and glorify the Lord.