Devotion
reviewed by Russ Breimeier

Copyright Christianity Today International

2004

1 Nov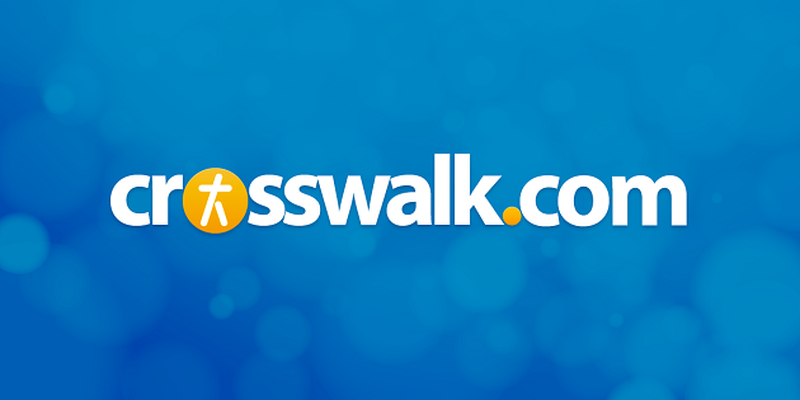 Sounds like … worshipful pop/rock that bears the too obvious influences of U2, Coldplay, and Delirious
At a glance … Devotion is an improvement from the mixed bag of Adoration, but it's not the Newsboys that many longtime fans remember, nor is it the full realization of what Newsboys could be as a worship band
Track Listing
Devotion
I Love Your Ways
Presence (My Heart's Desire)
Strong Tower
God of All Nations
Blessed Be Your Name
The Orphan
Landslide of Love
Name Above All Names
When the Tears Fall
I've got some bad news for many longtime Newsboys fans. Remember when this was a fun band, with witty-yet-insightful songs of faith like "Shine" and "Take Me to Your Leader?" Remember when they were the premier live band in Christian rock with spinning drum kits and inflatable concert domes? They're things of the past.
Not to say we won't still hear some of the oldies in concert, or enjoy the visual wonder of a mega confetti machine amplifying the image of "Million Pieces." But Newsboys is a changed band, and it's not just because of the departure of longtime guitarist Jody Davis, who left to devote more time to family. Nor is it only because Adoration, the band's first full-fledged worship album, was the fifth to go Gold, leading to their most successful tour ever in support of it. It's really a combination of these two things. Frontman Peter Furler has seen more lives changed as a result of the worshipful focus, and the time on the road has caused him to reconsider his relationships with God and family.
So we continue into the new worshipful phase of the Newsboys' career, reflecting the band's new commitment to ministry—fulfilling God's plans, restoring relationships, promoting biblical literacy, and rallying people to fight the African AIDS crisis. Adoration was the start. Devotion involves a deeper response—commitment. The good thing about the Newsboys' success with worship is that it's challenged them to be more creative with the genre. They've got a ways to go before fully tapping their artistic potential in this, but Devotion is at least a step in the right direction. It's not the hodgepodge of live tracks, cover songs, and so-so originals heard on the previous recording. Self-produced by Furler and featuring additional guitar work from Stu G. (Delirious) and John Ellis (Tree63), Devotion features seven original songs co-written with Steve Taylor.
Unfortunately, while the quality of the band's sound hasn't diminished, it has become a bit more predictable. Devotion finds Newsboys too obviously embracing the anthemic rock stylings of (surprise) U2 and Coldplay—maybe this is to be expected, considering the guest guitarists. Both the title track and "God of All Nations" follow the same soaring drive as songs like "In God's Country," "Where the Streets Have No Name," and Chris Tomlin's "Forever." Likewise, "I Love Your Ways" is a clear copy of Coldplay's "Clocks" and "God Put a Smile on Your Face." But as derivative as the sound is, I'd be lying if I didn't admit that the Newsboys sounded good doing these. The album's lead single is "Presence (My Heart's Desire)," the usual modern worship ballad, but at least it's better than a mere cover of "You Are My King" or "In Christ Alone." The powerful sound of ballad "Strong Tower" is simultaneously kind of cool and boring, although like most of Adoration, I suspect it'll come off better in concert.
All of these have good melodies, as we've come to expect from Furler. But lyricist Taylor seems to have similarly ditched the wit and humor in favor of straightforward worship expressions. Fortunately, though straightforward and simple, the songs don't rely too much on brainless repetition or worship clichés, following the pattern set by past songs like "Joy" and "Praises." There are two exceptions, however. "The Orphan" is the strongest original on the album, sonically resembling Keane, Coldplay, and Newsboys oldie "Elle G." Though not really a worship song, it doesn't mean it can't glorify God by poetically challenging us to restore relationships in families, in the church, and elsewhere. And "Landslide of Love" helps vary the sound on the album along with more intelligently crafted words of worship: "Every time a teardrop falls/It's kicking up dust in a world of pain/Let's get drenched under God's good rain/Caught in a deluge of mercies."
As for the three covers, two come straight from Tim Hughes' most recent release—a good worship album, sure, but considering that the Newsboys are on the same label, it smacks somewhat of promotion. "Name Above All Names" is about what you'd expect from the Newsboys covering a Hughes song, but "When the Tears Fall" impressively closes the album with a somber and worshipful six-minute epic worthy of Delirious. Also included is Matt Redman's "Blessed Be Your Name" featuring a duet with Rebecca St. James that fans will recognize as a highlight from the Adoration Tour. St. James sounds a little strained here, but the overblown finale is still pretty cool.
Devotion is a better than average worship album and more original than Adoration was. But without the harder rock edge, the clever wit, and the sense of fun, this is like a whole new band—still good, but no longer unique. I for one miss the Newsboys that I grew up with.