Did You Feel the Mountains Tremble
reviewed by Russ Breimeier

Copyright Christianity Today International

Updated

Nov 24, 2009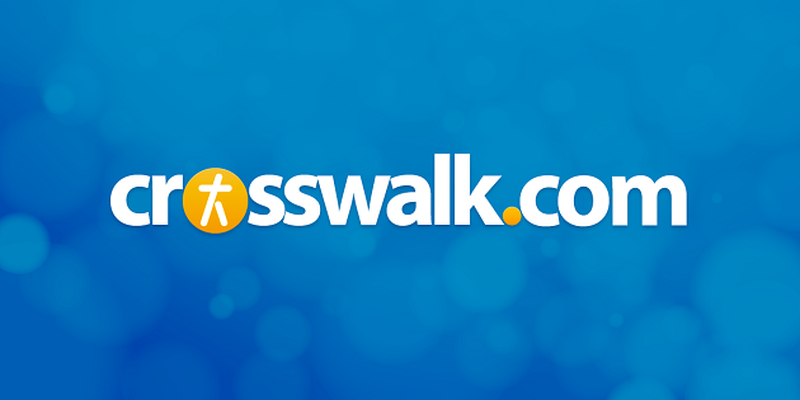 Sounds like … worshipful electronic new age music with a wide range of world music instruments, similar to Rocketown's Apt•Core or Afro Celt Sound System (on Peter Gabriel's Real World record label)
At a Glance … it's not so much a collection of songs as it is a single musical tapestry — Rivertribe's international debut is beautifully performed and demonstrates other avenues for worship music to take.
Not quite a year ago, Rocketown Records released Rhythms of Remembrance by Apt•Core, a mostly instrumental electronic music project. It was one of my favorite discs from last year mostly because it tackled worship music with new creativity, combining world music elements with techno/trance and spoken passages from scripture. My prediction (and hope) after first listening to it was that it would inspire other artists to create worship music that didn't necessarily follow the increasingly stale modern worship model. Despite the abundance of such projects coming through the pipeline, there appear to be some bright spots on the horizon that combine artistry with worship — and I'd have to say Rivertribe's international debut, Did You Feel the Mountains Tremble, is one of them.
Not much can be said about the band known as Rivertribe. On the album's liner notes and the biographies available through their Web site, none of the band members are named other than founding member Mike Lane, who started out in a funk band but changed his musical outlook when his brother gave him a couple of Australian didgeridoos as a gift. For those not in the know, a didgeridoo is a hollowed-out log that performers blow through to create a unique sound. It's somewhat indescribable, but you'd know it if you heard it (especially if you watched the recent "Survivor: Outback" television series). The members of Rivertribe use a wide array of world music instruments — violins, Native American flutes, Irish whistle, African drums, piano, and Armenian duduk to name a few — in addition to the didgeridoo. Additionally, you'll even hear nature sounds, such as rushing water and birdcalls. All of this blends with drum programming and keyboard effects to create a sort of electronic music/new age hybrid. Those familiar with Afro Celt Sound System (on Peter Gabriel's Real World record label) can expect a similar type of music from Rivertribe, only with different instrumentation.
Some of you might be cringing at this point. Yes, I used the term new age, but as a musical genre and not a form of spirituality. Sadly, just as all Christian music gets stuck with the moniker "gospel" or "CCM," much of today's instrumental music (excluding classical or jazz) gets stuck with the label "new age." My philosophical question of the week is what makes an instrumental piece of music Christian, New Age, or any other spirituality? Without lyrics, you can only attribute spirituality to music according to the composer's inspiration for writing a piece, as well as the song title and ultimately the listener's perception. That said, rest assured that the members of Rivertribe use their musical gifts to glorify God. Their artistic vision was to create instrumental worship music or meditation music written with Christian intentions but capable of speaking to all people.
This ultimately plays into why I enjoy Did You Feel the Mountains Tremble most. Unlike the glut of modern worship projects available that are becoming increasingly indistinguishable from each other, Rivertribe takes the path less traveled by forging a unique sound and using it to worship God without words. This is an album you can pray or read scripture to, though no doubt some of the familiar melodies will prompt you to sing along. Obviously the album is named after the well-known worship song by Delirious, which is performed here with flutes, Middle-Eastern-styled violins, didgeridoo, and Indian-styled percussion. You'll also hear interpretations of two other Delirious songs, "I Could Sing of Your Love Forever" and "Shout to the North," though the melody of the second is almost unrecognizable on this album. There also are covers of the worship classics "Pour Out Your Spirit" and "Open the Eyes of My Heart," both of which worked a little better for me than the Delirious covers.
The rest of the album is self-composed by Rivertribe. Did You Feel the Mountains Tremble is not so much a collection of songs as it is one musical tapestry, effortlessly blending from one song to the next. The result is an hour-long meditative and worshipful experience that is atypical from most other Christian albums. The music is skillfully and beautifully performed, as well produced as any new age album I've heard. Of course, those who are normally bored by such music need not give this disc a spin. Personally, I wish Rivertribe had gone beyond making this something of a Delirious tribute and had covered other well-known worship songs such as "Breathe" or "God of Wonders," or had even written an original melody as opposed to improvisational links between the other songs. Then again, maybe that's what future albums are for. I also was surprised that the liner notes failed to list the instruments played (not to mention who played them). How else are we ignorant Americans to learn about exotic instruments? I hope Christian music buyers will give Rivertribe a chance, not just as a novelty but as a legitimately creative and fresh take on modern worship.