Dogs and Bees and Chonda Pierce Can Smell Fear
Laura MacCorkle

Senior Editor, Fun Channel

2002

5 Sep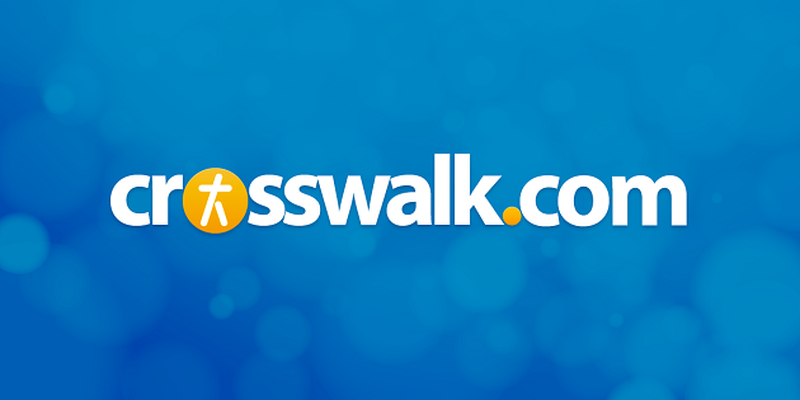 Even before last year's September 11 terrorist attacks, best-selling Christian comedienne/singer Chonda Pierce had begun collecting material with "fear" as the theme for her newest video, Be Afraid…Be Very Afraid. 
"It was a personal issue," Chonda shares.  "I just found myself at a place in my life as a 42-year-old woman facing new territory:  kid leaving for college, changes with my job, different schedule, etc.  During this time 9/11 happened.  It made my job look so extremely frivolous.  But at the same time, I found that I stayed just as busy if not more so because our nation was really needing a good laugh in an appropriate way and at an appropriate time."
As America   observes the one-year anniversary of the September 11 terrorist attacks, Chonda is taking her overcoming-fear-through-faith message from Be Afraid…Be Very Afraid to the road on a 42-city-tour this fall.  Much like the video, each tour stop will feature a variety of "Carol Burnett show-esque" moments:  sketches, standup comedy, singing, and even TV commercial breaks from "Fear TV" written by Chonda and her husband.
"My first thought in these 42 cities is What do we want to leave these audiences with?," she says.  "I decided that first and then worked backwards:  start funny and end with what we really want to say.  And if there is a Spirit-filled moment, it is a God thing."
Theology and The Three Little Pigs
One of the quirky-but-poignant principles Chonda shares about Be Afraid…Be Very Afraid is her "Three Little Pigs" take on approaching fear.  "The Three Little Pigs contains some incredible theology, if you get down to it.  I mean, we've all been there, building our houses out of dumb things, acting like we've got it all together, but secretly afraid of the wolf coming down the path.  We've all been runners, not facing our fears.  Truth is, Jesus told that story first in the book of Matthew when He told us to build our houses on solid rock.  Our fear will always be here, but it cannot control us when we focus on the truth of God at work in our lives, when we find our purpose and wholeness in One greater than ourselves.  I'm real excited in the fact that more than any theme that I've put together, I think this one lends itself to salvation.  And this show is quite pointed in that you need to know Jesus.""
Audiences nationwide will witness a few surprises each night of the tour, one being that of just who is playing the role of Chonda's husband in the sketches.  In the Be Afraid…Be Very Afraid video, actor Ken Davis takes on the task, fearlessly and successfully, but at each tour stop Chonda will select a local pastor or a DJ from an area Christian radio station to be the guest actor in the role. 
Those who opt to stay in the comfort of an over-stuffed recliner with remote in hand, will find the video just as entertaining as the live show.  "There's a funny story with the first scene we shot for the video," reveals Chonda.  "It's an aerobics scene where I changed Gloria Gaynor's 'I Will Survive' to 'I Am Satisfied'.  I got all the clothes arranged for the others in the sketch and didn't bring anything for me to wear!  So I ran to the Dollar General Store and got this huge pink sweatshirt for $2.50.  Just great for my Be Afraid…Be Very Afraid video debut!"
Chonda's own family also puts in some thespian time in   Be Afraid…Be Very Afraid.  "There's a cooking segment with my son," remembers Chonda.  "We got totally off of the script, and his mic was messed up.  It was great!"  A more tender moment involves Chonda's daughter.  "I wrote this song, 'Hold on Tighter', about my daughter going off to college.  On the stage, she's in the background packing for college.  I'm fond of that because it's true, and I'm here as her Momma.   And also she looked so beautiful."
Doing It for the People
For the comedienne who got her start under the tutelage of the legendary Minnie Pearl at Opryland Theme Park in Nashville, TN, Chonda's heart hasn't trailed too far from where it was when she began her career.  "Minnie Pearl always said, 'You gotta love them, and they'll love you back.'  And you know, I work for that sweet person who spent $12.00 out of their purse to come hear what I had to say.  And I'm going to give them the very best night I possibly can because they took the time out to come hear and see what we're doing."
Chonda has always made herself available and approachable for the people.  And because she's been so vulnerable with her fans, in response they have opened their hearts to her.  Not too long ago, she received a letter from a young woman whose mother had just passed away from cancer.  She shared how one of Chonda's videos had been a substitute for the morphine, providing a brief reprieve from the pain.  Another story revealed how a woman in Oregon was saved from suicide.  Driving in her car on her way to kill herself, the young woman turned on the radio and found a station playing the entire Having A Girls' Night Out CD (Chonda's 1998 project).  After laughing through the performance and listening to the tender take-away message at the end, the woman gave her life to Christ and returned home…alive.
"No human being can move or motivate another human being," surmises Chonda.  "Only God can draw people to Himself.  And all we can do is tell about Him.   When I get letters like that…I just don't take it for granted."
Be Afraid…Be Very Afraid follows up three very successful Gold sales certified videos:  Chonda Pierce on Her Soapbox, Four Eyed Blonde, and Having a Girls' Nite Out.