Double Vision
Jessica Robin

Contributing Writer

2003

6 Oct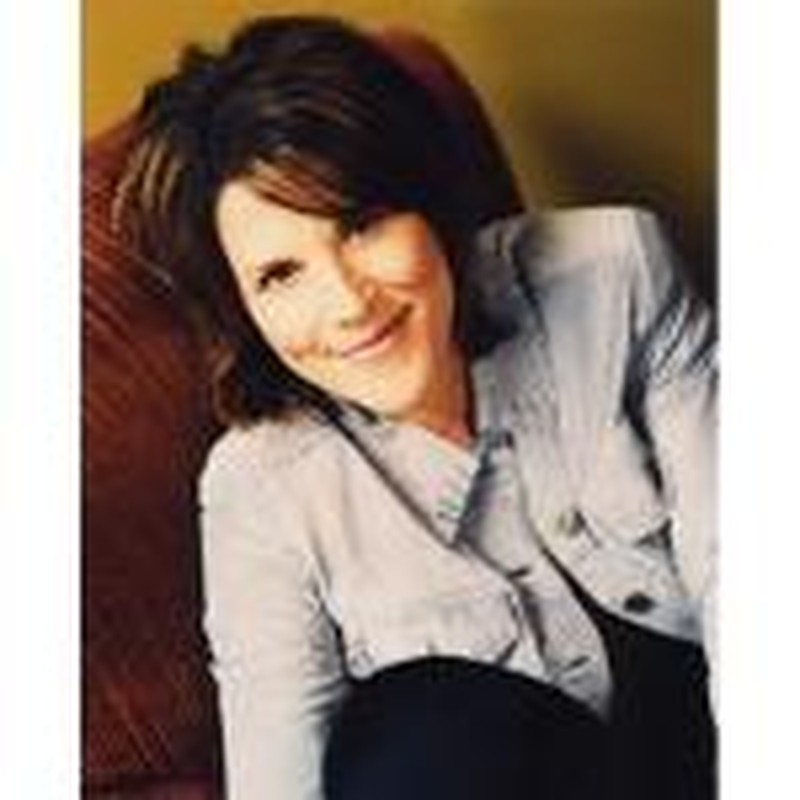 When catching up with Kim Hill, one trait about her personality is quickly apparent: She absolutely loves talking about her kids. Even before the tape recorder starts rolling, she chatters about her son Benjamin's newfound love for pop radio — particularly Uncle Kracker's song "Drift Away." "He's 6 going on 20! All he knows of Uncle Kracker is that he likes to sing along with the radio," she relays. As for Graham, her 10-year-old, he's just beginning to realize how busy life is when your mom has a mile-long to-do list that includes today's interview. Looking at her incredulously, he asks, "Gosh, Mom, how do you do all of this?"

Now, with her boys serving as her focus for the past decade, this mom is also ready to return to her professional musical endeavors — this time as a worship leader. And considering the continuous swell in the popularity of worship music, worship leaders have become a new breed of pop stars, coming out of the church and heading into the recording studio and touring circuit. But it was the other way around for Kim Hill. Once known for hits such as "Snake in the Grass" and "Mysterious Ways," a No. 1 video on CMT and tour mate of Amy Grant, this veteran singer/songwriter has gone from pop star to worship leader.

As Kim tells it, it was in 1997 that God orchestrated a shift in her career. That year, Focus on the Family asked her to lead worship for the first "Renewing the Heart" conference. "To walk out on that stage and lead worship for 20,000 women was like: 'This is what I'm made for; this is what I'm supposed to do.' It made everything I'd done up until that point pale in comparison." While that experience was what sparked her evolution from artist to worship leader, worship has always been a part of her life. "Even years ago in 1991, when I was on the road with Amy Grant … the guys in the band would laugh at me and say, 'Kim, what are you doing? You're out there rockin,' breaking guitar strings, and your fingers are bleeding, and then you go on the bus and listen to this sweet Integrity praise song.'"

Yet it wasn't long ago that Kim thought her time for ministry had ended. A painful divorce in the fall of 2001 left her feeling insecure and inadequate, unsure of whether God could still use her. But through an amazing time of healing, she realized God uses even the worst of times for His glory. "[It] has really blown me away that what was basically supposed to ruin me has actually become a greater place of ministry for me. It really has been so incredible to me to see the hope that it gives people. Women come up to me and say, 'I thought since I got divorced, God could never use me again. But I see Him use you, so that [lets] me know He can still use me.'"

She continues, "I think so many times in the church, we've missed God's heart on why He hates divorce. It's not that He hates it because we don't keep this rule, it's that He hates it because it hurts people, and it hurts innocent children. It takes a picture of what He meant for marriage to look like, and it distorts it." Kim feels a burden not just for what her own children have gone through but for all children who have been affected by divorce. In fact, last year she independently released a collection of songs — "Hope No Matter What" — that she sang to her children to comfort them and, hopefully, that will comfort anyone going through rough times. She is also working on a devotional book for children who are raised in single-parent homes.

But, at the moment, Kim is about to release her fifth worship album, a live recording entitled "Surrounded by Mercy" (Spirit-Led). She leads worship at women's conferences once or twice a month, which leaves her available to spend most of her time with her two boys. "I feel completely grateful and humble that I get to do what I do. I get to be a mom 90 percent of the time, and 10 percent I get to go out and join with women in worship."

Kim says the highest compliment she could receive as a worship leader is for someone to say, "I forgot you were even up there." And realizing that nothing she has done or will ever do makes her worthy to be used by Him, Kim admits that it's an attitude of availability and a willing heart. When asked for one word that sums up her ministry, she does not hesitate before stating, "Real. I don't know any other way to be. Because I think that when we're real with other people, they can see how real God is."

Kim's Current Listening:

Kim Hill knows good music when she hears it. Citing Mac Powell as her choice of a "dream duet," she also says she loves introducing new worship music such as Chris Tomlin's "Famous One" to the women at the conferences where she leads worship. More of her favorites include: Delirious, Waterdeep, Matt Redman, Fernando Ortega, Bebo Norman and Third Day.

Copyright © 2003 CCM Magazine. Used by permission. All rights reserved. Click here to subscribe.