Elderly Woman Sits At Street Piano And Stuns Everyone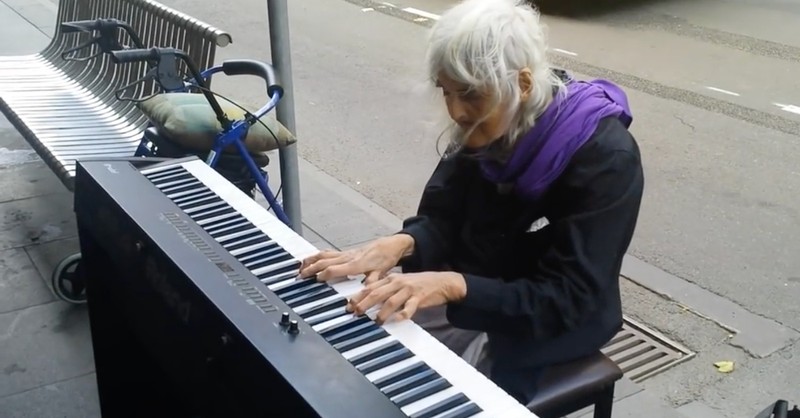 In this particular clip, we see Natalie stop a piano in Melbourne, Australia and stun the crowd. But the truly amazing thing is that this was an entirely original piece composed when Natalie was just 13 or 14 years old.
For decades, Natalie has found comfort in playing the piano on the streets. Despite her advanced age, she continues to play each and every day. She told The Australian, "I love performing, it's something I need to do each day, I need to be out there among people, among life, in the freedom and openness. When I'm out here I feel I am at one with the world and it is the best feeling. It brings me joy."
It was this street performance that thrust Natalie into international spotlight after her son posted it online. The video has garnered over 9 million views across social media.
Now, you can find many of Natalie's performances online, even at the age of 85. It's so incredible to see this woman continue to follow her passion, no matter what. Natalie is a true inspiration for so many all around the world.
James 1:17 "Every good gift and every perfect gift is from above, coming down from the Father of lights with whom there is no variation or shadow due to change."
Credit: Godtube
Source: Matthew Trayling