Ensoniq ZR-76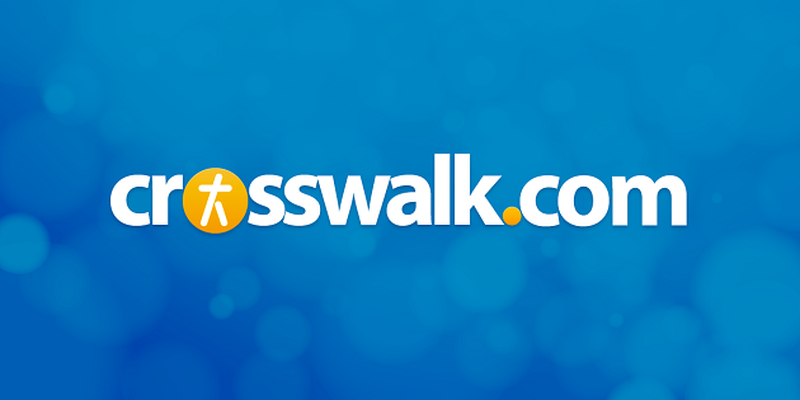 by Keith Mohr, courtesy of %%Christian Musician%%
If you're a keyboard player and you have been searching long and hard for that "perfect" keyboard, your wait may be over! Ensoniq has just released the ZR-76, the next generation in their latest in a line of fine synthesizer workstations. Bred from the popular MR-76, the ZR-76 provides some of the same features as the MR, but with some notable improvements.
From the moment you get a musical idea until you've finished the final mix, the new ZR-76 has everything you need to write your next hit. The 76 weighted-action keys are perfectly matched to the 1200 incredible sounds inside. In fact, the included 16 meg Wave Expansion Board, The Perfect Piano by William Coakley, sounds and feels so good, you may find yourself tickling the ivories into the wee hours of the night. If you perform your music live, the ZR-76 has you covered, too. The "Favorites" buttons under the display give you instant access to the sounds you use most. An easy-to-use sequencer, built-in drum machine and a 24-bit effects processor completes the package.
Here are some vital stats:
Over 1200 Sounds - From realistic instrument sounds like piano, bass, organ, strings, to unique second-generation TransWaves, from analog emulations to evocative digital timbres, plus over 70 drum kits, made up from more than 750 fully programmed drum elements. Just think, over 5000 sound variations available from the 424 waveform simulations. Wow!
Sound Expansion - The ZR-76 has 3 expansion slots, for a total of up to 688 Megabits (86 MB) of ROM wave data. A Wave Expansion board holds up to 192 Megabits (24 MB) wave data, multiple banks of sounds (up to 128 per bank), and demos. A FLASH sample memory board provides 4 MB of re-writable FLASH ROM memory for loading .WAV or .AIFF sampled sounds. Expansion boards are user-installable. Expansion boards are user installable???? I didn't think it was possible! I personally use 2 of the expansion boards, the Dance/Techno, and the World Sounds. They are some of the best sounds I have ever heard from any keyboard. And they don't cost much money. I just love putting tabla in house music. What fun!
Perfect Piano - The ZR-76 comes with the new EXP-4 ROM Expander installed. This 16 meg expander features William Coakley's "The Perfect Piano", along with two practically perfect electric pianos. I don't know Mr. Coakley personally, but I've heard his piano sample and it's excellent!! I can't tell the difference between this and our 9' concert grand!
12 "Favorites" Buttons - Instant access to 18 user programmable presets. This is a great feature for live performance considering that a bank of "Favorites" can be loaded from diskette in 3 seconds! This is cool. No more trying to figure out how to put a bass on the left side of the keyboard and piano on the right side. Or in the case of Grandma Sylvia, a dulcimer on the left and a zither on the right. Don't laugh, I've seen it in person!
Idea Pad - Whenever you sit down and play, the ZR is recording your performance. If you like an idea you can send it to the 16 Track Recorder for further development. It's like your own personal black box that isn't orange. It records everything you do, except bodily functions (I'm trying to see if my editor actually reads these things).
This great feature was first implemented on the MR series keyboards. This feature alone warrants buying this keyboard. No one else has it!
Drum Machine - The ZR-76 has an innovative drum machine that is the perfect accompanist, with 8 fills and 8 variations per rhythm, extensive rhythm and drum kit editing, and seamless integration with the 16 Track Recorder. Imagine this, it won't bang on the drums while you try to figure out the chord progressions, plus it really sounds like a live drummer, if there is such a thing.
SoundFinder - Makes locating sounds a breeze. The left knob selects the sound category, the right knob selects the individual sound. You can even use the ZR's keyboard to type in the first few characters of the sound name to instantly locate it. Ever try to call up a sound in worship service, and you scroll and you scroll, then the song is over? Well, fear no more!
16 Track Recorder - A powerful 16 track sequencer with advanced quantization options (featuring our exclusive Delta Quantization), Song Editor, dedicated FX and Mixdown sections, MS-DOS-based disk format, and support for Standard MIDI Files. Ensoniq has been known for their easy to understand sequencers. When I worked at a music store, I had complete keyboard novices who have purchased an Ensoniq keyboard from me, and one week later they have songs that sound better than mine, what's up with that?
24-Bit Effects - Featuring a powerful 24-bit ESP-2 digital signal processor. You also get 6 stereo busses, including 3 global reverb busses, a chorus bus, a dry stereo bus, and an insert effect bus with 40 great-sounding algorithms. Another excellent feature that is exclusive to Ensoniq. It's very frustrating to have 16 tracks of keyboard music going through a 3.5 second hall reverb. It sounds like your playing out of the bottom of Mammoth Cave. Not very good. With the ZR-76, you can specify which tracks go through the effects, and you can fine tune the amount of effects per track. Plus, it doesn't take you 44 hours and a translator to explain the manual. Ah Ensoniq.
There it is! Everything you always wanted to know about the ZR-76 but were afraid to ask :) If you're looking for an easy-to-use, great sounding keyboard that will grow with you, then mosey on down to your local carpet barn and music store, and bring one of these here puppies back to the ranch. You'll be writing country hits in no time!
Keith Mohr can be contacted at: keith@brokenrecords.com.