Erin O'Donnell -- No Place So Far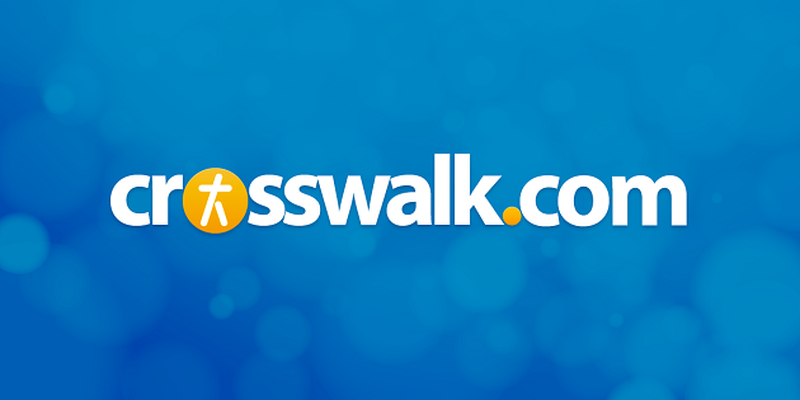 A spirit of hope and a renewed sense of purpose began to inundate the lives of the O'Donnells as they prepared for the recording of
No Place So Far
. Erin explains, "While we were touring the first album (1996's A
Scrapbook of Sorts
), we put 100,000 miles on our van in eight months. When you have no life other than that, with nothing else to draw from, your thoughts aren't going to be the most optimistic. Consequently, the second record (1998's Scratching the Surface) was a little dark." Brad, who writes or co-writes all of Erin's material, adds, "with No Place So Far, the clouds have parted. We have an amazing new addition to our family, I have a job I love - it was encouraging to write and record an album from that place. Erin and I know that the 'winter' times will come back in our lives again, but it was nice to make a record in the 'springtime.'"
Nowhere does the future seem to hold more promise for the O'Donnells than in
Hold On to Jesus
, a song Brad wrote for daughter Quinn during his first separation from her, four weeks after her birth. "We had a little scare during the pregnancy and I thought 'if cutting off my right arm would ensure the health of this child, I'd do it in a heartbeat.' I was sitting in a restaurant, wondering how Erin and Quinn were doing, and the song just spilled out." Adds Erin, with a chuckle, "he called me and played the song to me over the phone, and being the hormonal wreck I was, I cried and cried."
Ironically, some of the other most uplifting and positive moments on
No Place So Far
were born out of the professional and personal struggles the O'Donnells faced following the collapse of the Christian record company that launched Erin's career in 1996. "
Your Love Will Get Me There
was written after the label closed its doors, and just as other opportunities were beginning to open for us," explains Erin. "You pray and pray for a light at the end of the tunnel, and when one comes, you're almost afraid to believe.
Some Things Never Change
is a companion to that song, where that light at the end of the tunnel is getting brighter and brighter. We could see what God was beginning to do in our lives. Why are we always surprised when that happens?" Brad adds, "
No Fear in Love
kind of compliments those tracks, too. It was the second song written for the album, just a way of expressing that we had come to a point of peace in our situation."
Despite their obvious respect and affection for one another, the O'Donnells' professional partnership almost never came to pass. Though both will claim the other made the first move, they began dating while attending the University of Miami, where they were enrolled in jazz music studies.
"After we graduated, we were playing in different jazz groups - we had just flatly said we weren't going to work together," Erin recalls. "Then the music minister at our church asked Brad to write a song for an
Easter
week service. They suggested I sing it, and since we hadn't really done much together, we thought, 'Well, why not?' We had fun and didn't fight nearly as much as we imagined we would. People started requesting copies of the song, so we figured we ought to do a real demo. That turned into a four-song tape which got the attention of some record company folks."
Erin garnered a tremendous amount of publicity when she became the first Christian artist signed to a major label after negotiating through an Internet chat room. But Erin proved worthy of the attention, landing two #1 singles and four "Top Ten" hits from
A Scrapbook of Sorts
on the charts. Her second disc,
Scratching the Surface
, contained songs of even greater depth (courtesy Brad) and a sophisticated pop sound that owed largely to Erin's maturing vocal presence and the guidance of producer Alain Mallet (Jonatha Brooke & The Story).
For No Place So Far
, Erin turned to producer Glenn Rosenstein, whose client list includes Caedmon's Call, U2, Talking Heads and Ziggy Marley.
"Glenn was the first person on a very short list of people, and we hit it off right away," says Erin. "We knew he'd be okay with me bringing Quinn to the sessions, and we knew he'd be open to letting us pick some of the musicians, because we had some very strong opinions in that regard. And when you look at the variety of artists he's worked with, there really isn't a predictable 'Glenn Rosenstein' sound."
Rosenstein provided a diverse palette for Erin's amazing voice, from the shimmering
Janie's Garden
to the driving, acoustic-laced pop of
Only You
, "There You Are" and the title track, to more reflective fare such as
Hold On to Jesus
and
No Fear In Love
. The unifying factor, says Erin, was Glenn's work ethic. "In many ways, he challenged me to have strong opinions about the songs. It was great because he never settled; going so far as to completely re-record one song because we knew it wasn't cutting it. If I didn't say anything, he'd pull it out of me."
No one was more impressed with the results than Brad. "Erin always surprises me with what she gravitates towards in a song. There have been times when I've written for her, and completely been able to get inside her skin. Then there have been times where I've thought, 'She won't relate to this,' and she's ended up completely getting the point. That's when I realize that we're walking side by side, but she's processing the information in her own way. For instance, there's a song on the album called 'Damaged Goods' which talks about some friends of ours who have gone through divorce. Of all of the things that we've recorded together, this is one of my favorites, because Erin just owns the vocal. Her vocal style expresses her sorrow over our friends' situation in a way that simply discussing the issue couldn't."
After a season of "giving birth" - not only to a healthy daughter but to an album which displays great artistic passion and growth, Erin says she's anxious to share the songs of
No Place So Far
with a live audience. "I listen to the record and I think, 'We made the record we were supposed to make and it's in God's hands.' You live with the music in a vacuum for months, so it's exciting to have new music to play for audiences and new stories to tell. I still believe at the end of the day that the best music is the kind that comes from you and goes soul-to-soul with the listener."
Courtesy of Myrrh Records