Everyone
reviewed by Russ Breimeier

Copyright Christianity Today International

2003

1 Apr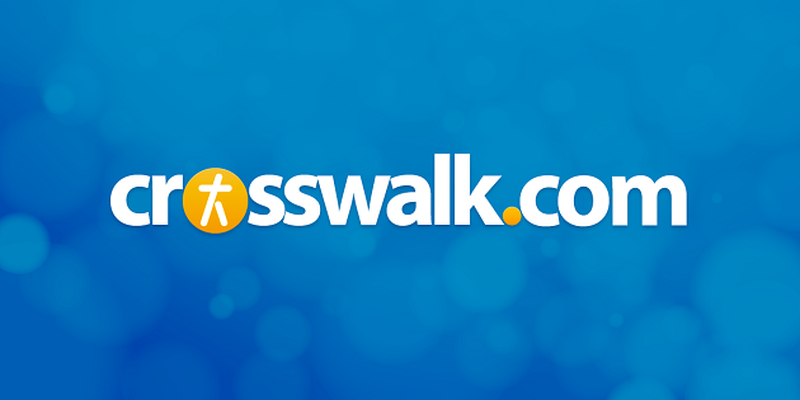 Sounds like … melodic modern worship with a decidedly UK flavor akin to Delirious, Coldplay, and Matt Redman
At a Glance … as far as modern worship artists go, Everyone is a cut above the rest, though they sound a bit too much like their mentor Delirious for their own good.
Everyone is the first debut artist to be signed to Delirious's Furious? Records label, and yet they're not as new as you think. At the band's core is lead vocalist and guitarist Jeff Searles, a California native who grew up in the coastal town of San Luis Obispo, managing a surf shop by his early twenties. Though he grew up in a Christian home, his faith was rekindled when he discovered the local Vineyard church by dating the pastor's daughter. The two married, but Jeff also became enamored with contemporary worship and eventually became a worship leader alongside the church's primary leader, Kevin Prosch.
Things really got started for Jeff in 1992 when he was introduced to a worship album from the UK entitled Cutting Edge, particularly a song entitled "I Could Sing of Your Love Forever." He was so impressed with the fusing of passionate lyrics and modern rock sensibilities that he decided to contact the album's primary songwriter, Martin Smith, via Kevin Prosch. The two formed a quick friendship and soon collaborated on Jeff's independently released solo album, 1995's Inside Me. With Martin taking the producer's chair, Jeff was backed by the same team of musicians that would later become Delirious. The album was well received, and another up-and-coming worship band, Sonicflood, chose Jeff's song "I Have Come to Worship You" as the opening song on their debut.
After other brief worship leader opportunities across the U.S., Jeff has finally assembled his own team of musicians to start a worship band. He met drummer Daniel Whittington at a worship conference and bassist Phil Siems at a wedding. Guitarist Darren Clarke is an established worship leader and musician in his own right, best known for his work as a Vineyard Music producer. The band was quickly signed to Delirious' record label and opened for them at many of their concerts. Their self-titled debut is produced by Julian Kindred, known for his work with Delirious and MercyMe
When you consider Jeff's history as a worship leader, he's something of a pioneer — he's been around as long as Delirious and before Sonicflood. If only that resumé were fully evident on Everyone, which definitely has its moments. The self-titled song opens the album as a simple call to worship that declares Jesus Christ as Lord. Its up-tempo Delirious rock style is a strong opener and as good an introduction to the band's sound as any. "Hold On" isn't so much a worship song as a song that asks questions that lead the listener to the Lord, but the upbeat 80s rock is good, reminiscent of U2, The Cure, and The Call. A similar sound is found in "Crazy," which describes how empty life can be without Jesus, and how He can tear our world apart to make us new. "Only for You" begins very open and sparse, but soon develops into the decidedly modern British rock sound of Radiohead and Coldplay.
While most worship leaders will admit that ballads are most effective at bringing the heart closer to God, this album has more than its fair share — six of the ten tracks. The best of them is "Jesus Savior," a soft little worship song evocative of Delirious's Cutting Edge days or a typical Vineyard ballad. The ethereal and acoustic "Love That You Give" features some of the album's best lyrics in an expression of God's perfect love — "Lately I feel so empty, trying so hard to fill up something inside of me/But I always miss the mark, and end up breaking apart something inside of me/The love that You give is the love that I need."
Some of the songs are intentionally simple in their expressions of praise and thanks. "Lovely Way" is a laid back British rock ballad that simply tells Jesus, "I'm in love with You." In "Thank You," Jeff summarizes all that Christ did for us in the verse — "Jesus, You are and will always be beautiful and lovely to me/You gave Your life, shed Your blood for me/Heaven came down to reveal Your love" — inspiring the grateful response of the title. Less impressive is "It's Alright," another ethereal ballad that readily brings to mind Delirious's "It's OK" in some of the phrasing. Other lines in the song are a just too sunny to take — "New bird, blue bird/Singing on my shoulder, and I don't feel much older/Springtime, clean time/The air is now much clearer, I got Jesus in my mirror."
The remaining ballad, "Dream of You," is complicated because of its intentions. Jeff rightly explains in the bio that songs should speak for themselves to the listener, in this case a song of love. The problem is that worship artists, as Everyone is being marketed, aren't really allowed that luxury — the listener expects to find songs that bring him closer to God. When you explore the lyrics, however, it's clear that this is a song of perfect earthly love, and Jeff admits it was inspired by his wife — "When I miss you, I dream of you … remember love's a mystery/Now time is like our closest friend/We lit the flame of endless love/Love, your love's what I dream of." Everyone is still a new band to most listeners, so with nine other songs of worship, most will try to reconcile this as a worship song when it really isn't.
That ultimately touches on the disappointment concerning Everyone. For all of Jeff's experience as a worship leader, this is only marginally better than the average modern worship album. Lyrically, it's quite simplistic, though it does resonate with honesty. The band sounds good, but they're too obviously inspired by the likes of Delirious, Matt Redman, and the UK worship band steve — all three do the modern rock sound better, while Everyone at times sounds a bit wimpy. Everyone's greatest strength is Jeff's gift for melody, which at least elevates Everyone above standard worship fluff. One expects more from this talented songwriter than the rehashed modern worship sounds present on Everyone's debut, but there's still enough to their sound to earn a mild recommendation. The band's already experienced, so here's hoping Everyone improves with time.