Family Sings Beautiful Rendition Of 'Come Thou Fount Of Every Blessing'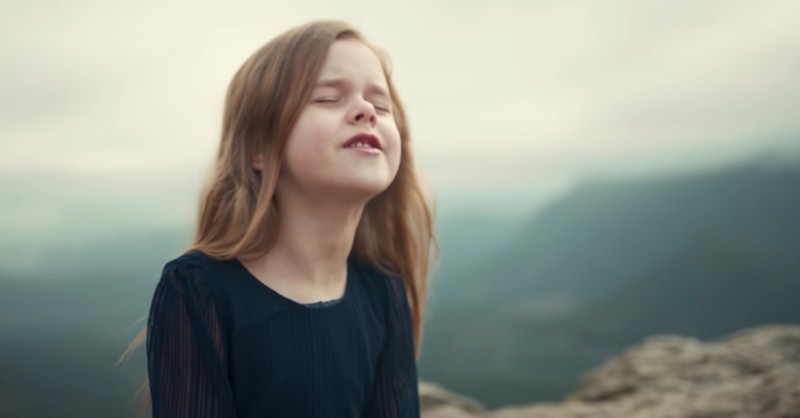 The hymn was written in 1757 by the 18th-century pastor Robert Robinson. He was just 22 years old, at the time. The powerful lyrics, which dwell on the theme of divine grace, are based on 1 Samuel 7:12.
"Come, Thou Fount of every blessing,
Tune my heart to sing Thy grace;
Streams of mercy, never ceasing,
Call for songs of loudest praise."
Claire and her dad became instant Internet sensations after their sweet duet of 'You've Got A Friend In Me' was posted online. The video quickly went viral with millions of people falling in love with this precious daddy-daughter duo.
Since then, Claire has continued to share her talent for performing through a thriving YouTube channel and appearances on shows such as The Voice and The Ellen DeGeneres Show. Today, she has the whole family together for a stunning performance of the classic hymn 'Come Thou Fount Of Every Blessing.'
"Teach me some melodious sonnet,
Sung by flaming tongues above.
Praise the mount, I'm fixed upon it,
Mount of Thy redeeming love."
What a beautiful performance full of love and praise for our King. And it is such a blessing to watch this family share their special gift of leading worship.
Colossians 3:17 "And whatever you do, in word or deed, do everything in the name of the Lord Jesus, giving thanks to God the Father through him."
Come Thou Fount of Every Blessing Hymn Lyrics, Story and Meaning
Source: Godtube
Credit: The Crosbys