FFH - Found A Place - Devotional #2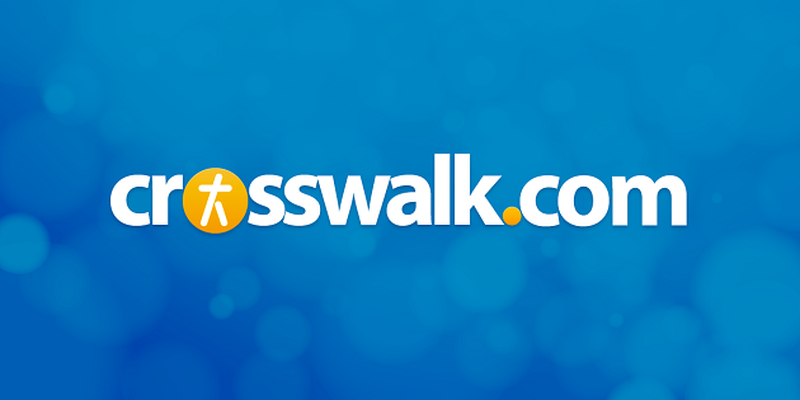 God's Jersey
by Michael Boggs
Read 1 Peter 4:16
Growing up, I learned a lot of things, but learning about sports was, by far, the highest priority in the Boggs family. From attending softball practices with my sister, to playing football with my dad in the backyard, much of what we did revolved around sports and I grew in the knowledge of sports quickly. As I got older, I began taking sports more seriously, even viewing it as a way to possibly pay for my college education. Although baseball and basketball were high on my list of favorites, football definitely came first. As a freshman in high school, I worked hard trying to earn a spot on the varsity team. I was even awarded the rare opportunity to dress out my freshman year and received the jersey number that would stick with me the rest of my career #11.
My hometown was a small one and everybody knew everybody, exactly where he or she lived, and especially their football jersey number. Football was the most popular sport in that little Oklahoma community. And not just any football - Berryhill High school "Chiefs" football. There were actually times when our three hundred-student high school would have five or six thousand people at one game.
During my senior year at Berryhill I was introduced to a five-year-old boy by the name of Dusty Harper. Dusty asked his mom and dad for a jersey with #11 on it. He even asked for his last name to be changed to Boggs so he could put it on his jersey. Although his name never got changed, he received the #11 jersey just like he asked. The jersey was almost identical to mine and Dusty wore it to every Berryhill game that year. I was amazed that someone, even a five-year-old, would want wear the same jersey I wore, so when asked, I accepted an invitation to dinner with Dusty and his parents.
When I got to their house, Dusty met me at my car with a football, a smile, and those coveted words that any guy likes to hear, "Let's play catch!" I accepted and after an hour of intense football training, I began to question Dusty about what he wanted to do when he got older. His response was to play football for the Berryhill Chiefs, specifically running back (the position I played), and wear #11. Almost in a gloating-like fashion I asked Dusty, "Why do you want to wear the #11 and play running back for the Berryhill Chiefs?" He answered with the words I will never forget, "Mike, I want to be just like you." Shamefully I admit that for a split second I had the biggest head in the world. Then I realized something - I didn't deserve anyone to want to be like me, not even an impressionable five-year-old kid. I realize now just how right I was.
Just recently FFH had the privilege of attending a Monday night football game between the Tampa Bay Buccaneers and the Minnesota Vikings. Because of a recent friendship with the Bucs' quarterback, Trent Dilfer, I began to shop for the jersey that was embroidered with the Tampa Bay Buccaneers logo and, most importantly, one with the name and number of Trent Dilfer on it. After shopping for almost four hours at a nearby Tampa mall, I finally found an authentic jersey with, yep, you guessed it, Trent's name and number sewn on the back. I proudly pulled the tags off and put it on just in time to go to the stadium. I even jokingly commented to the rest of the group, "maybe they'll mistake me for Trent and put me in the game." I had become just like Dusty.
Application
When Dusty put on my jersey, he was making a statement that he trusted fully that I was a good football player and that in his eyes I was perfect - much like my perception of Trent. What he didn't realize was that he was also taking on the past history of my football playing, which was plagued with injuries and disappointments. That came along with the present, in which I was part of a semi-final state championship loss that I was partly responsible for, and what Mike Boggs was going to do in the future. I can honestly say that I have never felt so unworthy in my life.
I realized that I could never be perfect and that this little boy's ambitions and dreams of me never doing wrong would eventually let him down. But here's the good part.
When we put on the jersey of eternal life, provided by the one and only Son of God, Jesus, we take on His name as if it were ours! When God looks at us He sees His Son's cleansing blood covering our sin. When we call ourselves Christians, is not the word of Christ entailed? Yes, and in turn we should aspire to be just like Him. To take on every Godly trait He possessed. To live by every Godly word He spoke.
We are expected and should aspire to be like Jesus. Peter tells us to be holy like He is holy. (1 Pet 1:15-16) We are to strive for Godly perfection. Yes, we may suffer persecution - probably like Dusty did when I gave up a football scholarship to go to a Bible college that didn't even have a football team - but we can always count on the Savior's grace to never lead us astray and never let us down. In Matthew 16:24 the Bible says, "If anyone would come after me, he must deny himself and take up his cross and follow me." What a great privilege it is to carry the cross that bears Jesus' name, and to follow Him by
faith
as the ultimate role model!
Prayer
"Lord, help me to boldly bear Your name and to bring honor to it. Help me to take up my cross and carry it proudly, realizing how blessed I am to be following You. Teach me to act as You would have Your son or daughter to act. Thank you for this great privilege."
For further thought and discussion
1. When people look at me to they see my name or the Lord's on the jersey of my life?
2. Am I willing to carry the cross of Christ, no matter what the cost? If not, what hindrances do I need to ask God to remove from my heart in order to be sold out to Him?
Click here
to return to the FFH
Found A Place
info page!