Former Hard Rocker Debuts Salvation Lights
Kevan Breitinger

CMCentral.com

2007

5 Jul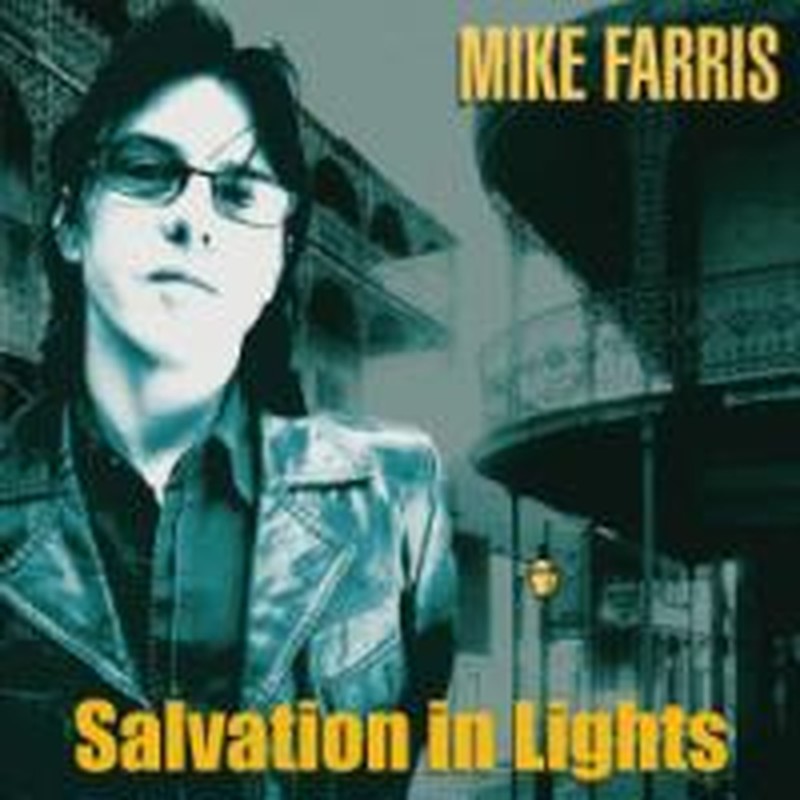 Artist: Mike Farris
Title: Salvation in Lights
Label: INO Records
If fresh, stirring redemptive gospel gets you going, if you appreciate raw energy blended into thoughtful instrumentation, if authenticity writing and heartfelt vocals are your thing, then you hit the mother lode with Mike Farris's Salvation in Lights.
Having walked away from his hard-rockin' days with the Screamin' Cheetah Wheelies and then Stevie Ray Vaughn's Double Trouble, Farris delivers the same exuberant edge to his INO debut and hits it right outta the park. From the first spine-tingling howls of honky-tonk opener "Sit Down," you know you've found something fresh, and the bouncing melody line, warm horns and vigorous lyrics do not disappoint. After many wasted years of confusion and addiction, Mike Farris carries within him a rich appreciation and gratitude that informs all 11 tracks of these celebratory songs, a mix of gospel traditionals, old spirituals, and heartfelt originals. Backed up by top shelf Nashville players, including Johnny Cash's bassist Dave Roe and stellar singer Ann McCrary, Salvation in Lights serves up sanctified excellence across the board, from Farris's own soulful vocals, to his deeply expressive interpretations of classic spirituals, to the nailed-down brilliance of his own authentic arrangements. Farris's intimate understanding of loss and pain imbues these songs with deep meaning, and his musical expertise backs it all up incontestably.
While "Oh Mary Don't You Weep" testifies to the Lord's faithfulness, its lonely trumpet and the woeful closing clarinet still concede the sorrows of life, and its New Orleans feel is as texturally real as a Mardi Gras necklace. I don't know which swings harder on "Precious Lord, Take My Hand," the solid piano or Farris's husky vocals, but both of 'em make it hard to sit still. Things heat up with the slow burn of the Sam Cooke cover, "Change Is Gonna Come," a rich organ simmering beneath Farris's powerhouse vocals and the fiery background singers. His success is a bit more mixed with his originals; "Devil Don't Sleep" really does exemplify a humid Creole swamp with its muggy mix, but it lost me with its energy drop, as does "Selah! Selah!" However, his "Lonely Road" comes across as very accessible and straight-up testimony, thick with horns and feeling, both melody and lyrics deeply stirring. And I appreciate the way he manages to convey a raw less polished tone throughout, again injecting an organic weightiness to these songs of luminous hope. It's a mix that fits well his particular sonic stew, one that nobody else is serving right now.
Funk is the flavor of the day on two other standout tracks. Thick 12-string guitar adds texture to the gutsy howler "Can't No Grave Hold My Body," not that it needs another drop of it. And more scorching guitar work and throaty vocals add to the slight '60s groove of closer "I'm Gonna Get There," another powerhouse track drenched with passion and sincerity. It's hard to say what Farris's most significant accomplishment might be on Salvation in Lights: his obviously sincere testimony, the fresh musical arrangements on which it is born, or the general tone of excellence and exuberance that flavors the entire project. Suffice it to say, Salvation in Lights is fresh and hot, come and get it.

© 2007 CMCentral.com. All rights reserved. Used with permission.



Visit CMCentral.com now and join the single largest online community of Christian music fans on the internet. CMCentral features daily music news, exclusive interviews, album reviews, weekly devotions and feature articles written by some of your favorite Christian artists, and much more. CMCentral is also the home of the most popular Forum for Christian music fans that you'll find anywhere on the Internet. Come see what all the buzz is about!