Full Circle: A Celebration of Songs and Friends
reviewed by Russ Breimeier

Copyright Christianity Today International

2004

1 Mar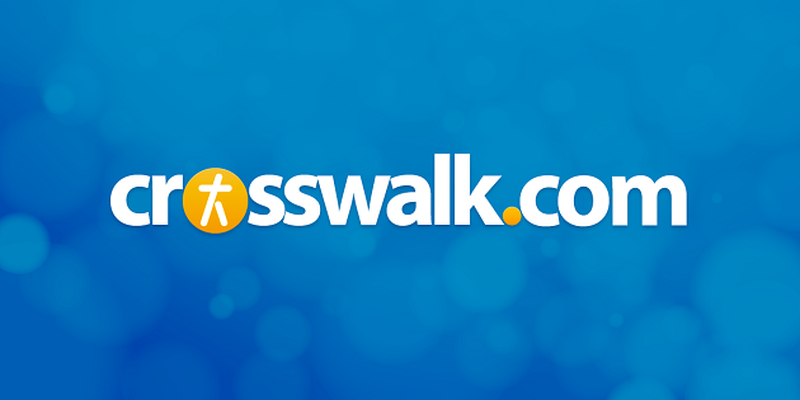 Sounds like … Peacock's sophisticated and eclectic pop/rock classics, re-envisioned with the help of other artists he's come to work with over the years
At a glance … Full Circle is a delightfully creative "tribute album" that pays homage to a great musical talent while also placing the focus on Christian community and songwriting
Track Listing
In the Light – Sara Groves, Bela Fleck, Phil Keaggy
God in the World
Down in the Lowlands – Michael Tait, Avalon, Darwin Hobbs
One Man Gets Around – tobyMac, Sam Ashworth
Lie Down in the Grass – Steve Taylor, Margaret Becker
Every Heartbeat – Sixpence None the Richer
Big Man's Hat – Kevin Max
The Way of Love – Sarah Masen, Out of the Grey
Almost Threw It All Away – Brent Bourgeois
Insult Like the Truth – Jon and Tim Foreman
Through It All
Monkeys at the Zoo – Jimmy Abegg, Mike Roe, Aaron Smith
No Place Closer to Heaven – Bart Millard
If you're unfamiliar with the musical legacy of Charlie Peacock, you're overdue. If you're too young to remember, it's time for a history lesson. Simply put, few have had the diverse level of influence upon Christian music over the last 20 years as Peacock. As an up-and-coming artist from California, Peacock committed his life to Christ in his 20s and continued on to a highly acclaimed artistic career, first as a member of alternative rock band Vector and then as a solo artist. He's since become a top-notch producer, a respected author, and even a record label exec, responsible for discovering Sarah Masen and Switchfoot.
Regarding his songwriting, there's no mistaking it. Few artists in Christian music are able to balance so much in their music without sacrificing creativity, spirituality, or melodic sensibility. Fellow artist and producer Steve Taylor expresses it best in reminiscing over Peacock with Vector: "So many bands … confuse sincerity with musicality, but [they] were sincere and musical." It could also be said that Peacock's work is cerebral yet heartfelt, experimental yet accessible, and eclectic yet unified—all used to craft songs about pride, brokenness, love, grace, holiness, and worship with originality.
Don't just take my word for it. Check out Peacock's new 20-year retrospective for yourself. Full Circle: A Celebration of Songs and Friends features two new songs, including "God in the World," a perfect career benchmark that openly recounts Peacock's spiritual testimony: "I've been on this mission as a musician twenty years or more/I've been hip, I've been hated, loved, and berated/Been hot, cold, young, and old/It doesn't matter—I'm not the point of it all." The other is "Through It All," a similar sounding pop/rock song about forgiveness. Both resemble the music heard on Peacock's Kingdom Come and Everything That's On My Mind—simpler and more straightforward than typical, but still enjoyable.
More intriguing are the album's other eleven tracks. Even on his own tribute album, Peacock takes a creative approach, neither content with simply re-recording his old favorites, nor to simply let other artists sing his songs. Instead, playing off a sense of community, Peacock does both, revisiting his eleven biggest and best known songs, and singing along with many of the artists he's had the pleasure of producing or performing with over the years. Somehow, he manages to make the album less about him and more about a body of believers singing insightful songs about the Christian life.
Full Circle plays out like a musical family reunion or an episode of "This Is Your Life," with many artists making rare appearances for the first time in years. Peacock's first hit "Lie Down in the Grass" features Steve Taylor and Margaret Becker, all singing over a modern dance rock similar to the Newsboys while preserving the original's new wave feel. Many forget that "In the Light" is not a dc Talk original, but a Peacock classic. Here it's sung with Sara Groves and given new life through an acoustic jam between Phil Keaggy's acoustic guitar and Bela Fleck's banjo. Then there's the appropriately soulful rendering of "Down in the Lowlands" with jazzy keyboard solos, featuring Michael Tait, Darwin Hobbs, and Avalon. on vocals.
The guest appearances are thoughtfully and poignantly matched. For example, "Almost Threw It All Away" is sung with Peacock's longtime friend Brent Bourgeois, both having shared a past of substance abuse before coming to Christ. There's even a little Vector reunion on "Monkeys at the Zoo," featuring Jimmy Abegg and Aaron Smith along with Mike Roe (The 77s). The track is more interesting for those involved than as a remake, and I imagine Switchfoot might have made it more interesting; Jon and Tim Foreman do lend a new Beck-styled production to "Insult Like the Truth."
Perhaps some will be frustrated over the shared spotlight between artists, seeing it as distracting or at least limiting their artistic contributions. Nevertheless, this is a delightful celebration of artistry and community. I've often dreamed about heaven with the hope of one day playing along with the great Christian artists in music history, where we can all join together in an endless supply of songs and talent to glorify God. Full Circle hints at that vision, and it's a fitting commemoration for Charlie Peacock's impact over the last two decades.