German Singer Helene Fischer Sings 'Amazing Grace' With Pipe And Drums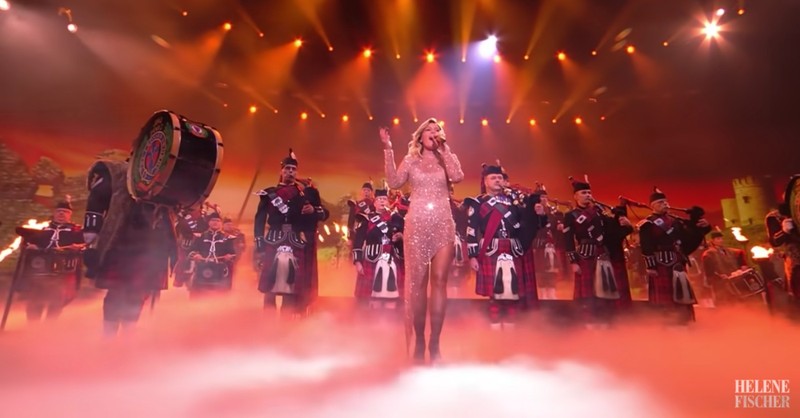 "Amazing Grace, how sweet the sound, that saved a wretch like me
I once was lost, but now am found, was blind but now I see
Was Grace that taught my heart to fear, and Grace, my fears relieved
How precious did that Grace appear, the hour I first believed"
This live performance was from the Helene Fischer Show in 2019, and what an incredible performance it was! The bag pipers and drummers fill the stage, and there is smoke, fire, and lights that all add to the ambiance. The band is in matching kilts as they start to play the intro music for the song.
Then, Helene Fischer comes out onto the stage and starts to sing 'Amazing Grace.' There is also a full orchestra playing that is accompanying her during the performance. The whole production is absolutely beautiful, and Helene's voice is spectacular!
"Blown away!" writes someone on YouTube after watching the video. "The pipes, the orchestra and the voice of an Angel. So beautiful!"
"What an amazing voice. Perfect control and pitch. Bravo," comments another person online.
This hymn is so popular all over the world, and it is great to see that something that was written so long ago is still just as powerful today. May this beautiful rendition of 'Amazing Grace' remind us about who we are in Christ and how sweet his love and faithfulness are to all those who believe.
2 Corinthians 12:9
But he said to me, "My grace is sufficient for you, for my power is made perfect in weakness." Therefore I will boast all the more gladly of my weaknesses, so that the power of Christ may rest upon me.
Source: Godtube
Credit: Helene Fischer (Official)