Giant Killer: A Heart Like David
reviewed by Russ Breimeier

Copyright Christianity Today International

2003

1 Nov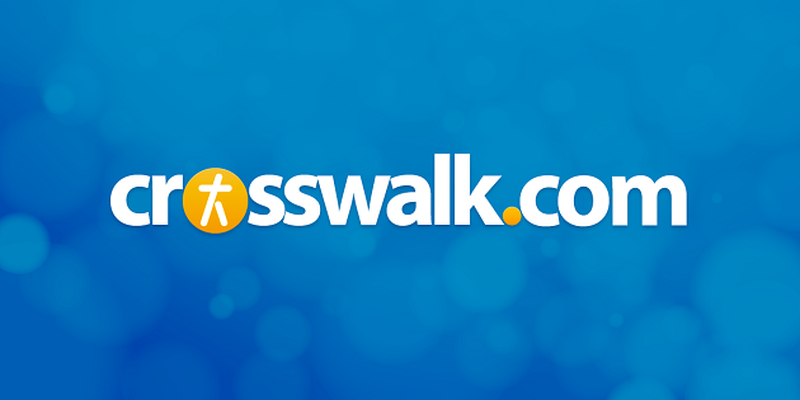 Sounds like … Barry Manilow if he made a worship album – well-written, sometimes schmaltzy inspirational adult contemporary
At a Glance … the new worship music on Giant Killer is a mixed bag, but serious fans of worship music will find it worth picking up for the bonus disc of greatest hits.
This marks the 26th recording for popular worship leader Dennis Jernigan, and yet a good number of Christian music buyers don't know him from Adam. Well, Here to Him Music is intent on rectifying that with Giant Killer: A Heart Like David. You truly get your money's worth here with two lengthy albums for the price of one. Let's start with the "bonus disc," which alone has enough merit for you to pick up this twosome. The Collection is a generous 14-song, 73-minute, best-of anthology that chronicles Dennis' music from 1988-1999. Dennis will probably always be best remembered for the Pachbel canon-inspired worship hit "You Are My All in All," an obvious inclusion. Serious students of contemporary worship also will recognize the dramatic "Great Is the Lord Almighty" and "We Will Worship the Lamb of Glory." Other noteworthy inclusions are the stirring ballads "I Stand Amazed" and "Sustainer of My Life," the '70s pop groove of "Nobody Fills My Heart Like Jesus," and the funky '80s pop of "I Belong to Jesus." The Collection finishes with a stunning and beautiful a cappella praise song entitled "When I Fell in Love with You."
Listening to Dennis' anthology, I was reminded again that Michael W. Smith has been unfairly labeled as Christian music's answer to Barry Manilow. The common comparison is just as often intended as a compliment as an insult, but Smitty has always had more of a contemporary pop/rock sound to his music. Dennis Jernigan's style of adult contemporary and easy listening pop makes for a more accurate comparison to Barry Manilow's music. Though at times a little bit cheesy and sleepy, Dennis has a great understanding of melody, pop music, and the way these can be used effectively to enhance worship. Profoundly inspired by 2nd Chapter of Acts, Dennis' songs speak for themselves lyrically; the words are sometimes clichéd, but just as often they serve as honest expressions from the heart that resonate as strongly as a classic Baptist hymn. A number of the tracks on The Collection sound fairly dated, mostly because Dennis – a skilled piano man – resorts to too many poor keyboard effects; the synthetic brass sounds are particularly hard to take. Nevertheless, The Collection serves as a fair portrait of one of America's most important contemporary worship leaders and composers.
There's a problem in bundling an album of new material with an album of your best material – it really shows if the new stuff doesn't measure up. Which isn't to say that Giant Killer: A Heart Like David is a wash. Featuring 13 new compositions and 74 additional minutes of worship music, Giant Killer represents the culmination of Dennis' work in developing songwriting and worship leading skills at a youth group seminar. As might be expected, you can hear a clear attempt by Dennis and his band to sound more contemporary and funky, evidenced by the album's opener "Ev'rbody Get Up!" and the following track, "Say It Loud!" There's a bouncy jazz/funk shuffle on "'Til the Walls Fall Down" that sounds equally stiff and cool – a sort of pop spiritual that makes for a good youth-group anthem. The same could be said of "J-E-S-U-S," another funky shuffle with hints of hip-hop that simply sounds "too white," and yet it's irresistibly clever and fun to listen to. None of these tracks sound as though they'll work when they begin, but by the songs' end, I found myself genuinely impressed with them.
Unfortunately, Giant Killer isn't the clearest of live recordings. It's a bit too boxy sounding, making it difficult to hear and appreciate the individual musicians, though acclaimed saxophonist Kirk Whalum does stand out in the mix. Dennis' trained voice loosens up a bit on this album, sounding a little less like a Broadway pop singer and a little more like an adult contemporary artists. Granted, the difference is subtle, but it's there. He does resort to a little bit of sermonizing in between a few songs, but most of these spoken parts are separated onto their own CD tracks and are easily skipped if you prefer. The bulk of the album's middle plays like a sinkhole of slow songs, featuring no less than five worship ballads in a row. They're all pleasant enough, but just not quite as memorable or impressive as Dennis' past work. The album gets a little tiresome after about eight songs, musically and thematically. With an abundance of songs about overcoming sin and the world, inspired by the life of David, the giant killer theme gets old after the title track and "You Are." Fortunately, the album picks up at the end with the fast techno-pop of "I Believe" and the encouraging ballad "We Win."
Giant Killer may be a flawed worship album, but it still has enough to attract listeners looking for inspiration and leaders looking for new music to consider for their church's worship services. Fans of Darlene Zschech (Hillsong Australia), Don Moen, and other worship leaders on the Integrity and Maranatha! record labels will appreciate Dennis's music the most if they haven't discovered it already. You might consider buying Giant Killer for The Collection disc and consider the headlining album a bonus.