Ginny Owens-One of Crosswalk.com's Most Intriguing Faces in Entertainment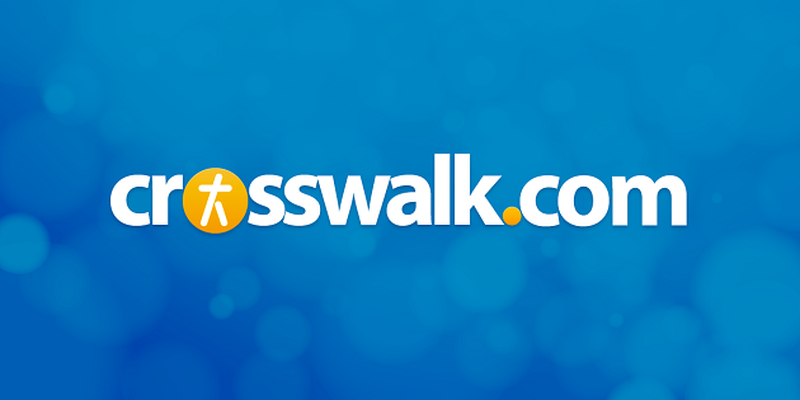 With the grace and style of a veteran, Ginny Owens went to the podium to receive the Dove Award for New Artist of the Year. Ginny spoke with confidence as she encouraged the audience to honor the message more then the messenger. Her album, Without Condition, was released in July of 1999 to rave reviews from both fans and critics alike. Having performed on Live with Regis and Kathie Lee and also at this years Sundance Festival, Ginny has exemplified what it means to be salt and light. Ginny captivates her audience with an intimate and realistic approach to her live show. She has been a special guest on the Left Behind Tour and also the Rocketown Artist Tour. Ginny, a native of Mississippi, and now a resident of Nashville, TN, had once dreamed of becoming a music teacher. Those dreams changed when her love of writing and singing caught the attention of Rocketown Records. I had the chance to chat with Ginny about what she's learned this past year and what she's looking forward to in 2001.
Matt: How was it being on Regis and Kathie Lee?
Ginny:
It was very fun, it all happened very fast. And when I was going to be on
Regis and Kathie Lee,
I found out a day and a half before, and I had been in Chicago doing promo stuff and I had been on a mini college tour before that, so it was just one thing to another. So I didnt really have time to get nervous, it was just like, Wow! This is cool. It was one of those things that I knew Id look back on and think it was cool, but at the time it was just like, OK. Were going to the next thing. It was a lot of fun though, a huge surprise, but also a blast to be on
Regis and Kathie Lee.
Matt: What exciting things are going on in your life right now? Do you get to have any free time?
Ginny:
I do get a chance to get a little downtime, not really free time, but some downtime. Time at home, time to write, time to go back to my home church and be with some friends.
Matt: You bought a house!
Ginny:
I bought a house, I love my house. I decorated it for
Christmas
. Im going to have a couple of Christmas parties next week. Im really excited about that.
Matt: Looking back on the year, what makes you smile the most?
Ginny:
How faithful God has been. I cant imagine how Ive gotten through this alive. I also cant imagine how great some experiences have been and how surprising and special some things have been.
Matt: Have you learned anything new this year?
Ginny:
Im sure I have, I hope I can remember it enough to write it in songs for the next record. Ive learned a lot of things. Ive had to learn so much more about my
faith
being real and, what does it mean to pray? And what does it mean to set boundaries for yourself? And what does it mean to take care of yourself? And how does that work with always giving yourself to other people? Theres a lot of kind of weird things that I feel like Ive had to figure out, being on the road all the time.
Matt: You mentioned your new album, are you in the studio now?
Ginny:
Were about to be, January, February were going to start. Were looking at a fall release.
Matt: If you had known then what you know now, would you have signed the record deal?
Ginny:
I dont know, Im not sure. I think its probably like that for any of us. If we had known what was going to happen to us would we have walked into it?
Matt: Do you pursue writing songs that are relevant to whats going on in todays culture? Is it work for an artist to be relevant in their writing?
Ginny:
I dont know if its work to be relevant, but its work to be clear about what youre trying to say about culture. The more that you are willing to write about things that are relevant to the culture the more careful you have to be about what you say, and the more that you need to be sure that youre clear on what youre saying. Thats a hard thing, but I definitely want to do that. I feel that there are so many things that, when we become believers, there are so many questions that we stop asking, and a lot of time, because of that we stop growing, just because we think that were not supposed to ask those things any more and were not supposed to wonder about those things. I look at nonbelievers and hear their questions and have heard their questions all year, and I think about how similar our minds are, as far as what we wonder. I wonder just how many of those questions, or needs that we have, and those desires that we have, God could fill if we would simply allow Him to, whether believers or nonbelievers. Thats started me to just think about a lot of things that I want to write about for this record.
Matt: Is there anything else exciting going on in your life that doesnt have to do with music?
Ginny:
I dont know. Im about to find out though. Im just ready to have a nonmusic life for a little while though.
Matt: Whats your New Years resolution this year?
Ginny:
I think, to achieve some balance in my life and to get some sleep.